Based on the 365 GTB/4 Daytona, the GTC/4 was released in 1971. Only 505 were produced during the short 2 year run...versus about 1,400 during the Daytona's 5 year run.
I've always liked the styling on these a lot, though do admit to liking the striking Daytona Coupe a lot more. Thrilled that KK Scale released this missing piece of Ferrari history at a very reasonable price. I paid $63 shipped, along with their 365 GT4 2+2. For that price, I'm very happy & looking forward to adding more of these rare & forgotten Ferraris.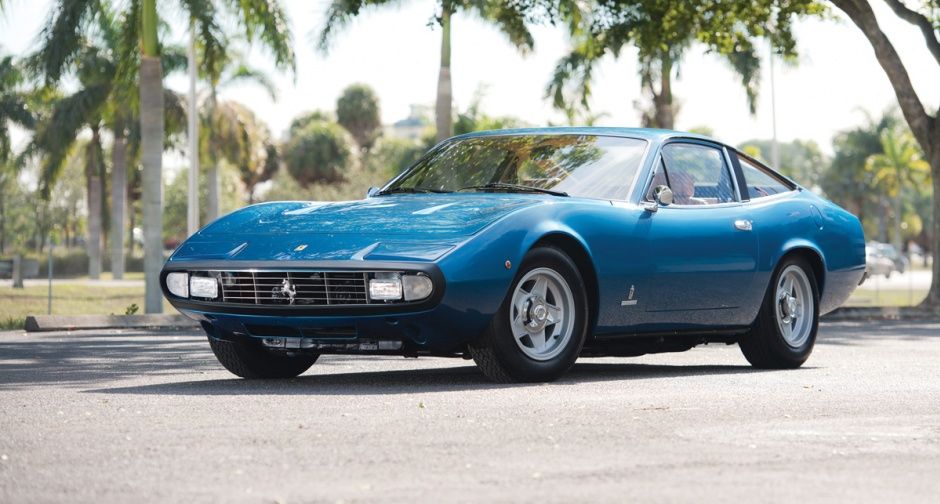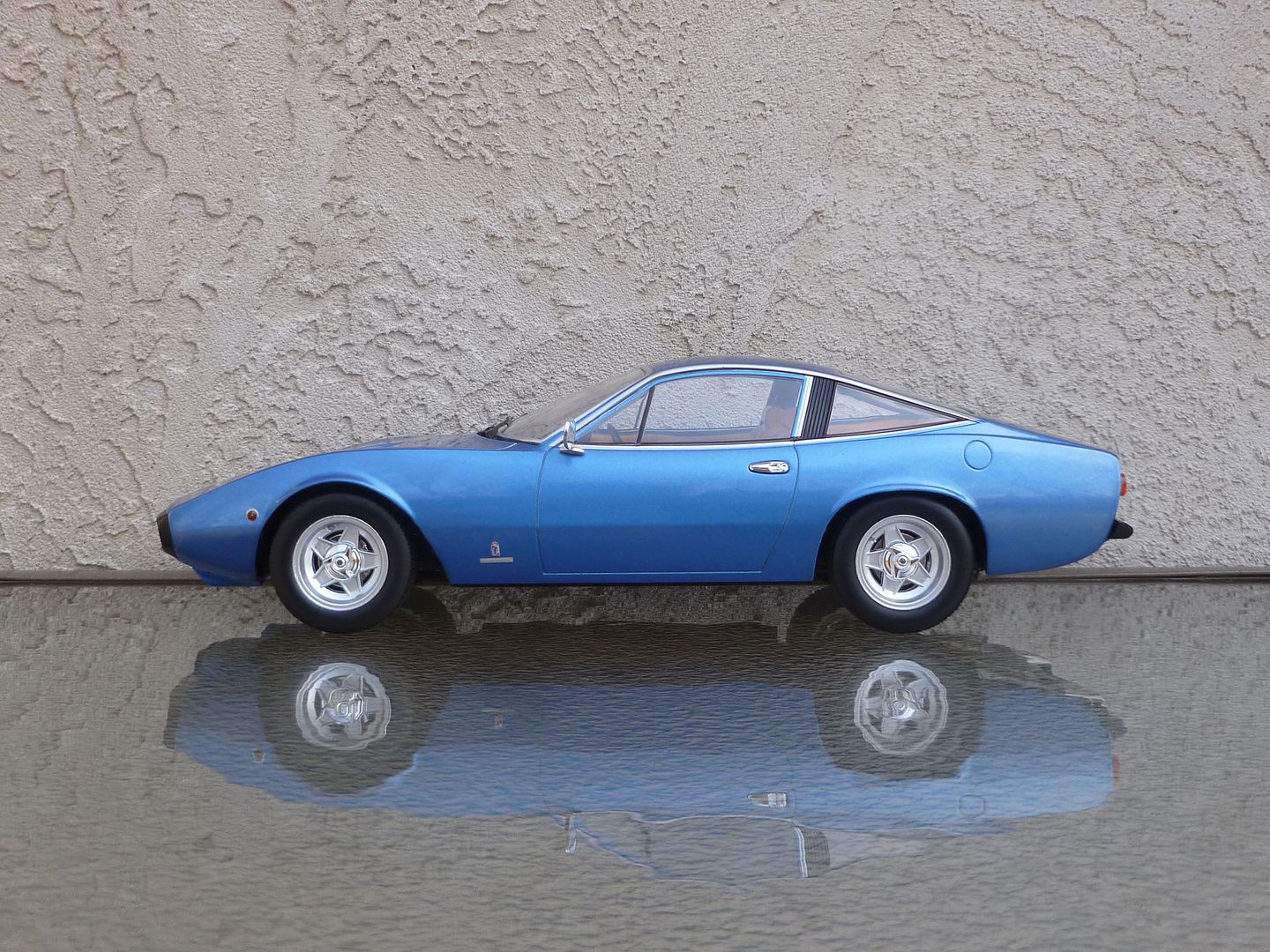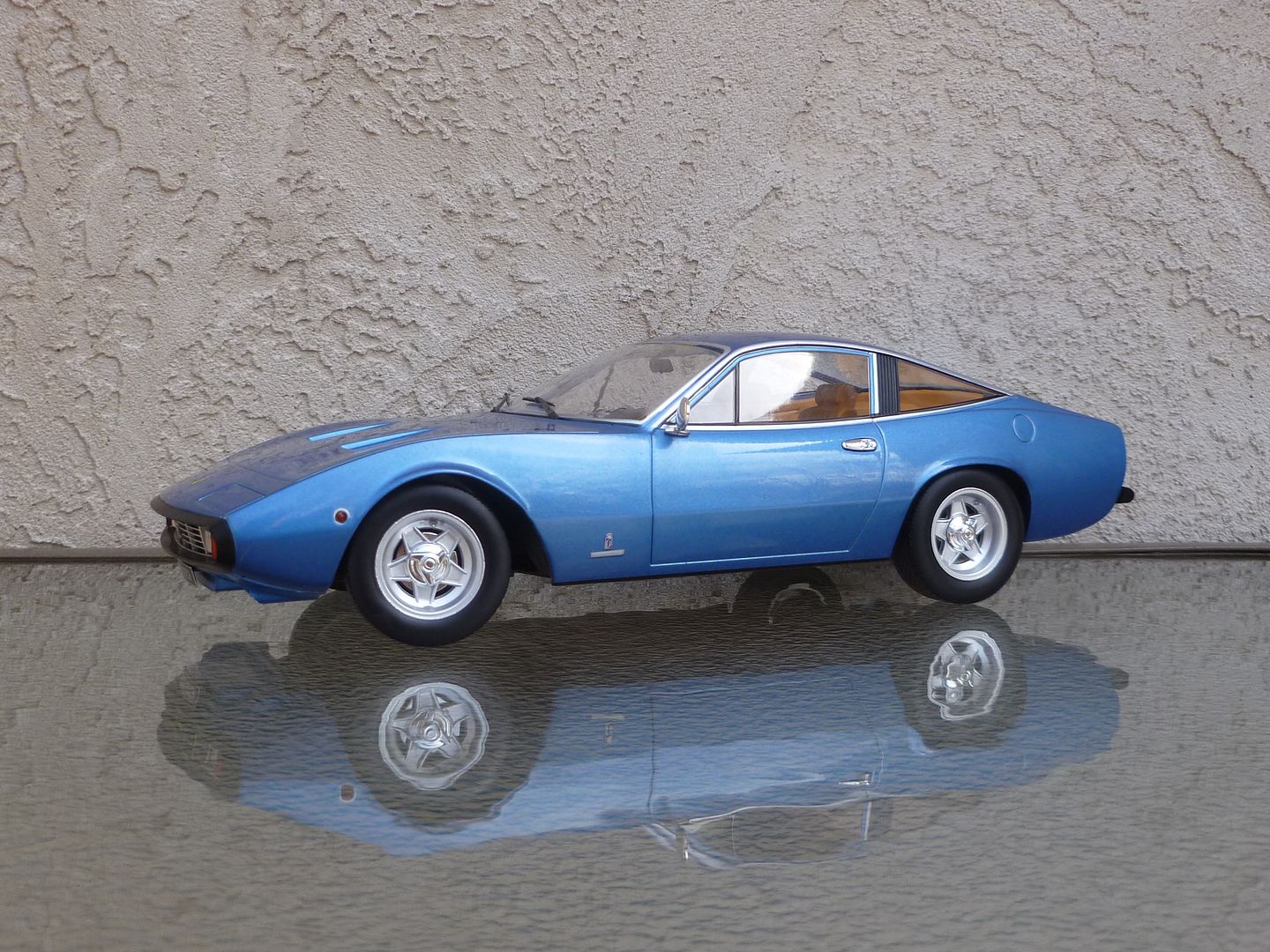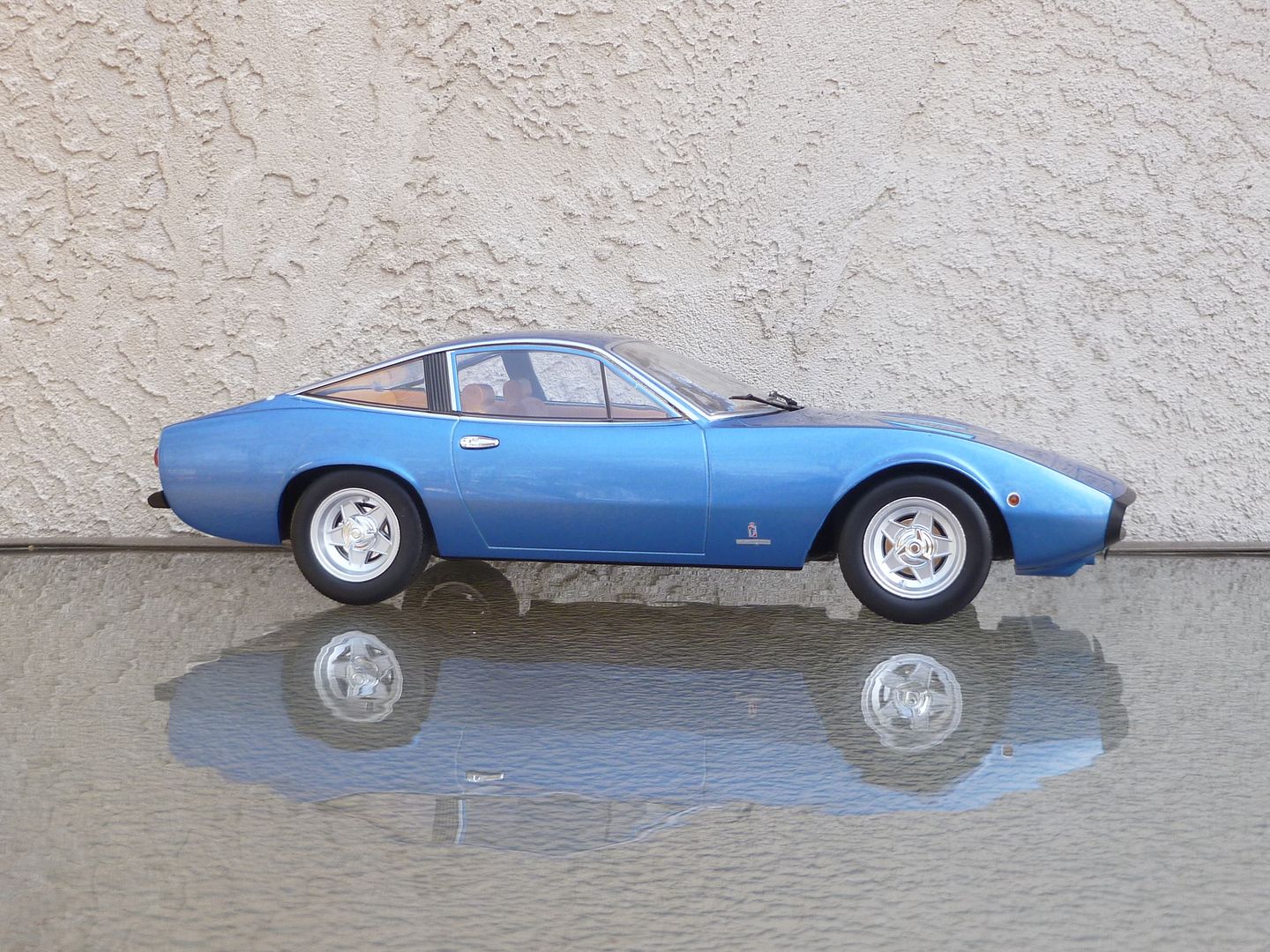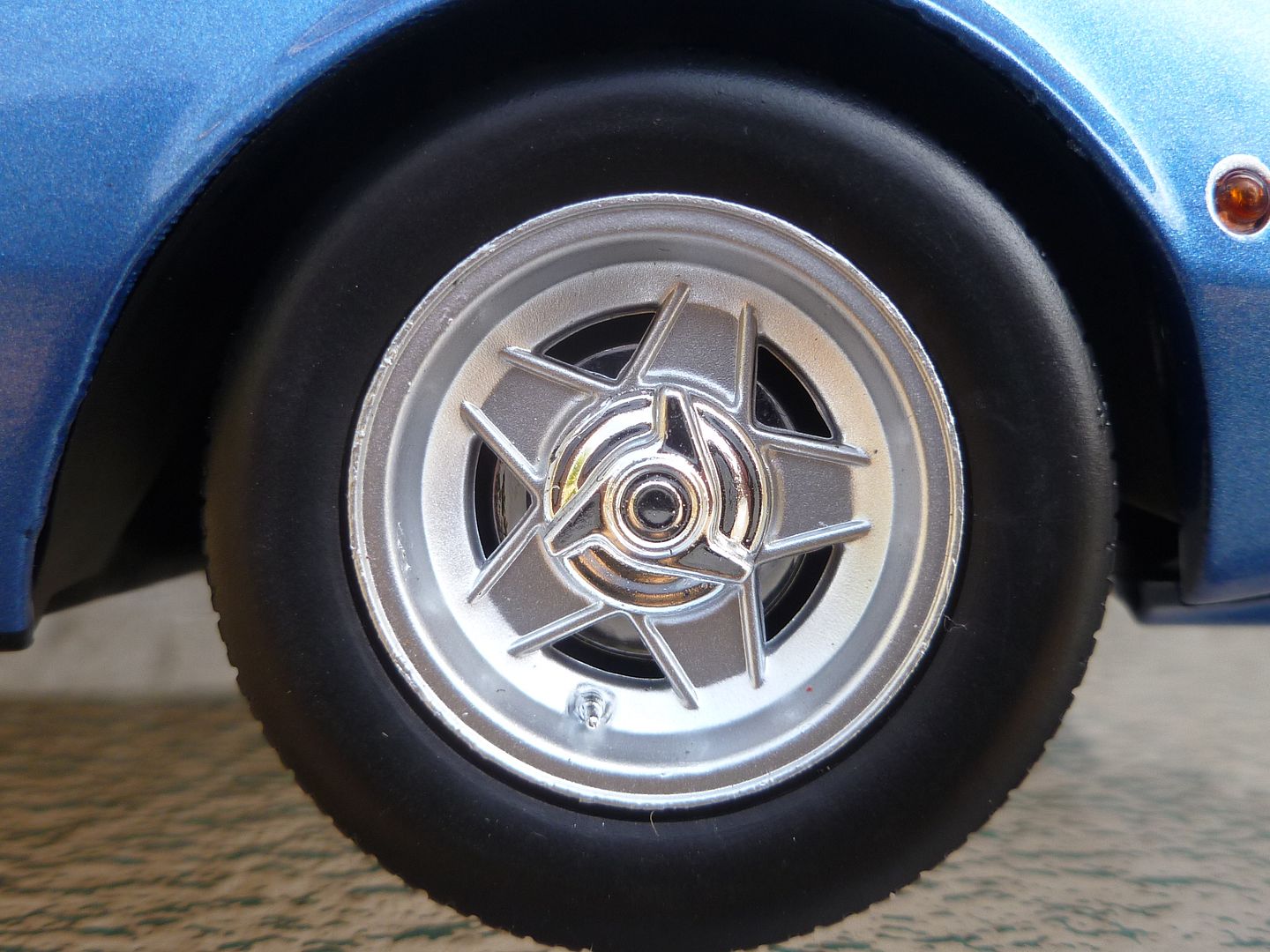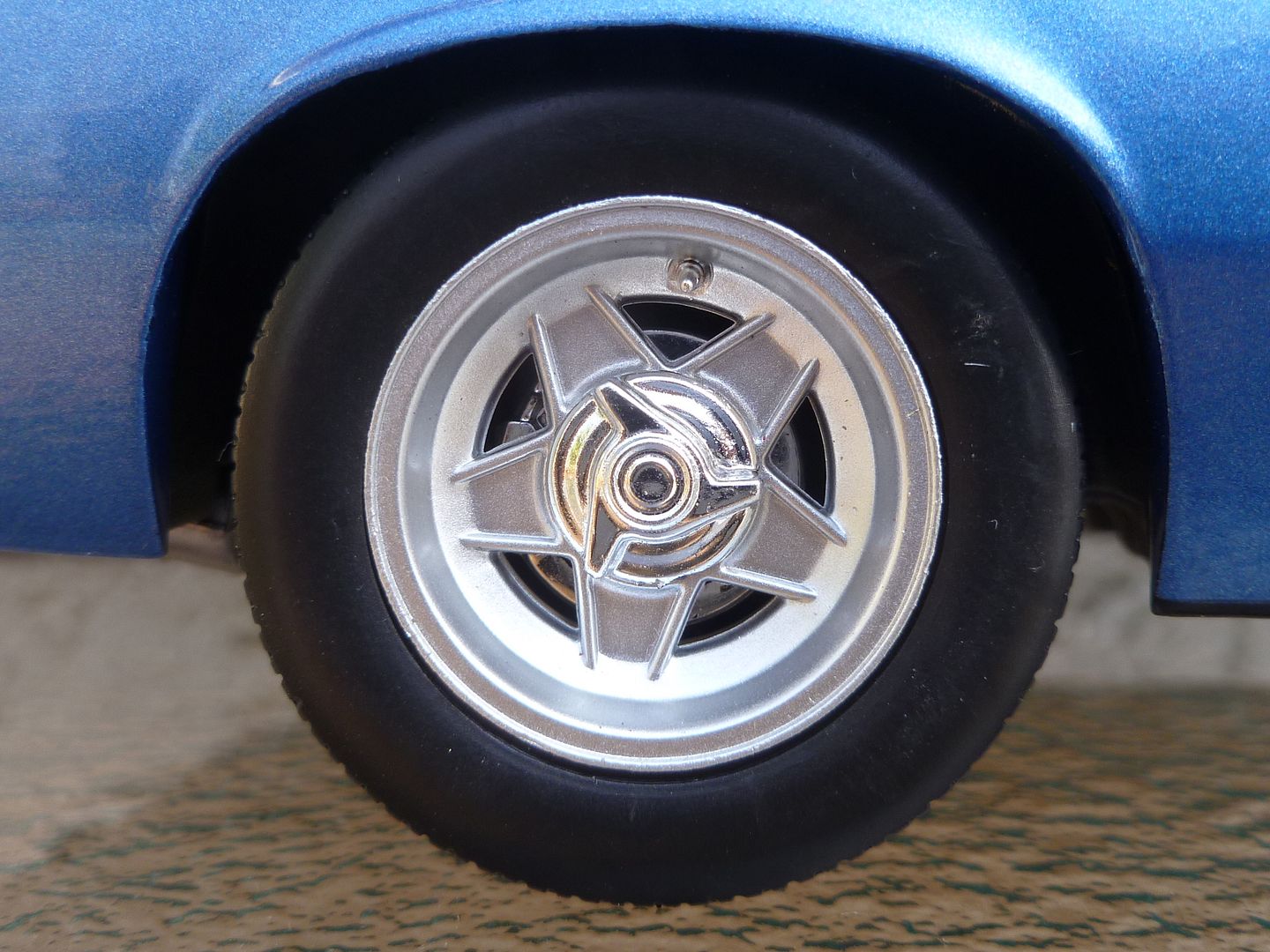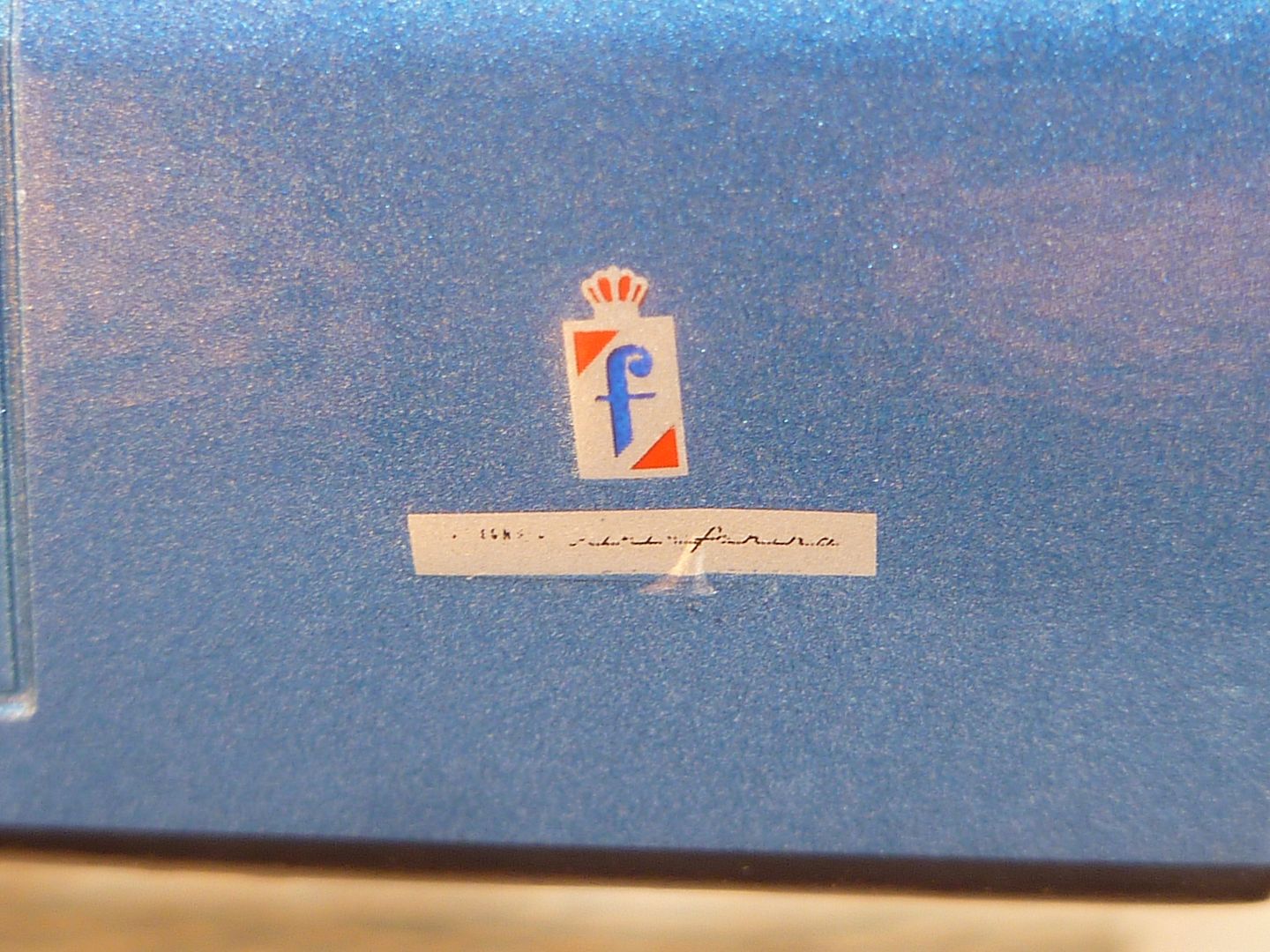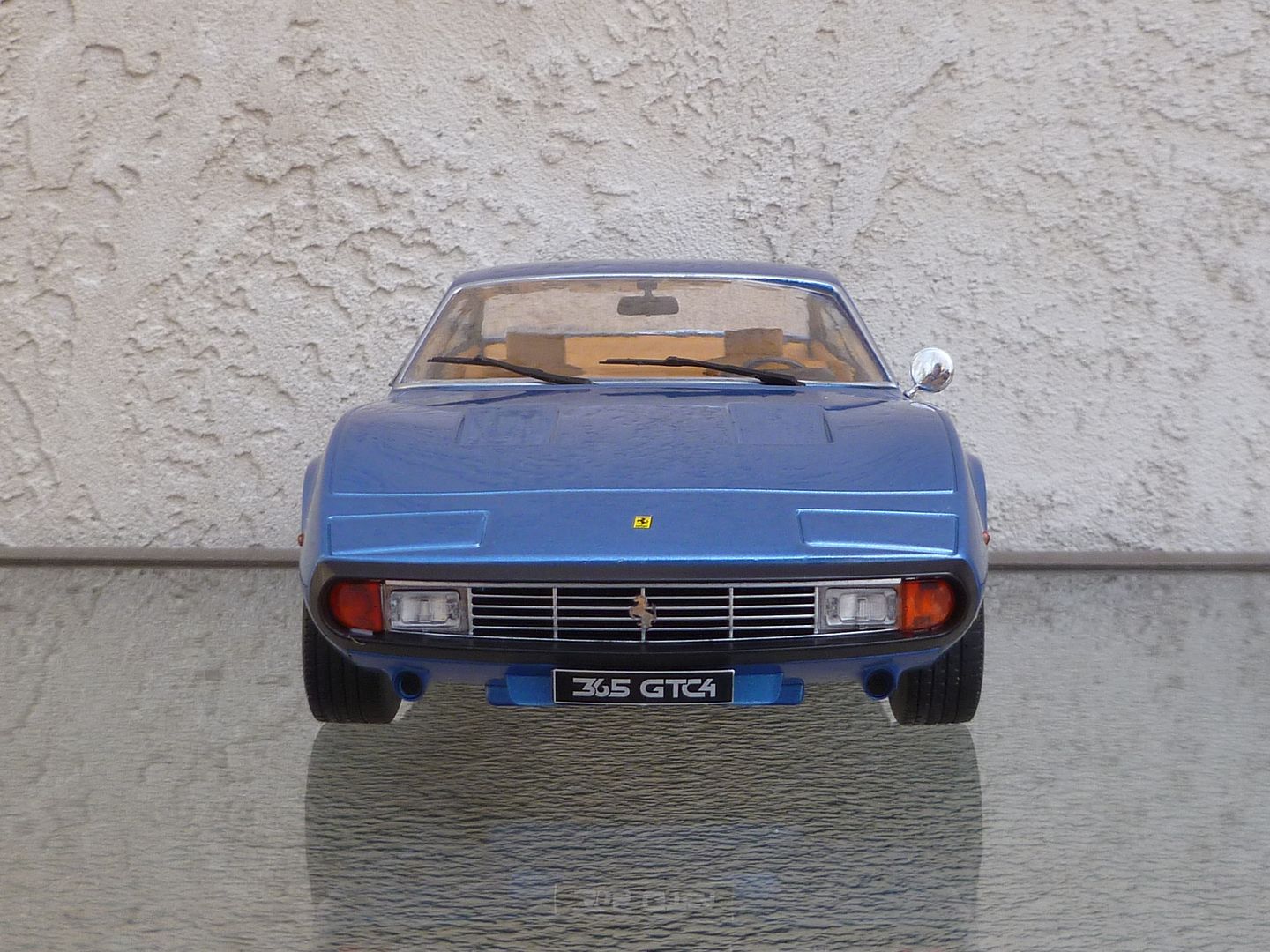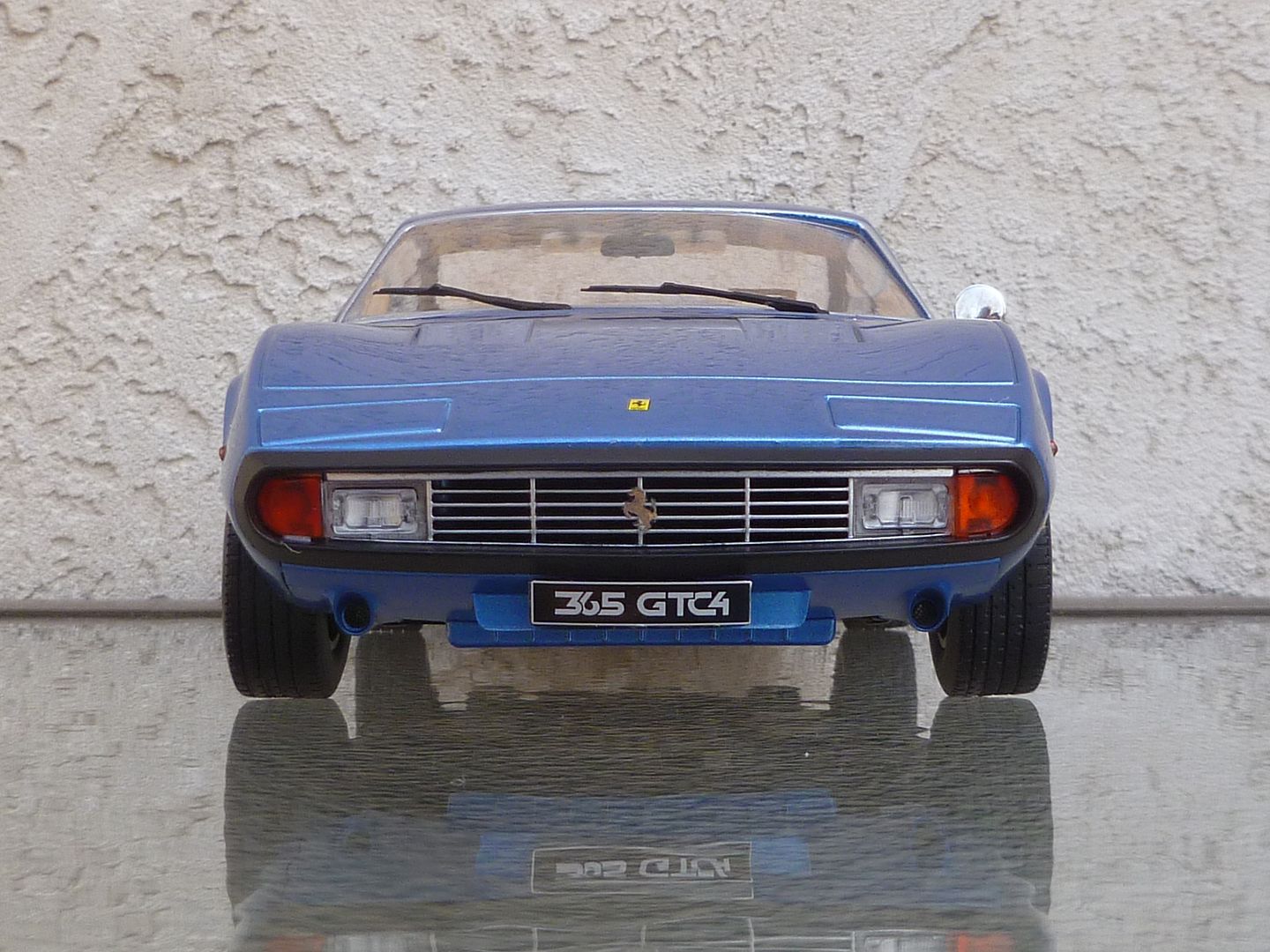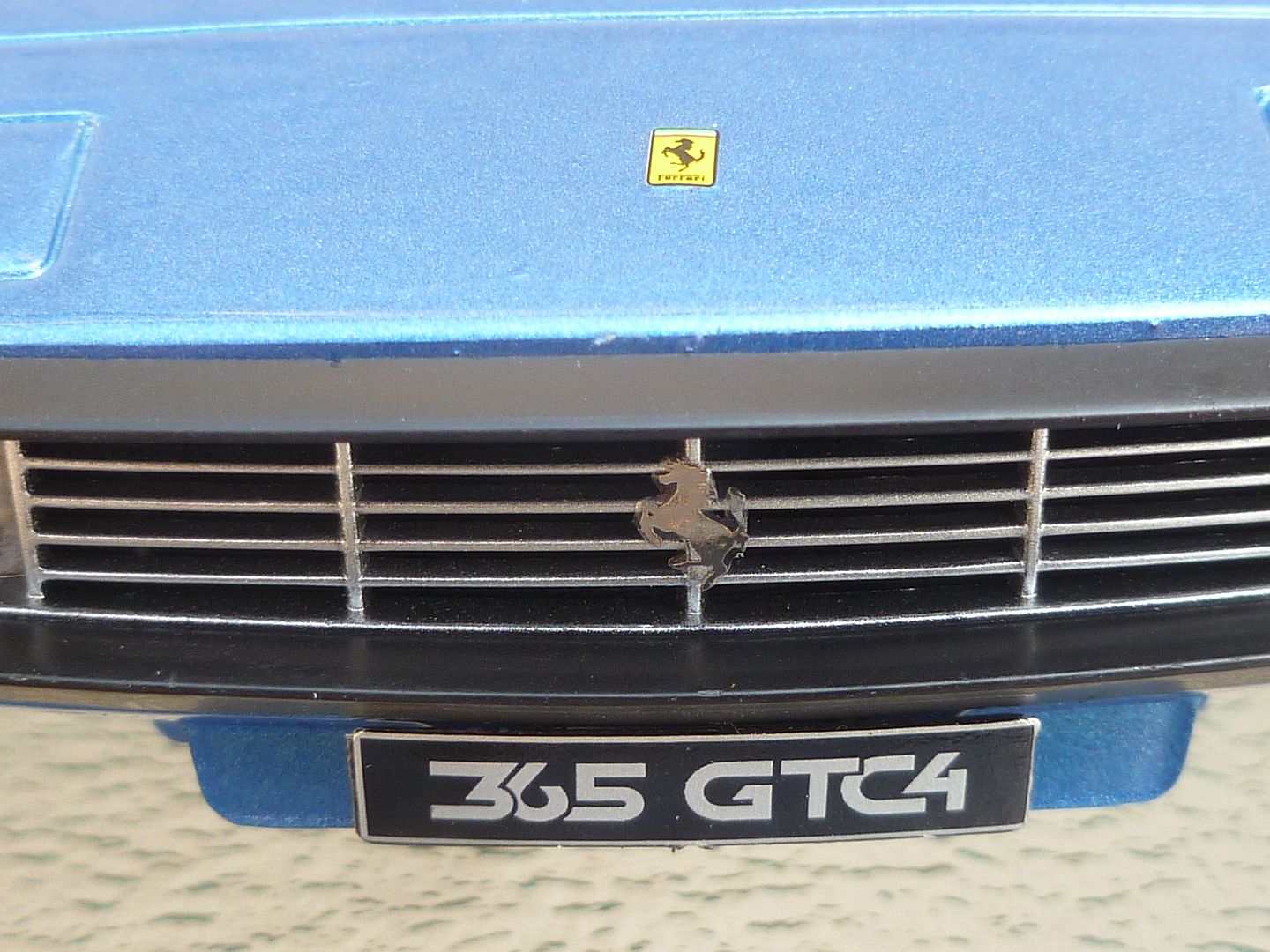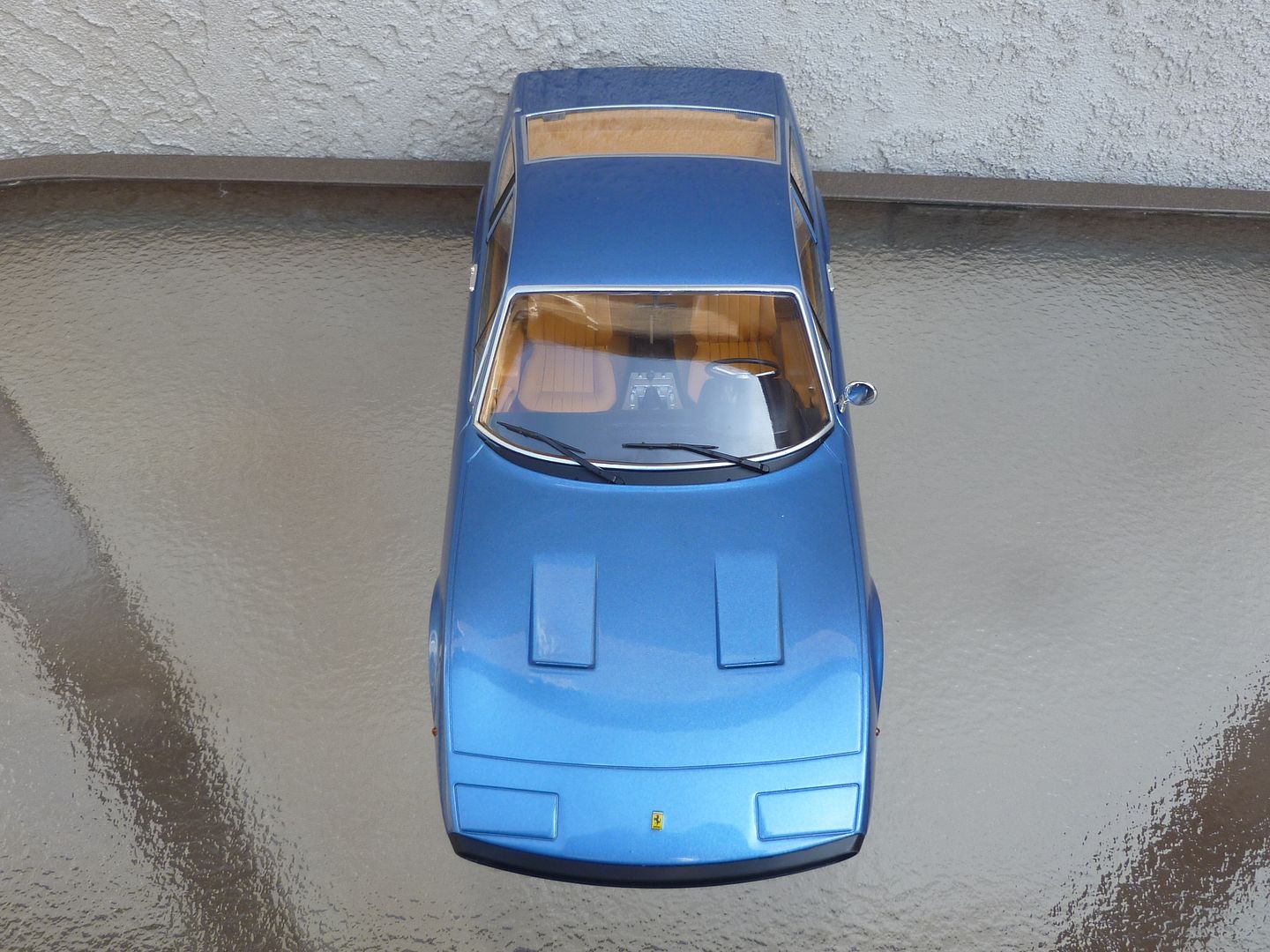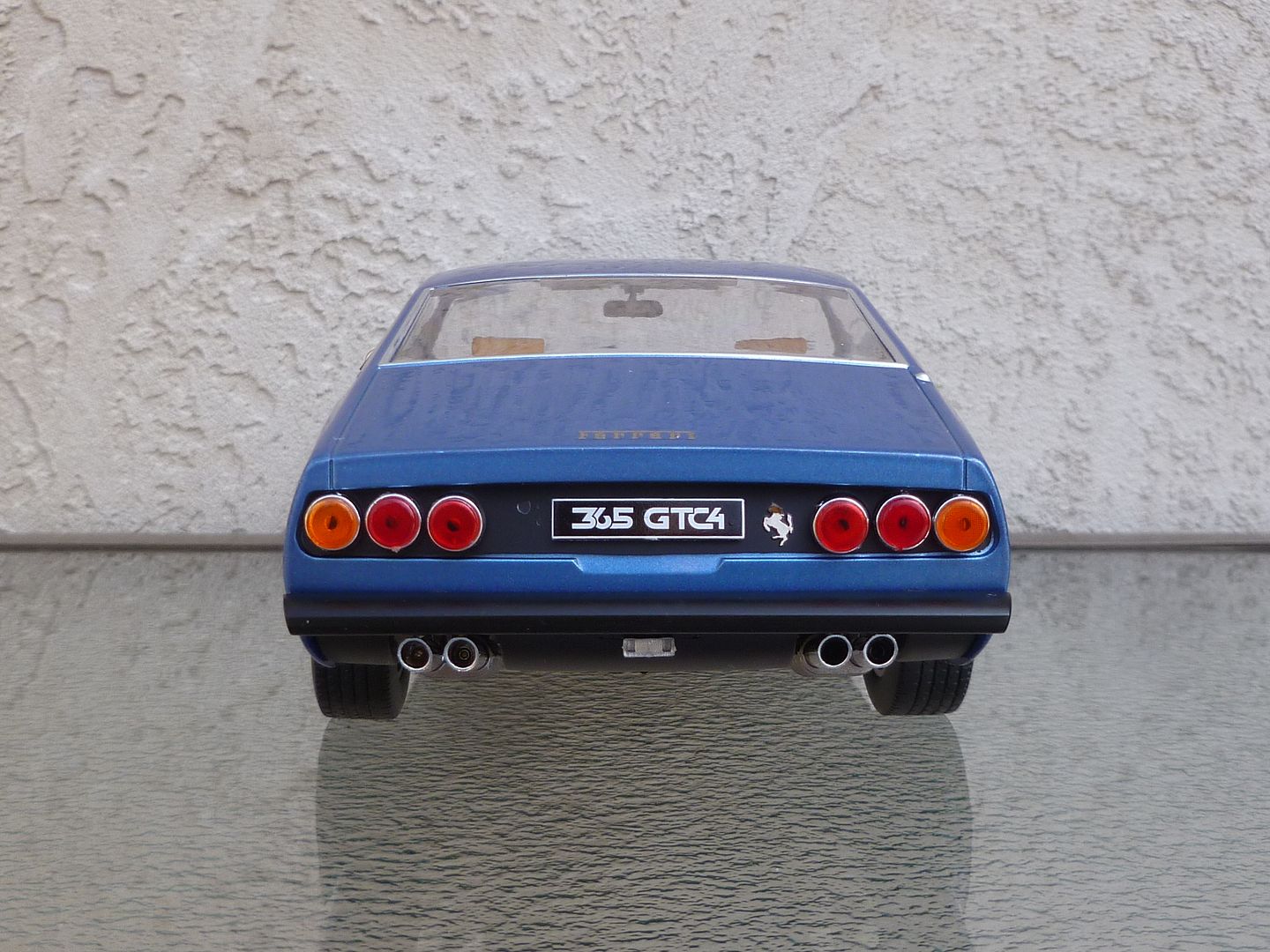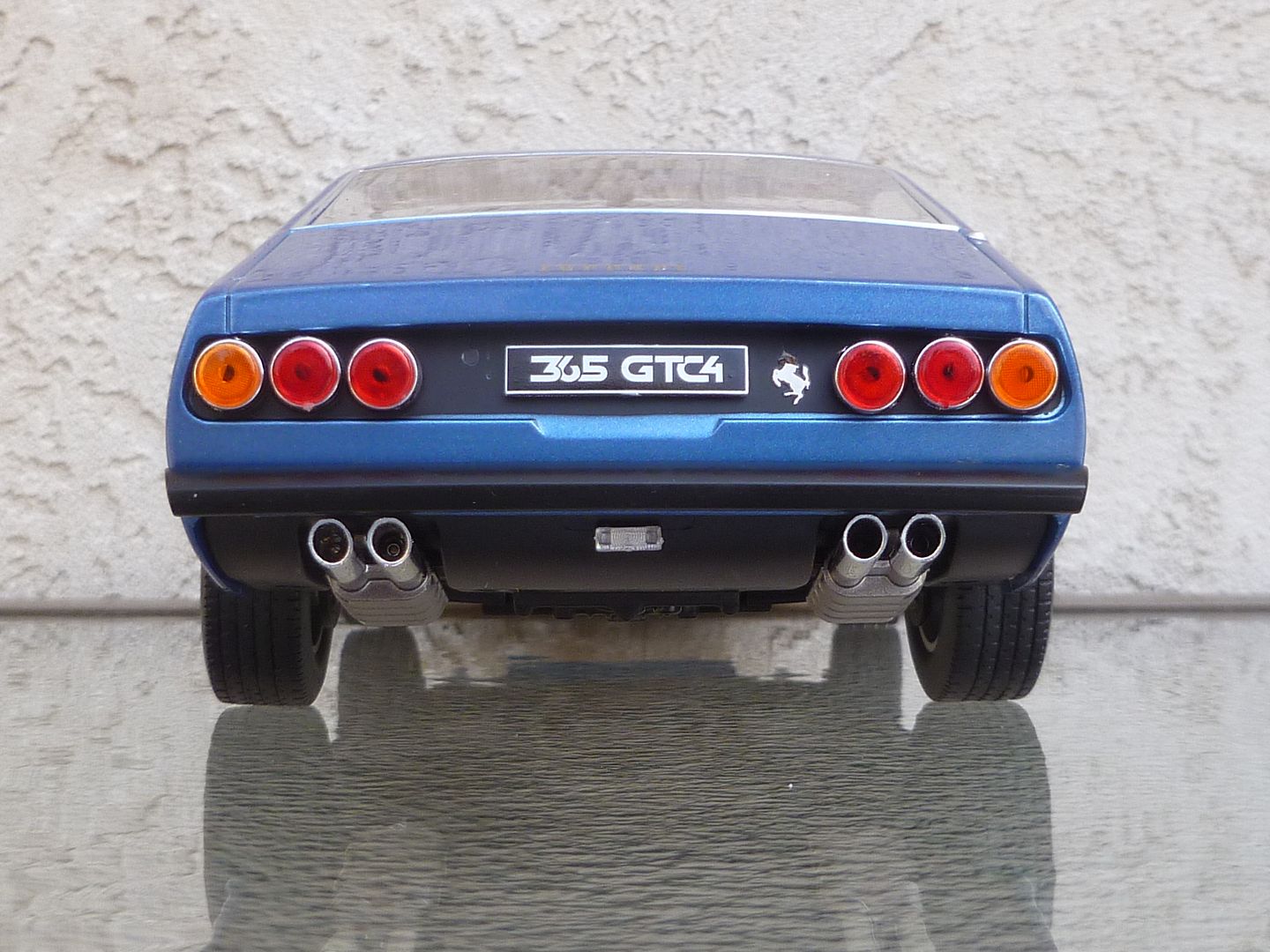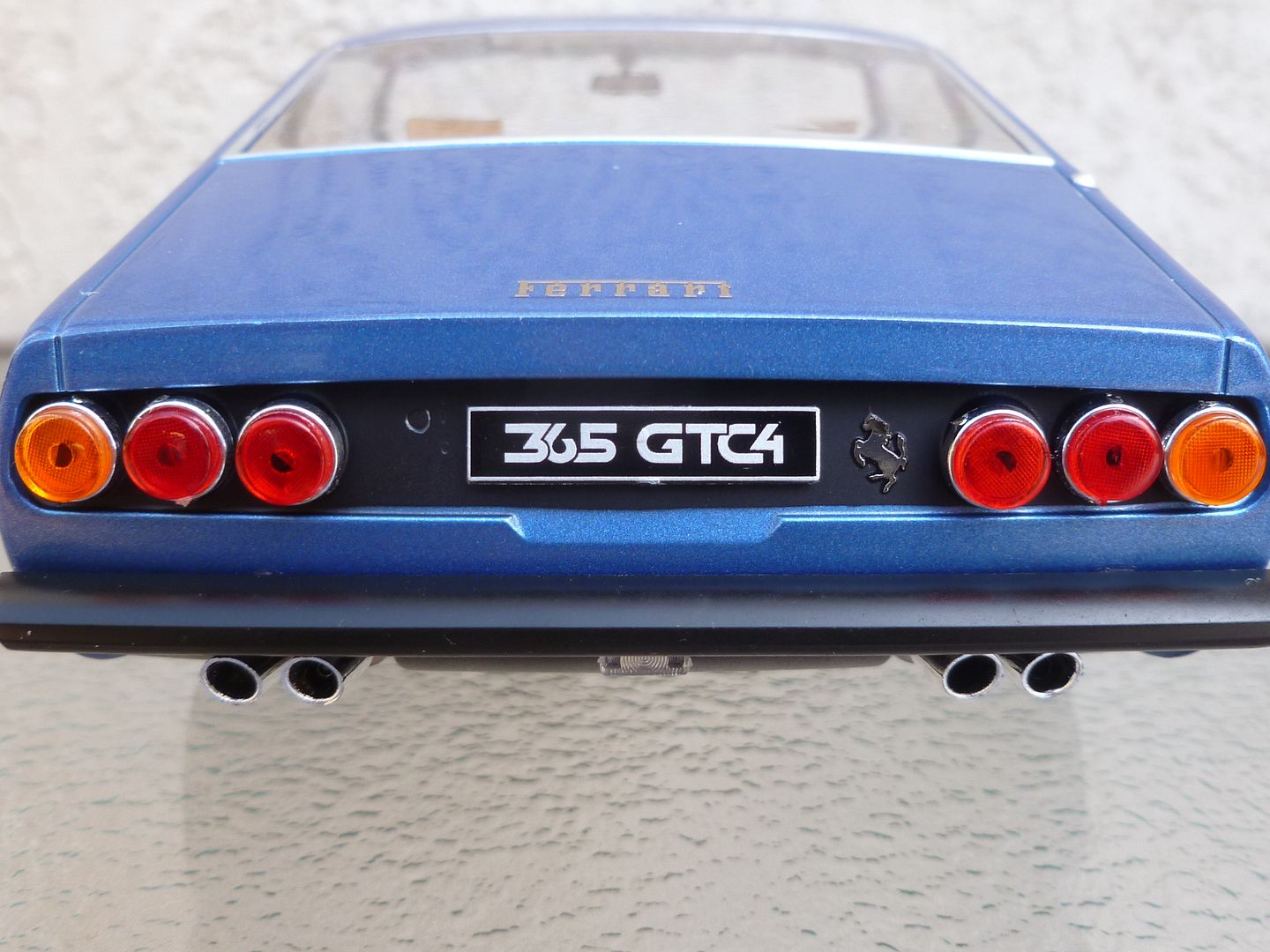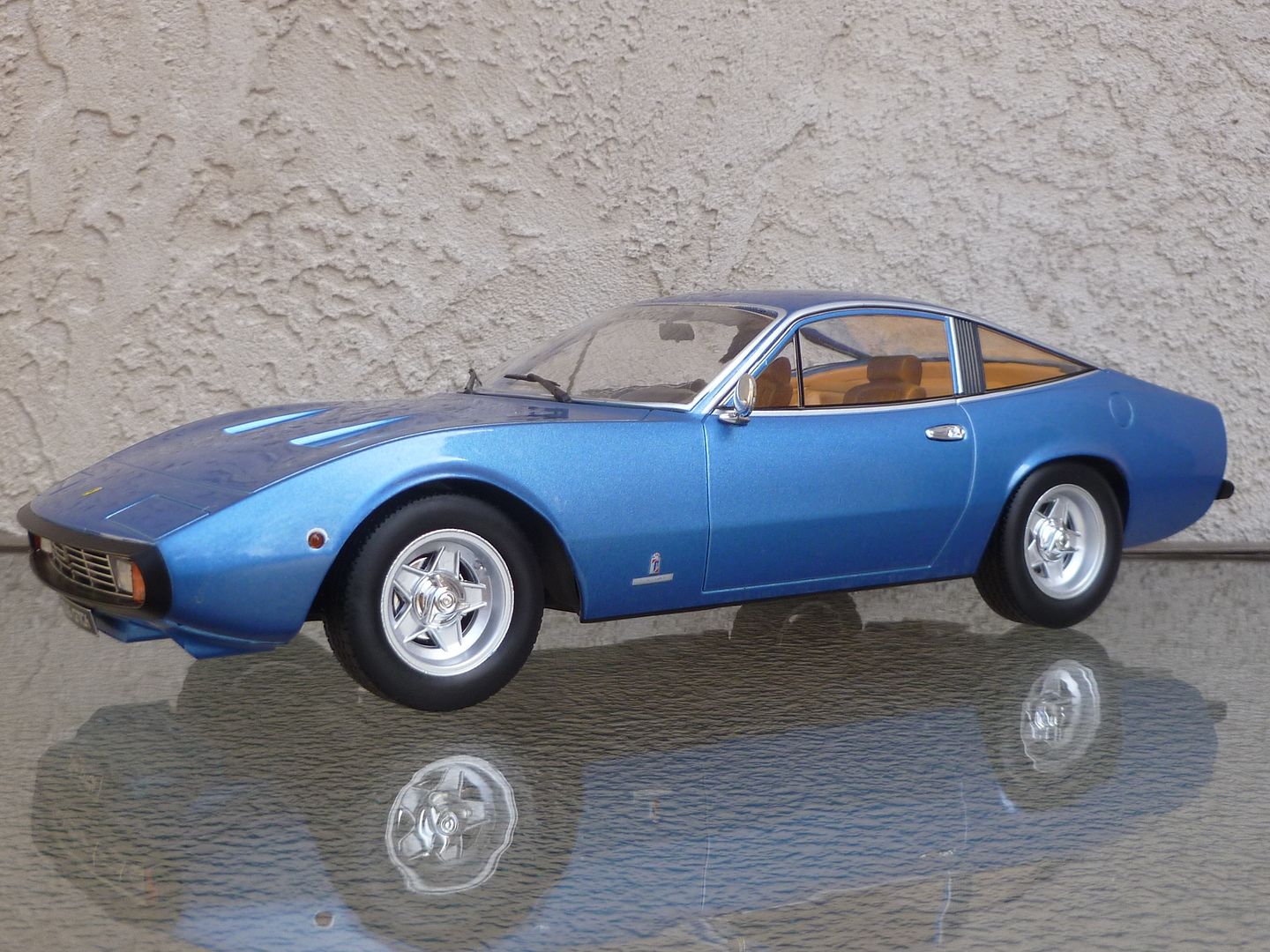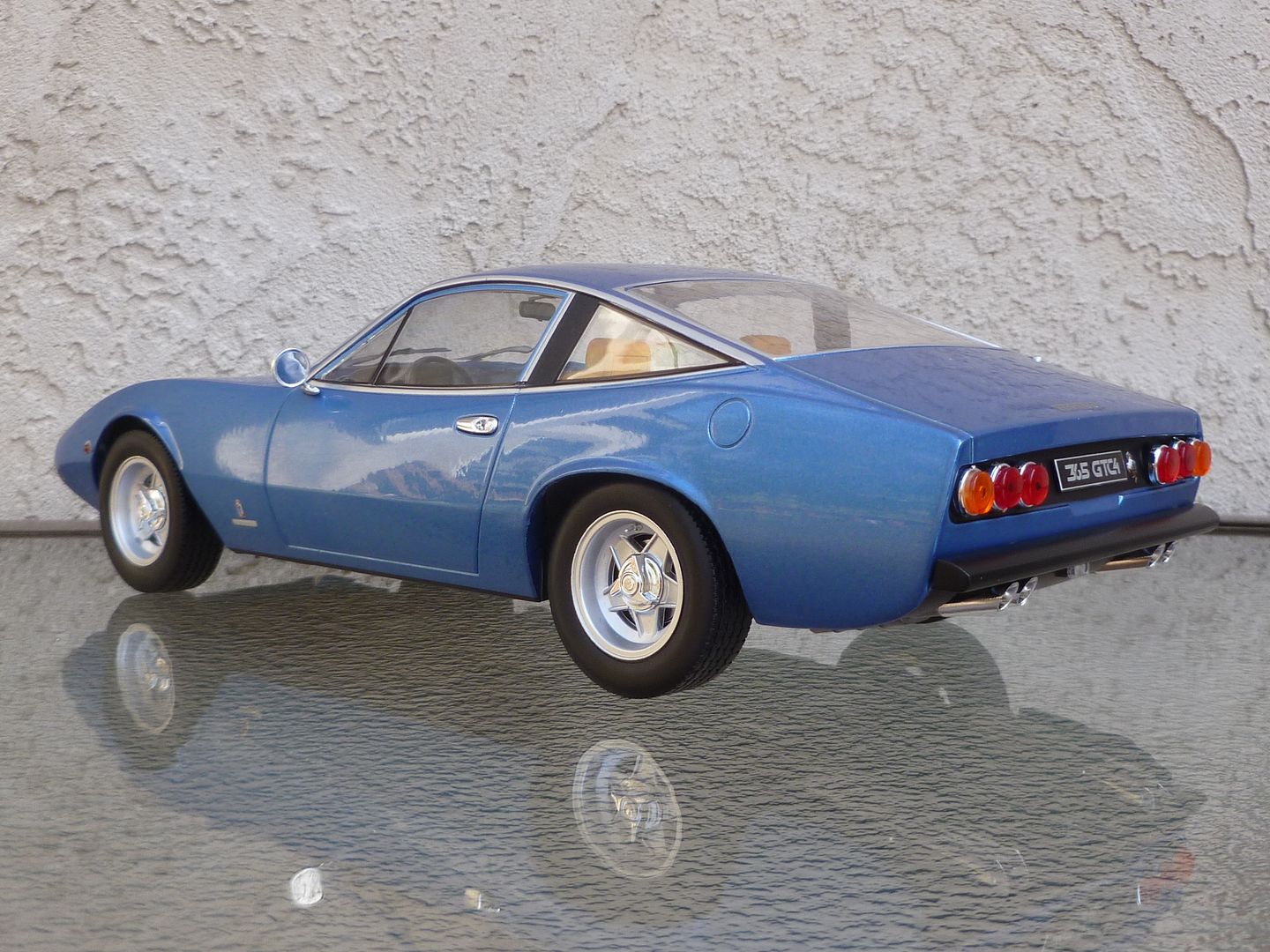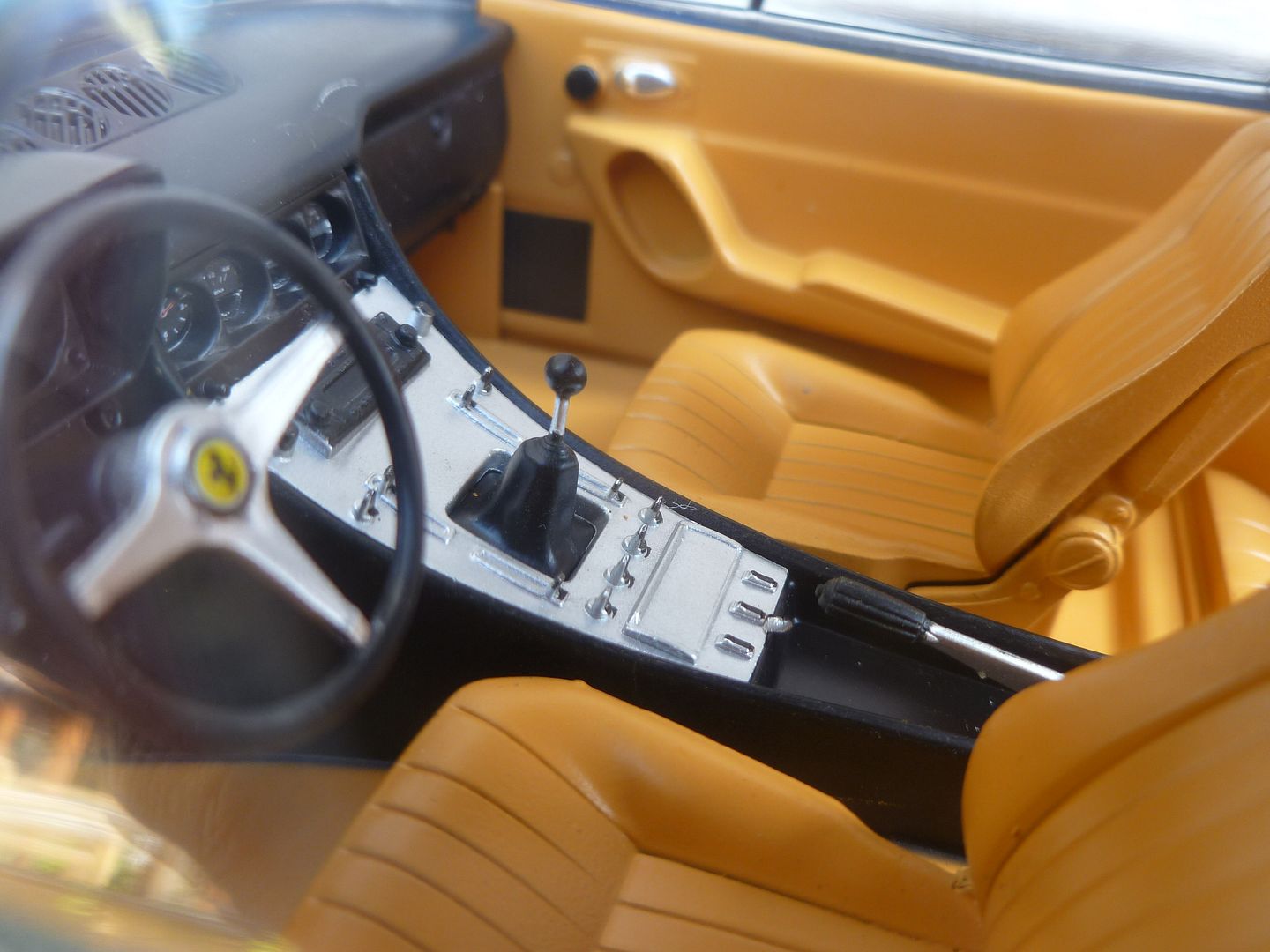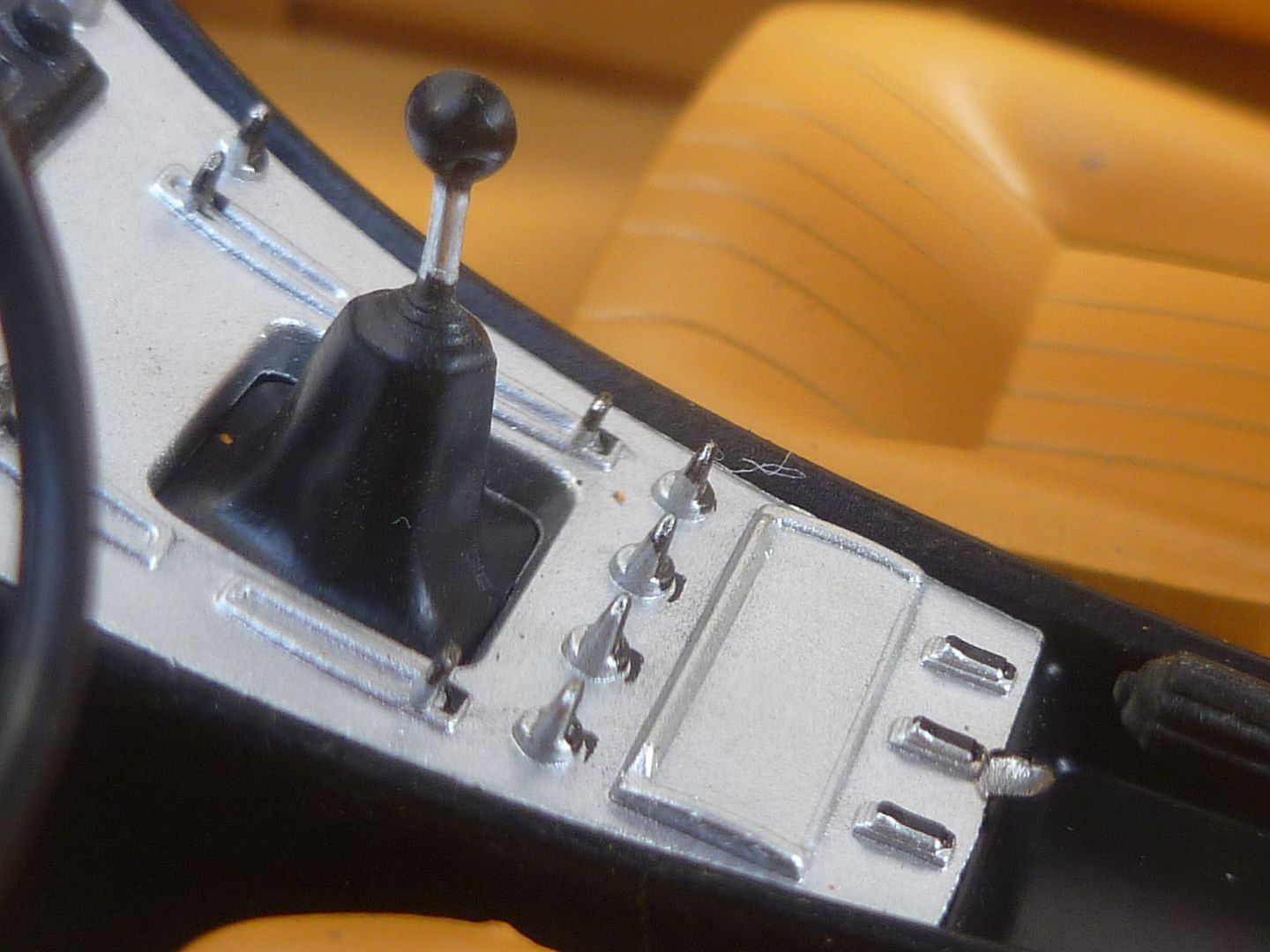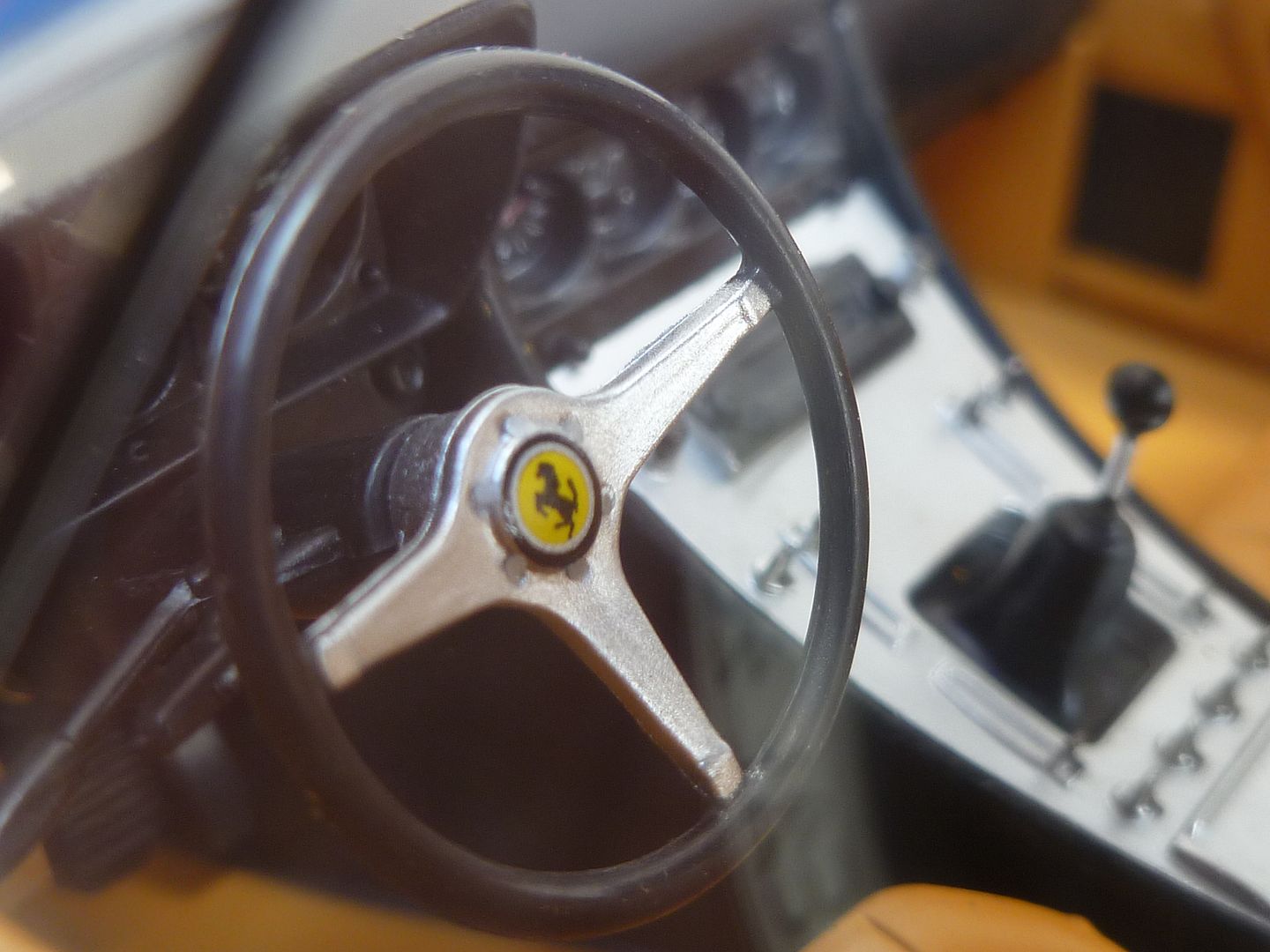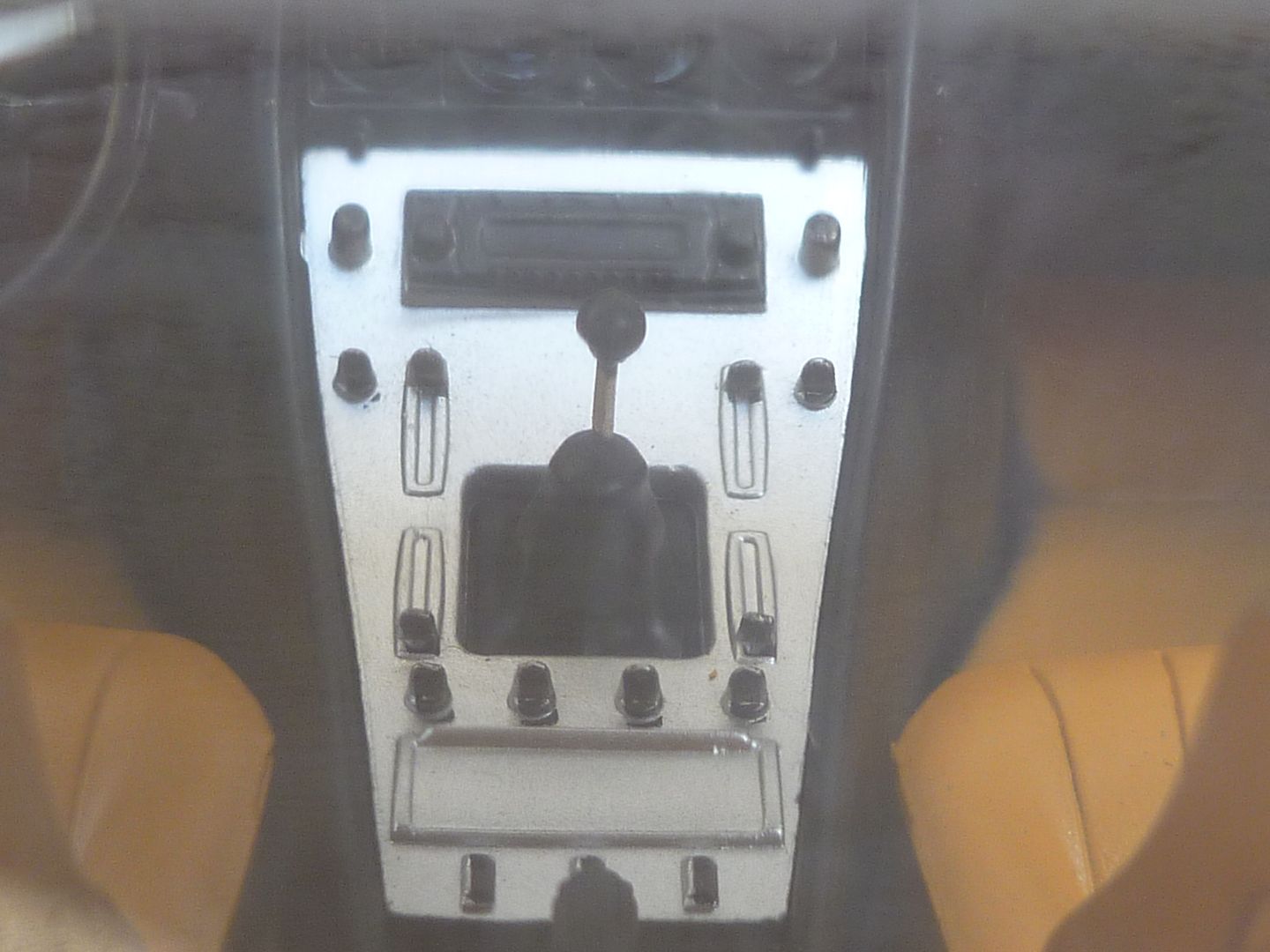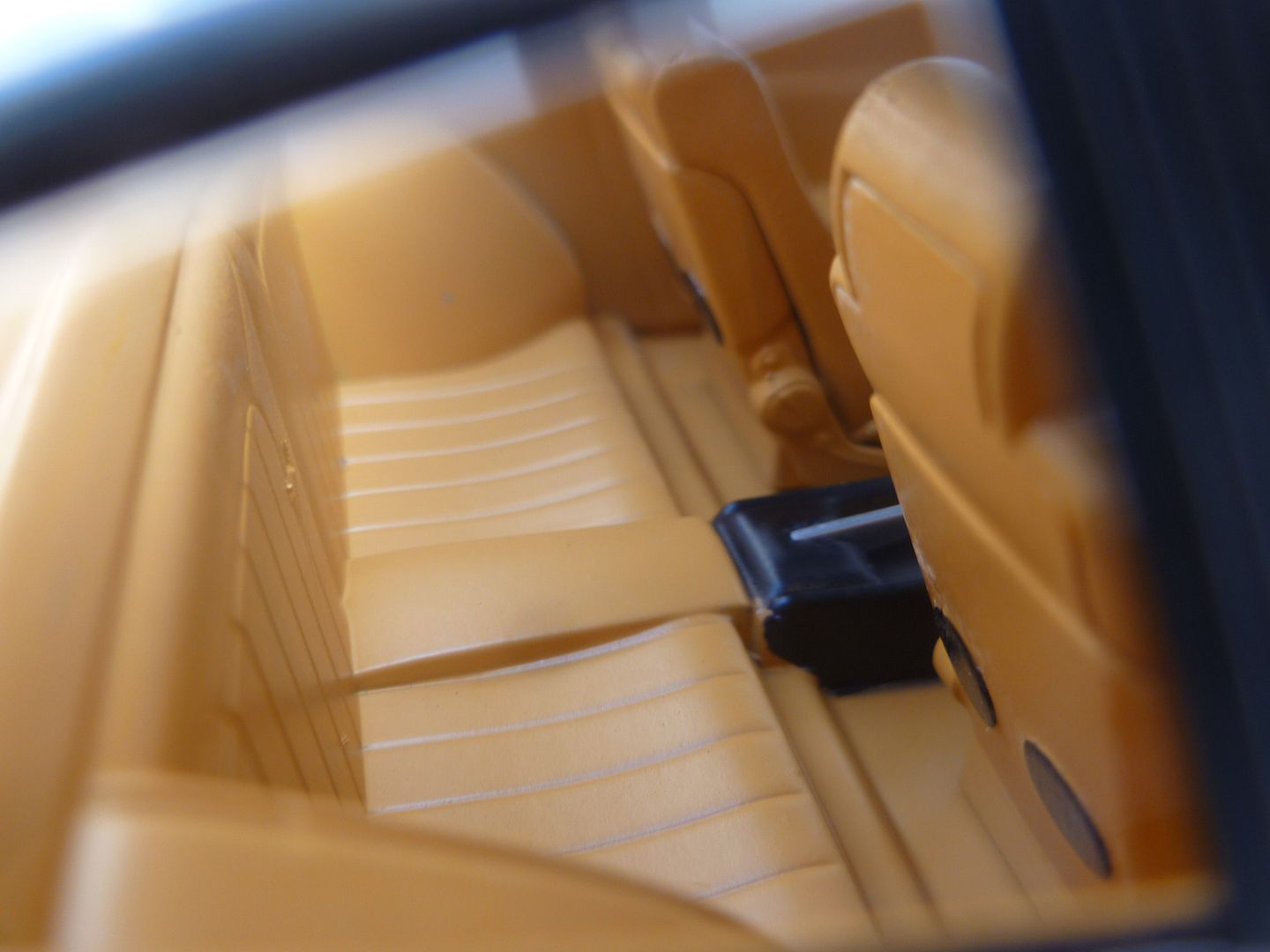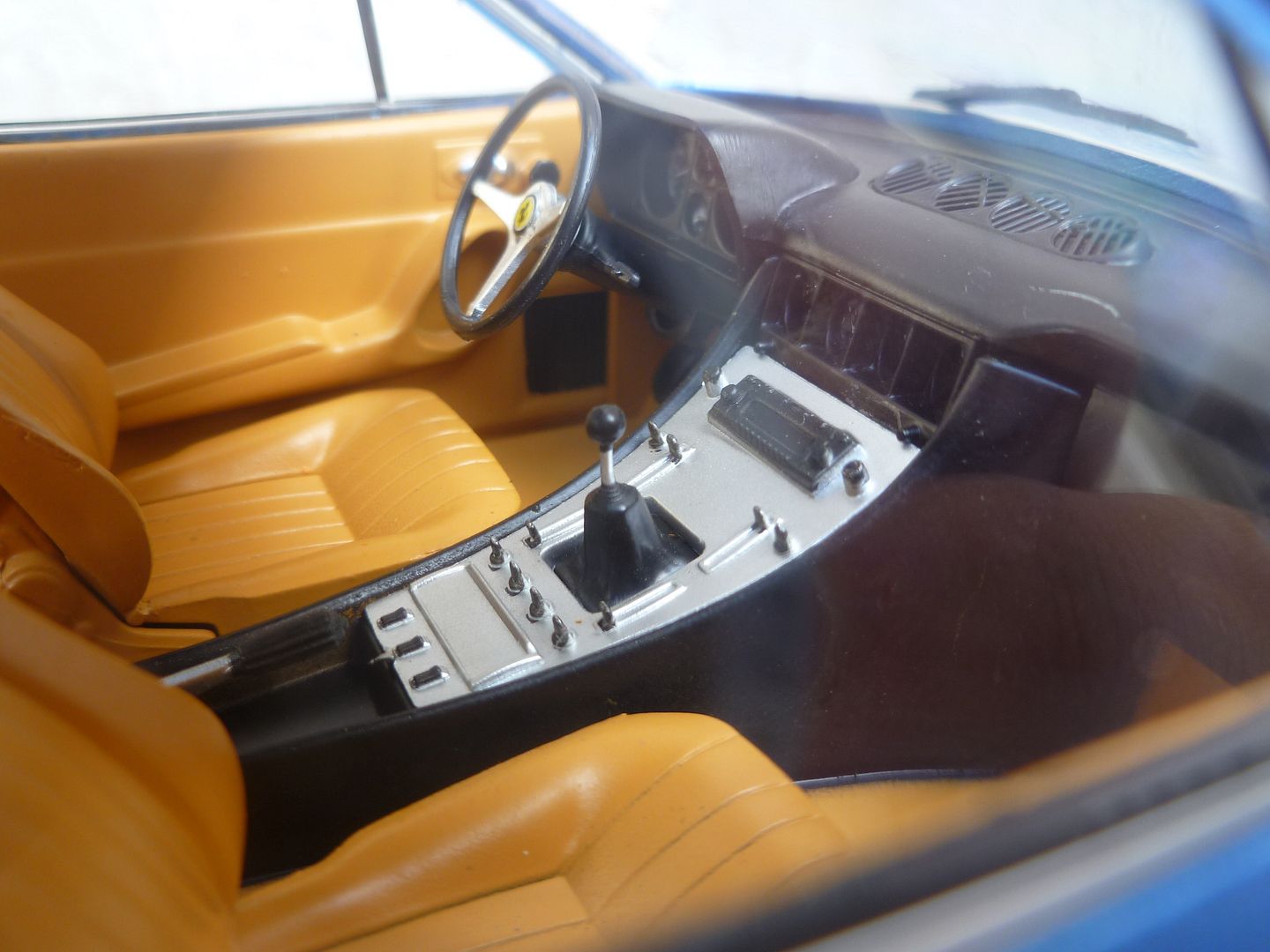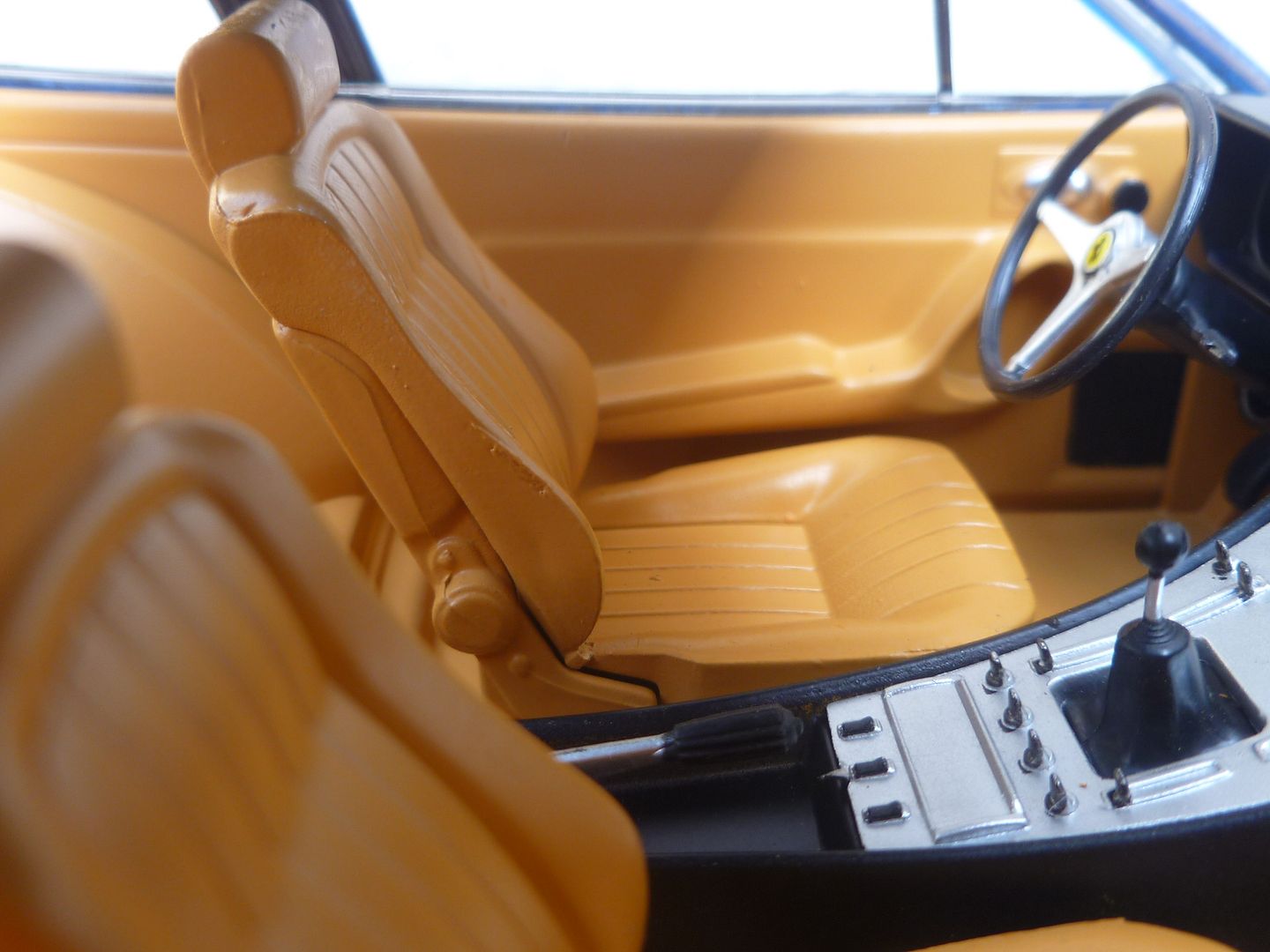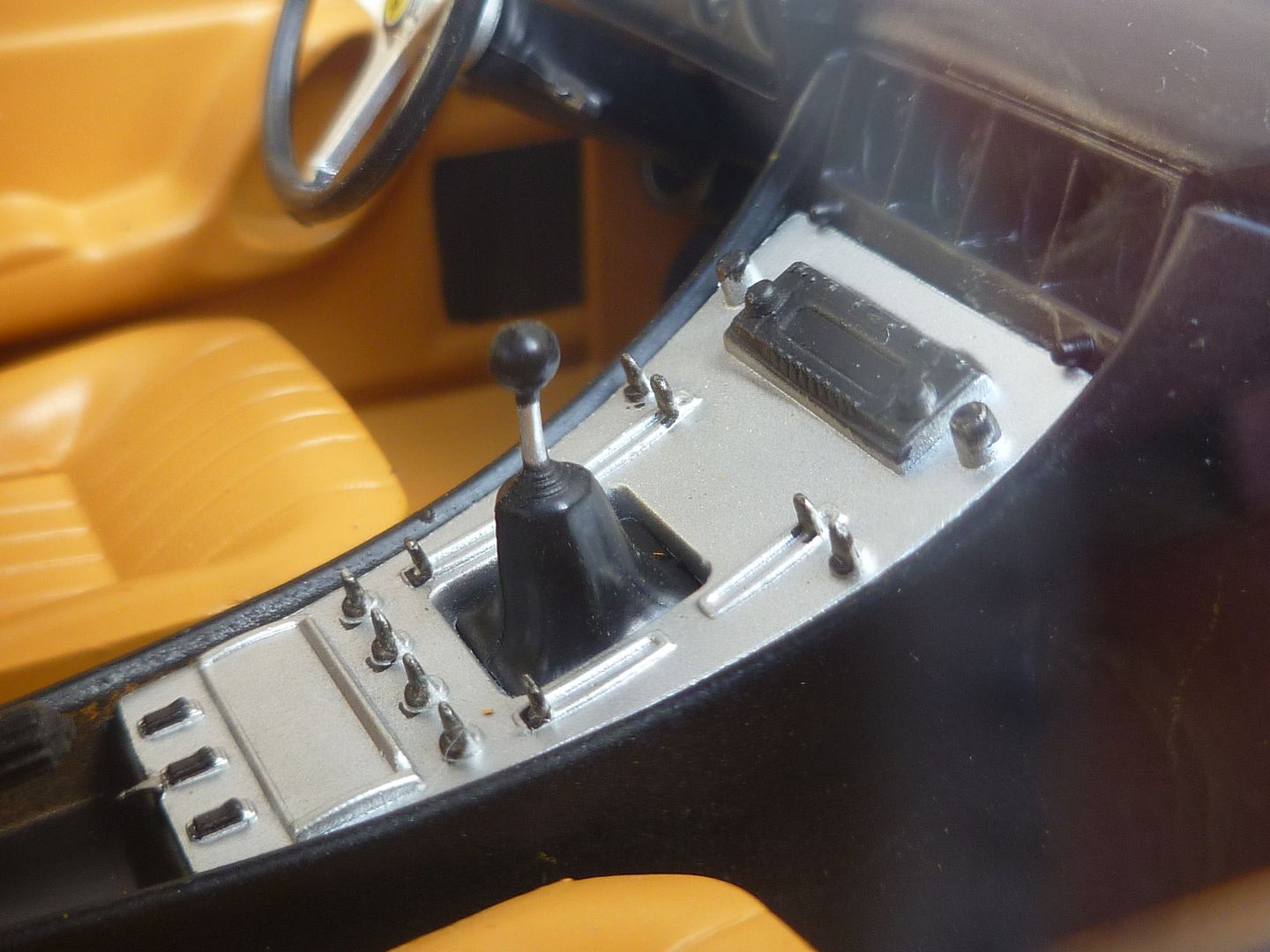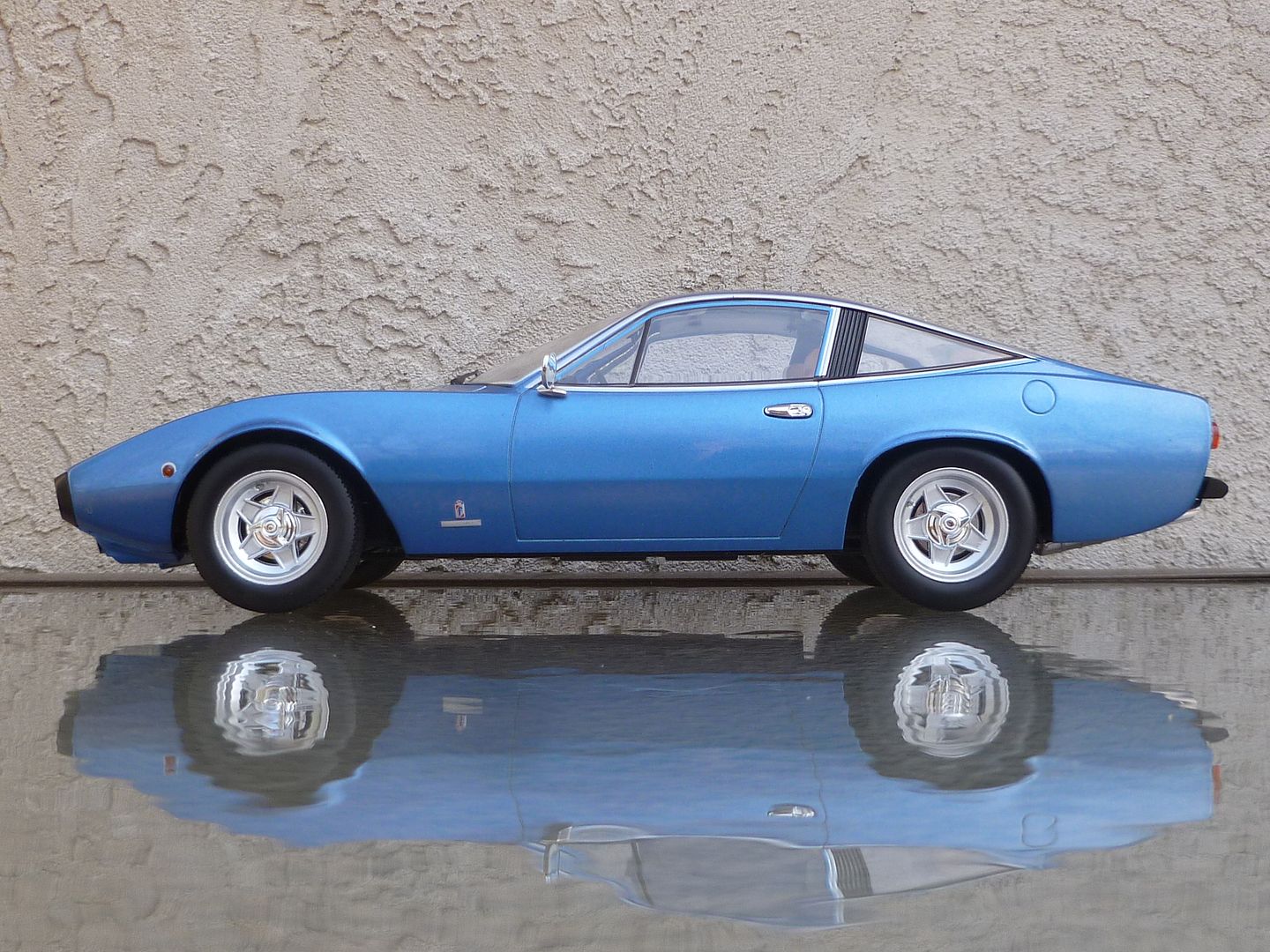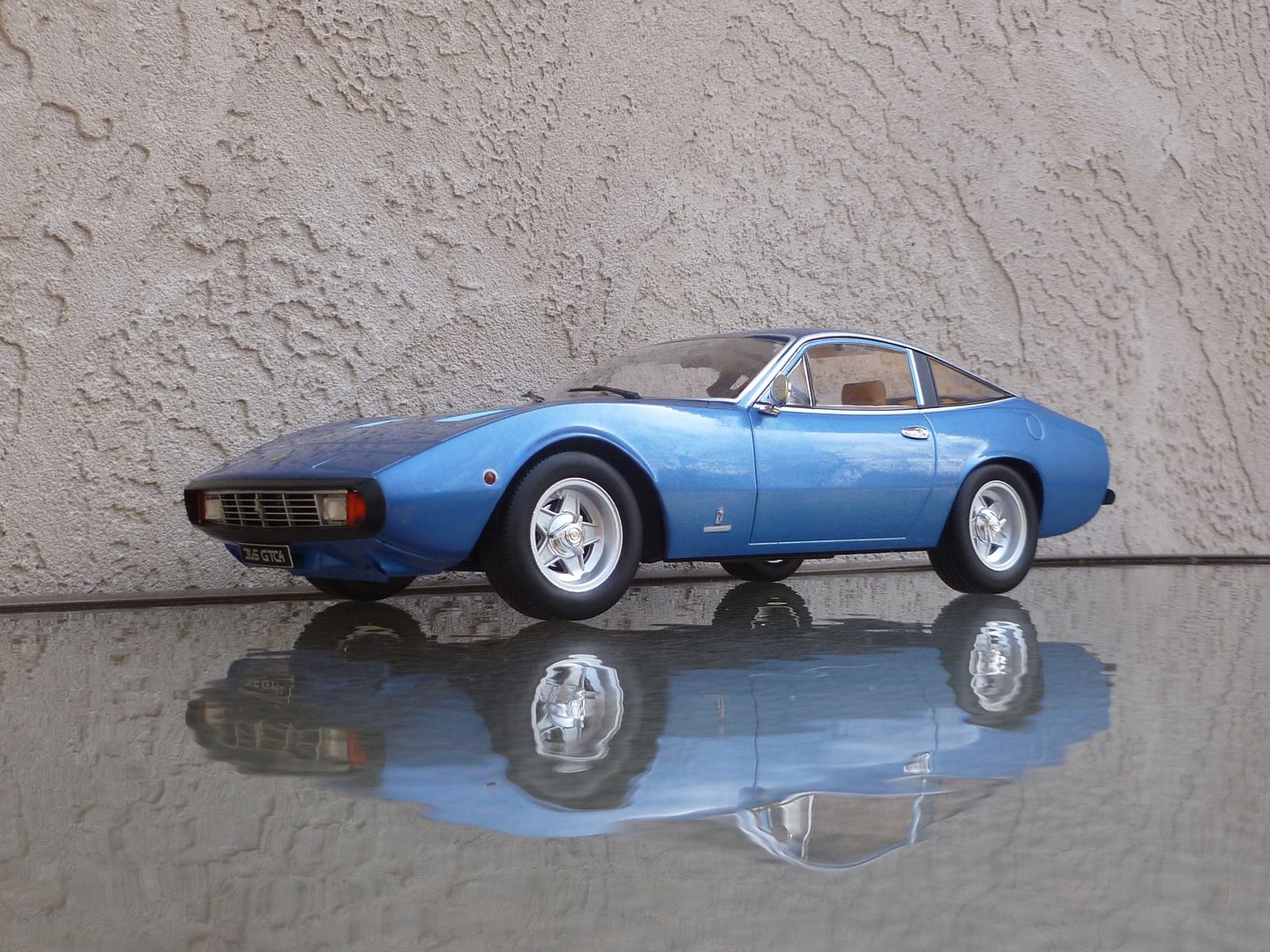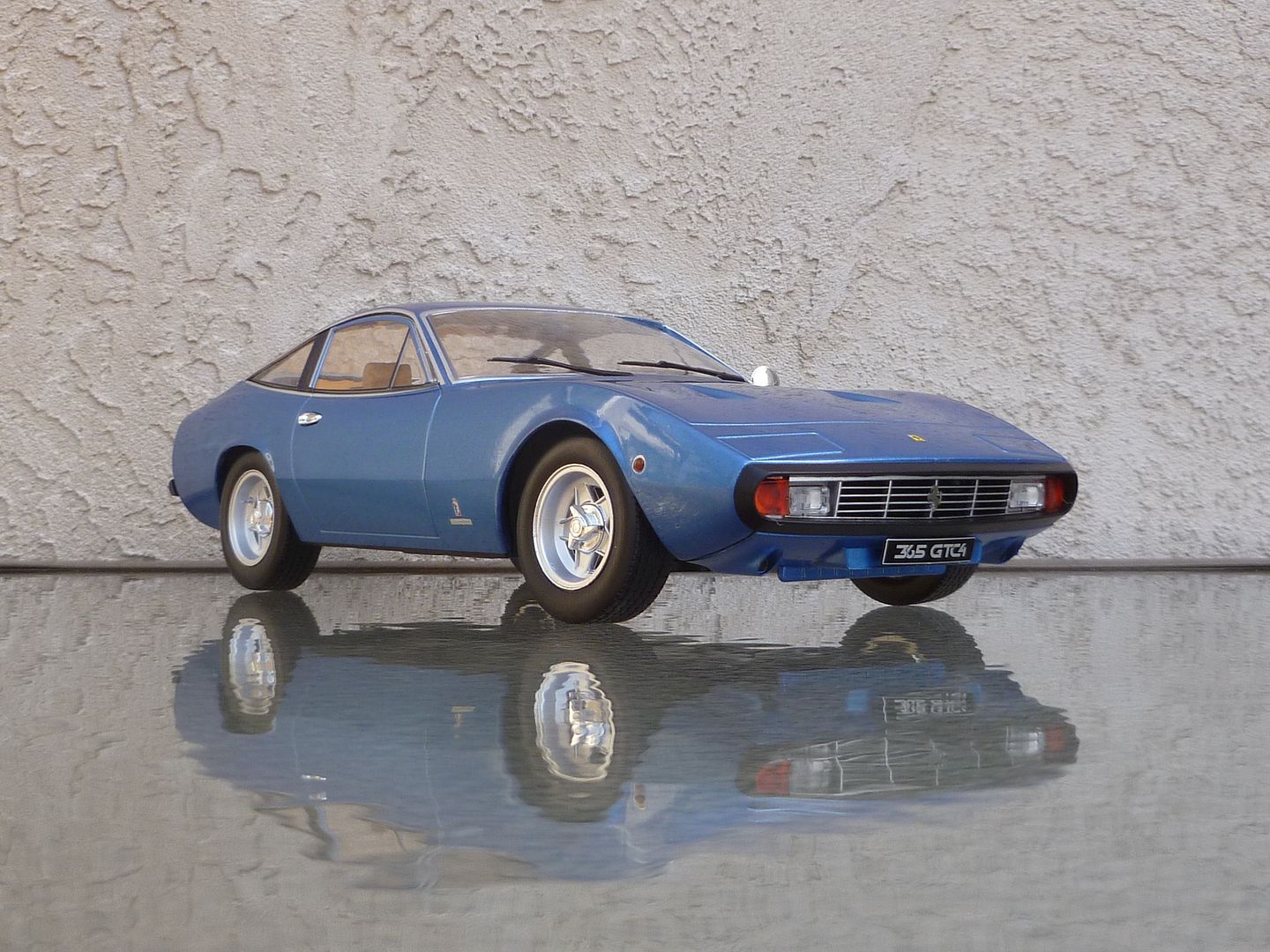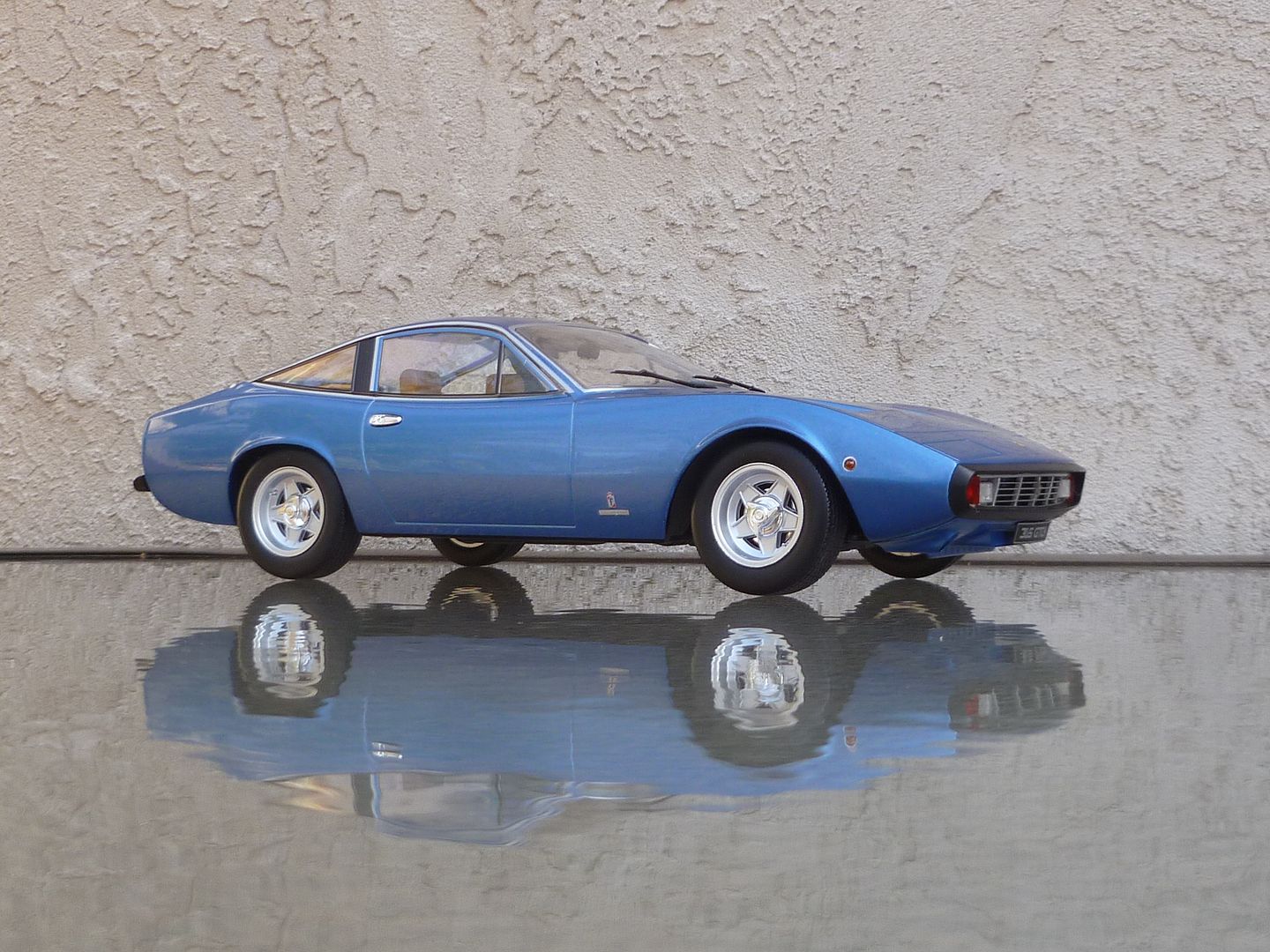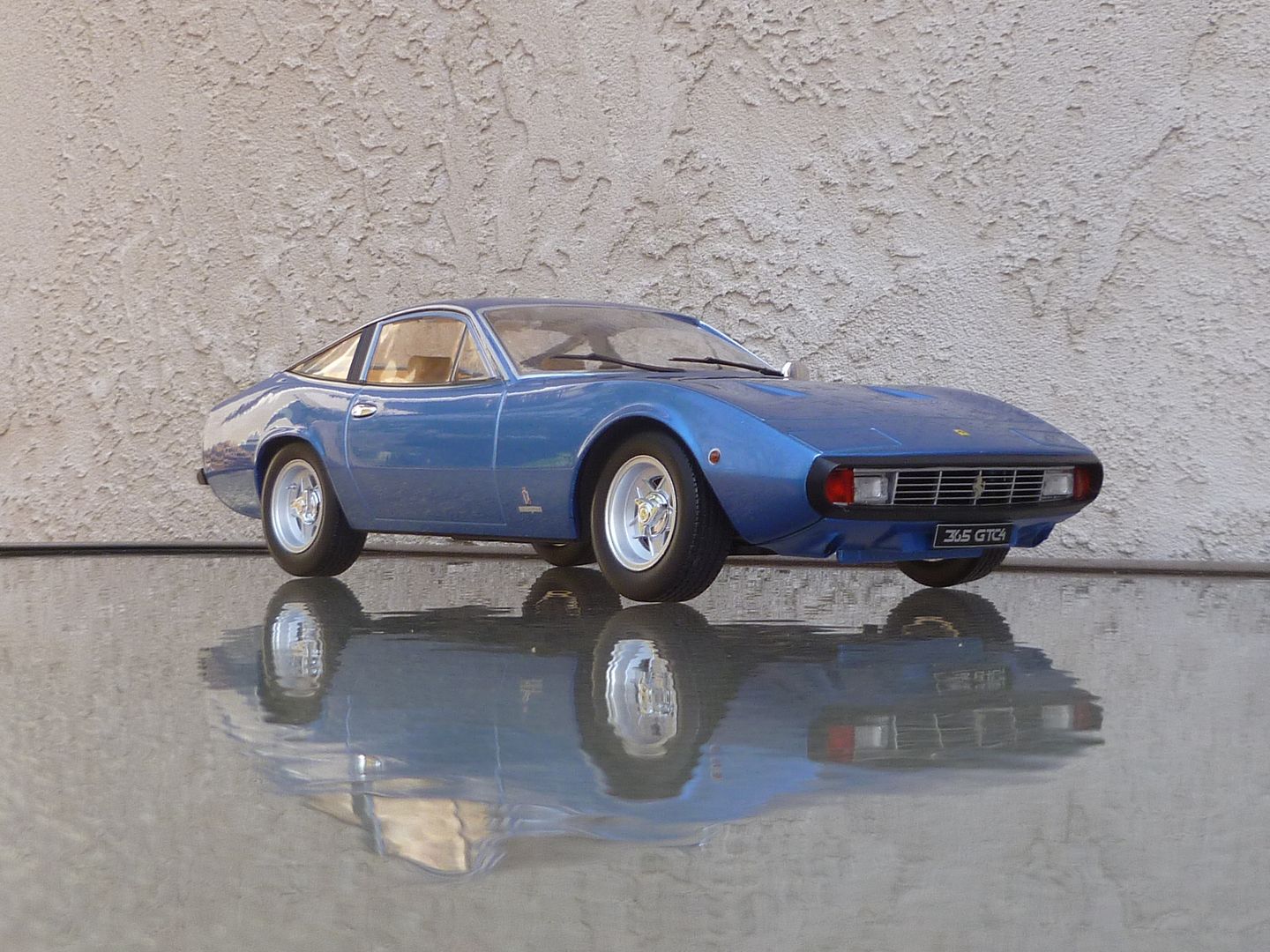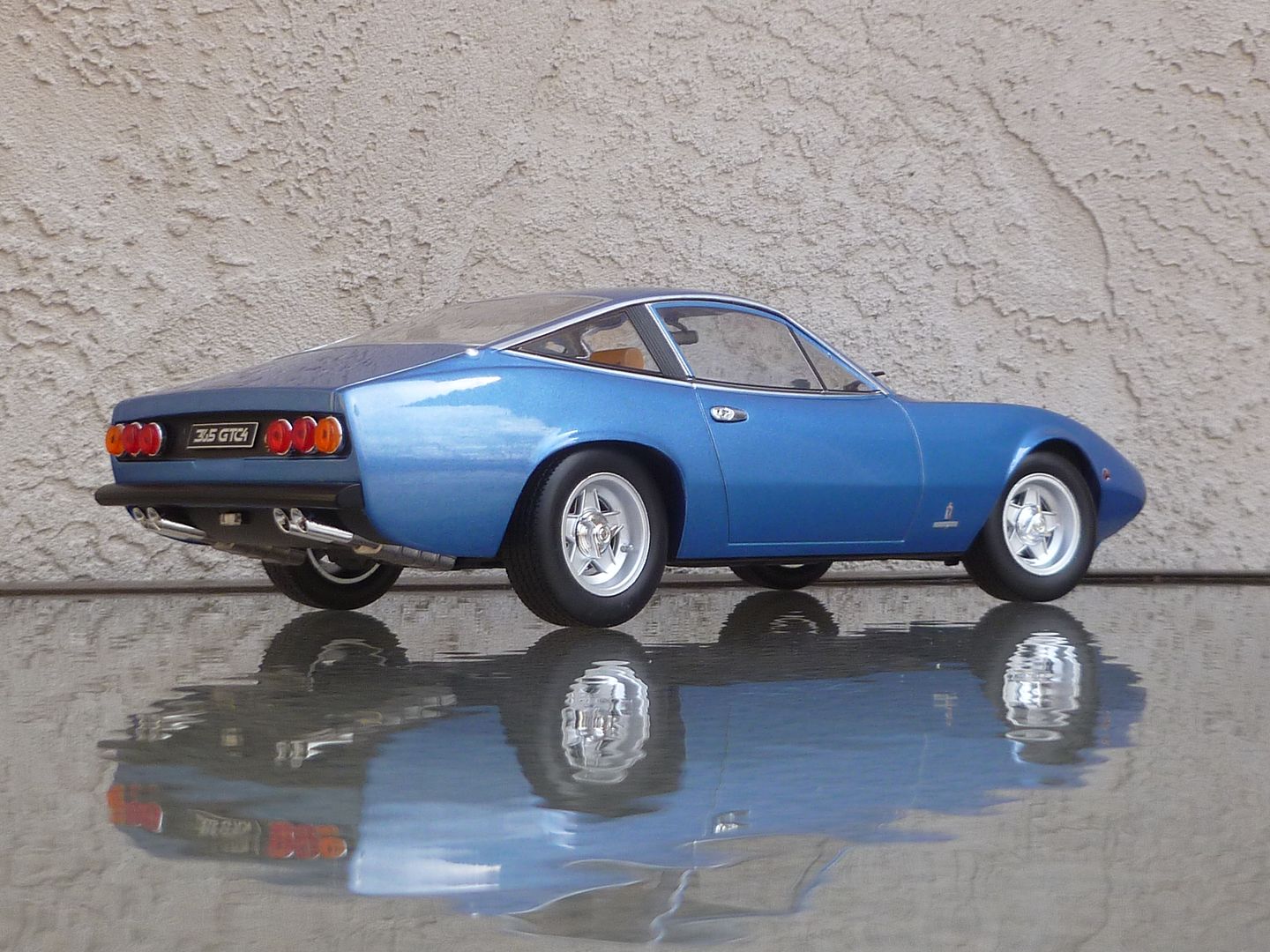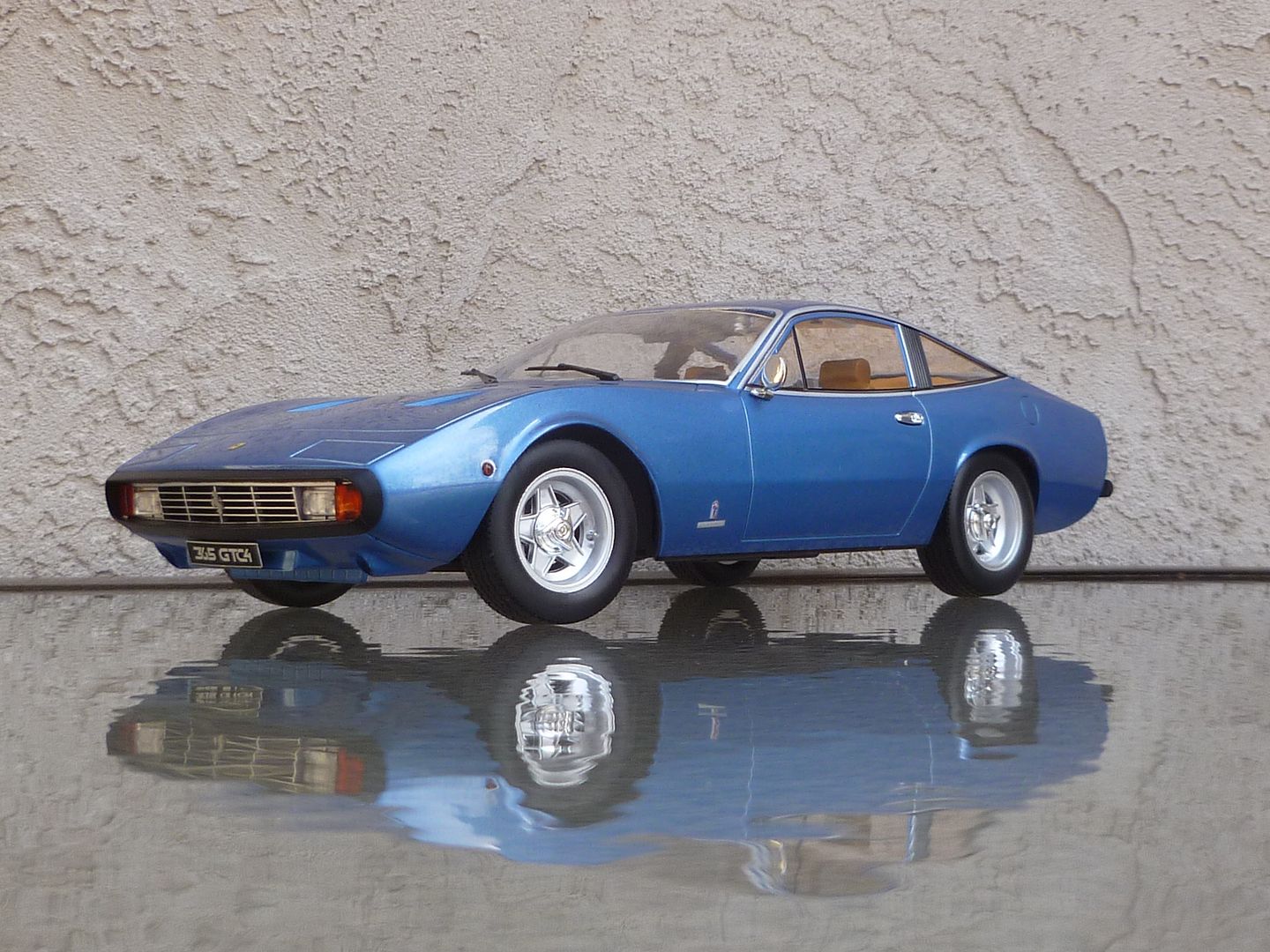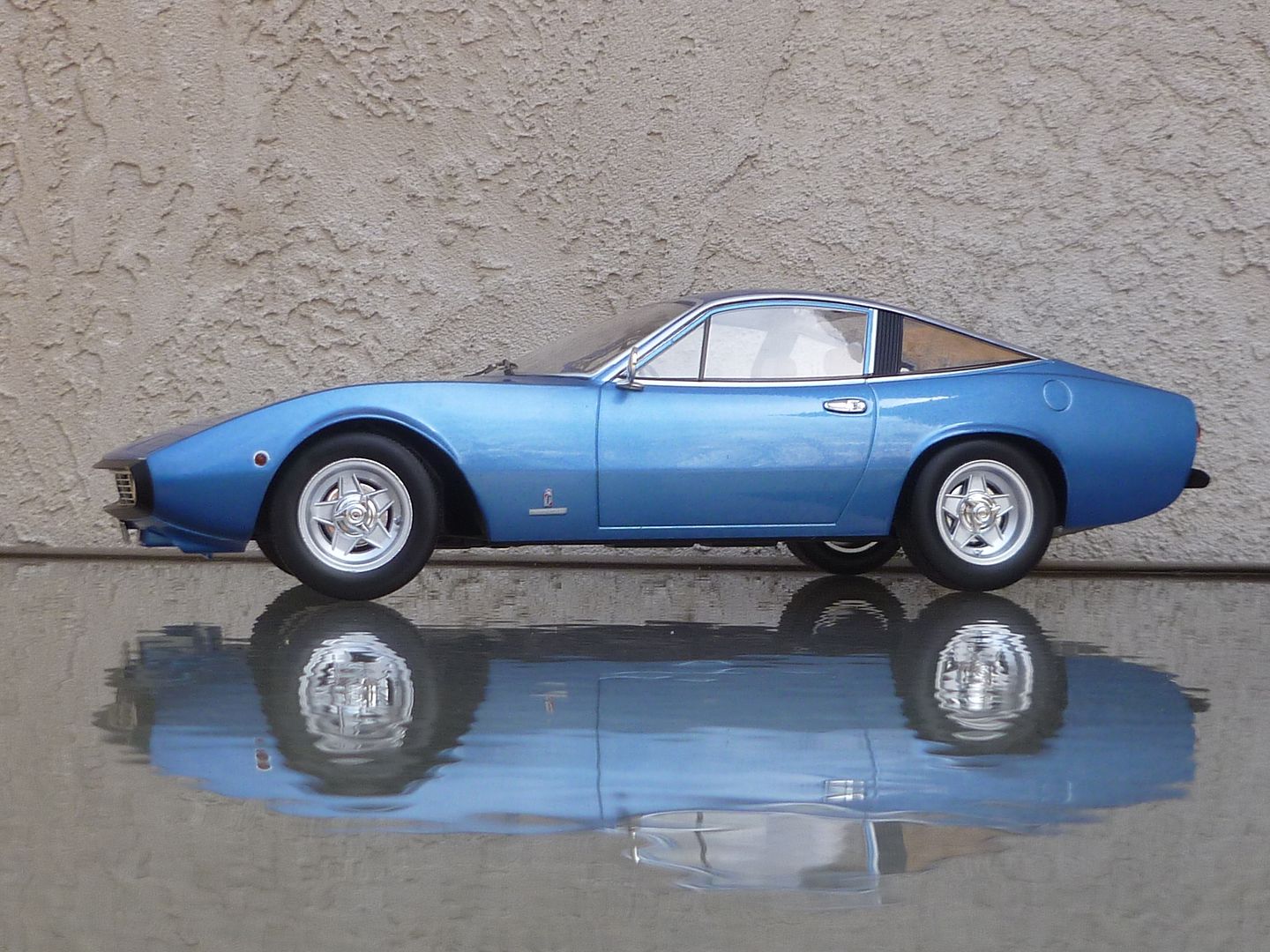 With Kyosho's Daytona Coupe...