I've built these little photo sets that you can use 4 X 6 pictures of your own, or post cards, or even the right size pictures from magazines as backgrounds. One side is sprayed with gray primer spray paint to simulate pavement and the other coted with scale gravel for the HO train layouts to simulate open fields.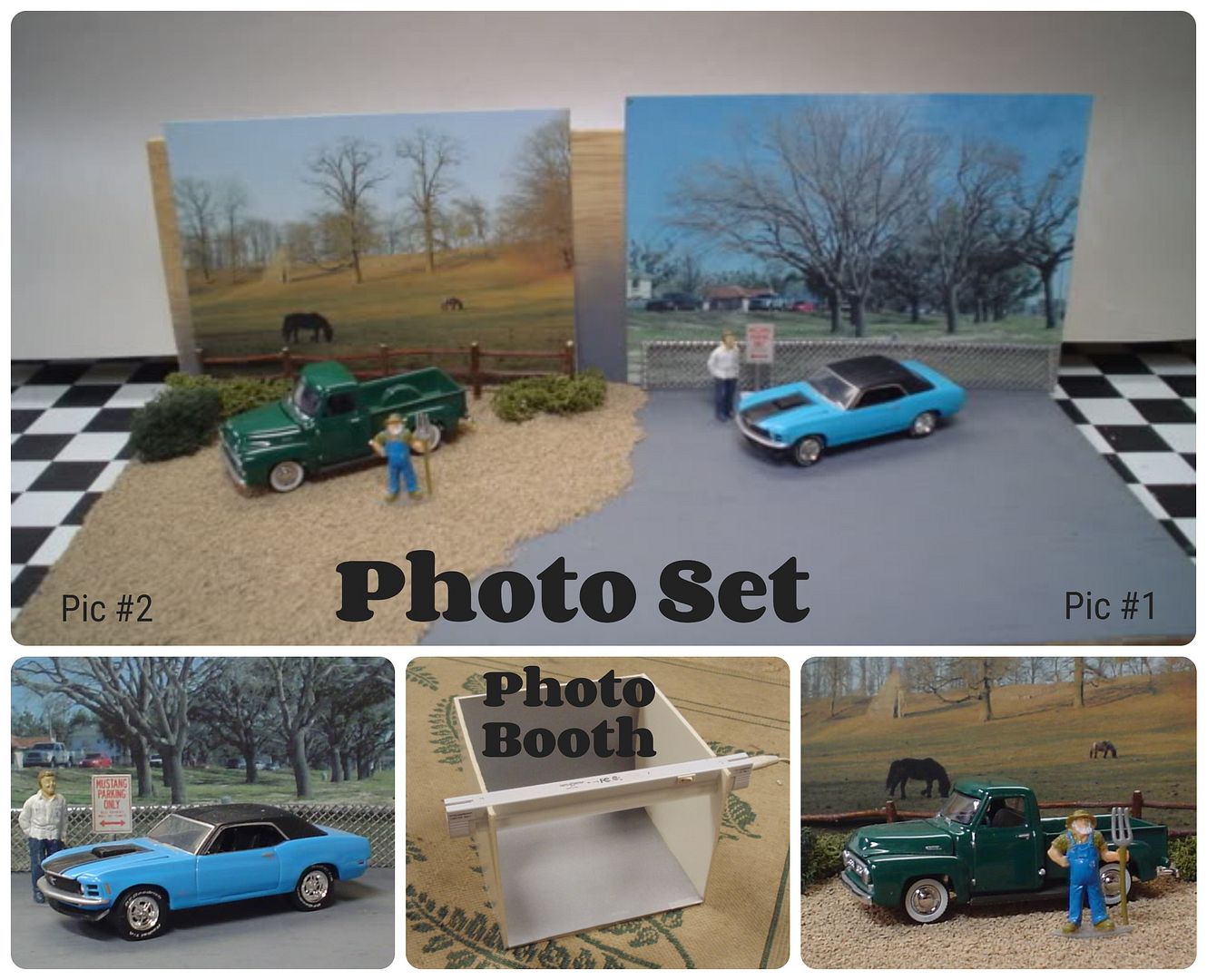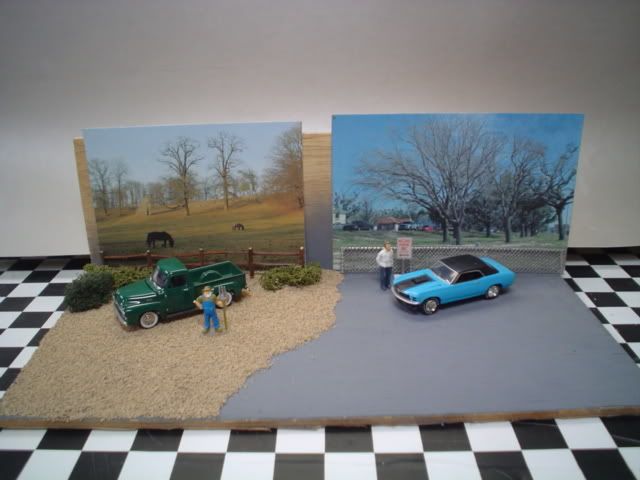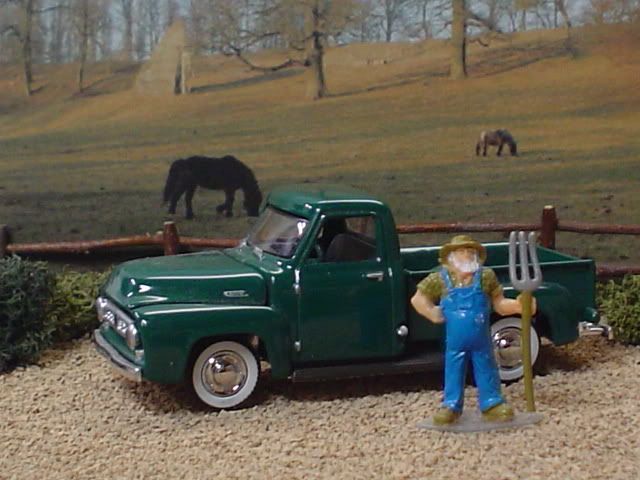 This is a photo booth constructed of 1/4 inch foam board for photographing just the cars with no background. It has a piece of metallic colored poster board curved from the bottom up the back side to eliminate any seams in the photo. This one is equipped with an under cabined florescent light.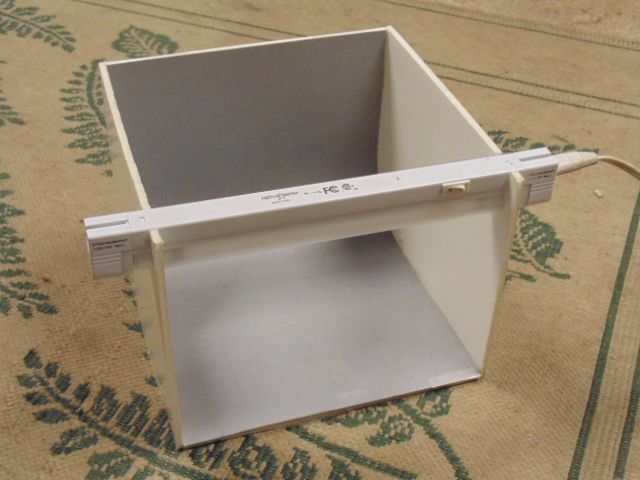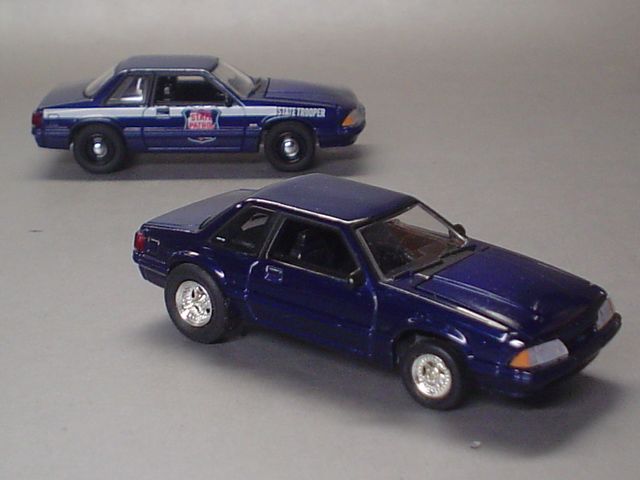 Choosing one of two different kinds of lighting makes a world of difference in the photos.