For some reason I thought I posted pics of my first ever custom model here... I was pretty busy this summer and the 930 project got pushed back quite a bit. FYI, I started working on it in April/May, I finished it sometime in October. The goal was to replace the horrendous balloon tires for something that was both period correct and great looking. In a word or 2, BBS RS.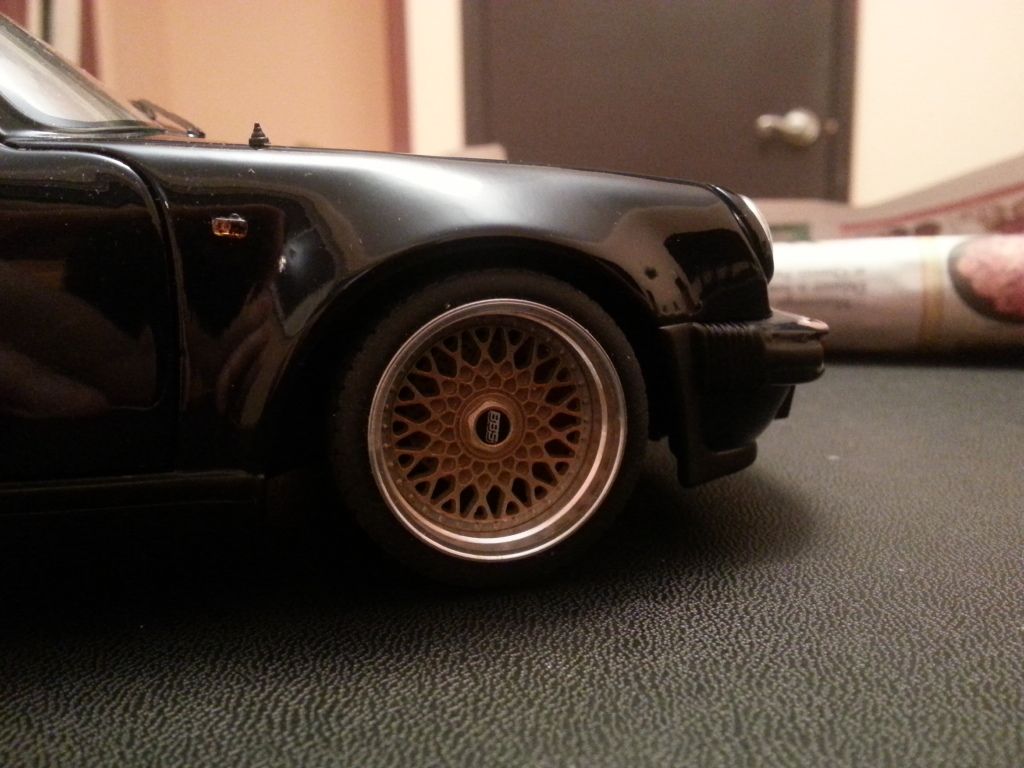 If you need a reason: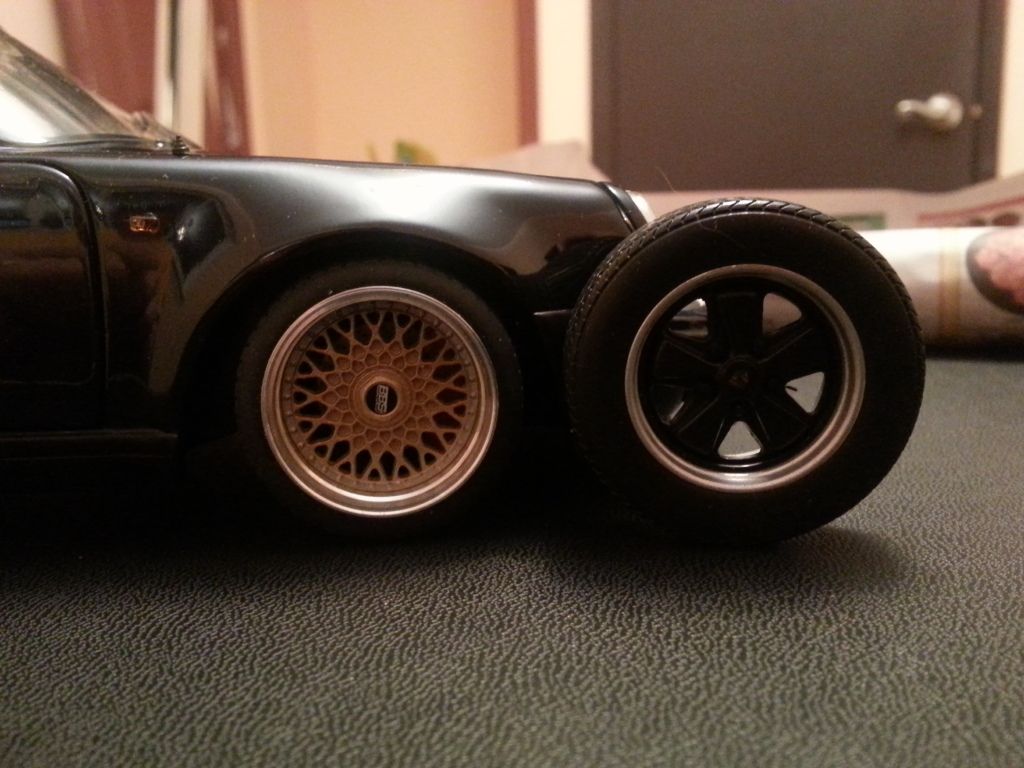 Unfortunately, the sun was hiding all day long when I tried to shoot the model and working with no natural light isn't the best thing. Anyway, I did snap a few pictures of the beast. I will get some better ones once the my other plans work out - more on this later.
Basically all I changed on the model was the wheels and the brake rotors. For the rotors I used 16mm Uli Nowak photoetched discs all around (thanks Davide!). I kept the original calipers, just painted them red. The suspension was lowered as well. The wheels do turn and steer and so are the brake rotors - this was no easy task. The lower control arms needed to be sanded down a good 4-5mm otherwise the car would rest on them (or lay frame in modern terms) rather then the front wheels. There was also alot of cutting involved in the front to accommodate the fatter tires - they only steer a few degrees, as alot more cutting and modification was required for more steering action. I have reused the hubs from the original wheels and glued them to the inner center of the BBS. At all 4 corners I had to do some "precision grinding" so that the new wheels do not stick out from the wheel wells when looking from above, they actually sit almost flush if not a little tucked in for that perfect stance.
Anyway, let me know if anybody has any questions.
From this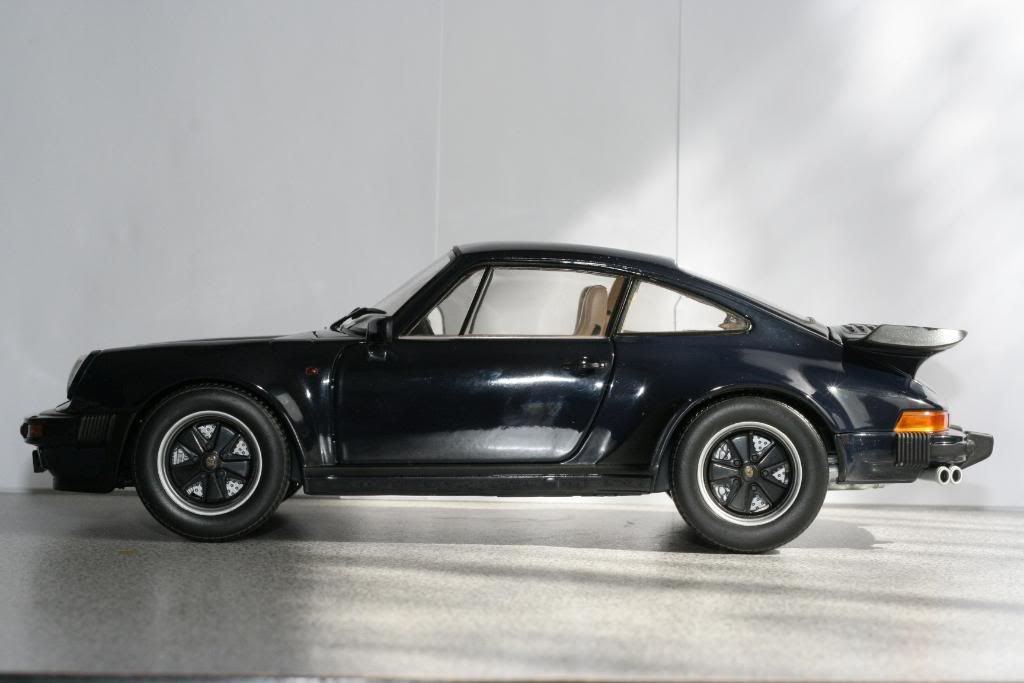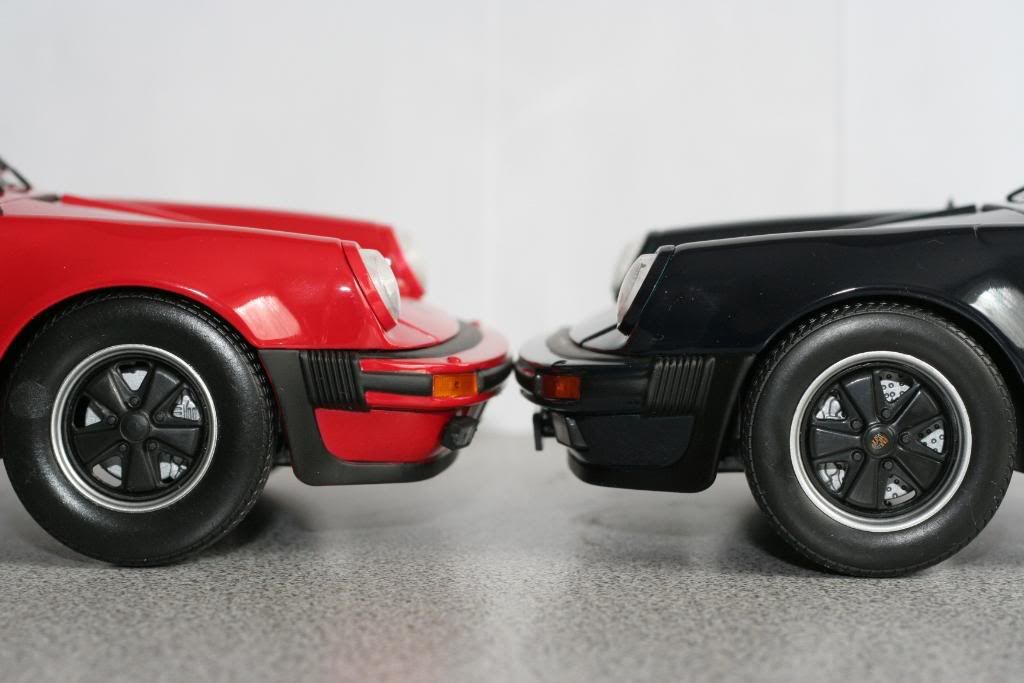 End result: