Hey guys, Dennis here. I think many would agree that the Ikea Bertby display was practically made for 1:18 die-cast but was unfortunately discontinued for safety reasons (I think). I had never really intended to buy it when it was readily available, although I loved the seamless floating look and how organized the cars looked facing the same direction at side profile, but hated the fact that you had to mount it on the wall. But of course we all want what we can't have and so, after it was discontinued I turned to Kijiji.
It was definitely a challenge to source them. As I type this now there are none available for sale, just a helpless want add. I was very fortunate to stumble across one Kijiji back in late 2012 where a extremely nice lady was selling five birch units for $100 a piece so I fired off an email wanting all five but unfortunately someone had already called for three so I scoped up the last two. The first problem was that they were located in Mississauga and as I live in London I had to arrange a trip out on a weekend and had to have her hold them for me. I wasn't getting my hopes up and kept my expectations low because as this was a hot item so I knew she was being bombarded with interest.
The weekend rolls around and before I leave for Mississauga she tells me that the first guy backed out and all five were mine if I wanted them! Of course I said yes immediately and thank dad to lend me his van. Initially since I thought I was only getting two I was going to take my car. When I arrived to her house I realized that my car wouldn't be able to fit two anyway. She told me that many people were inquiring for all five as well and she even got offers during the week that they would come pick them up immediately but like I said, she was extremely kind and trusted me that I would not back out.
Sorry for the longwinded post. If you read all that I give you 1,000 internet points, redeemable nowhere because they're fictional.
Here they are loaded in the van back in 2012. They sat in my parent's basement since.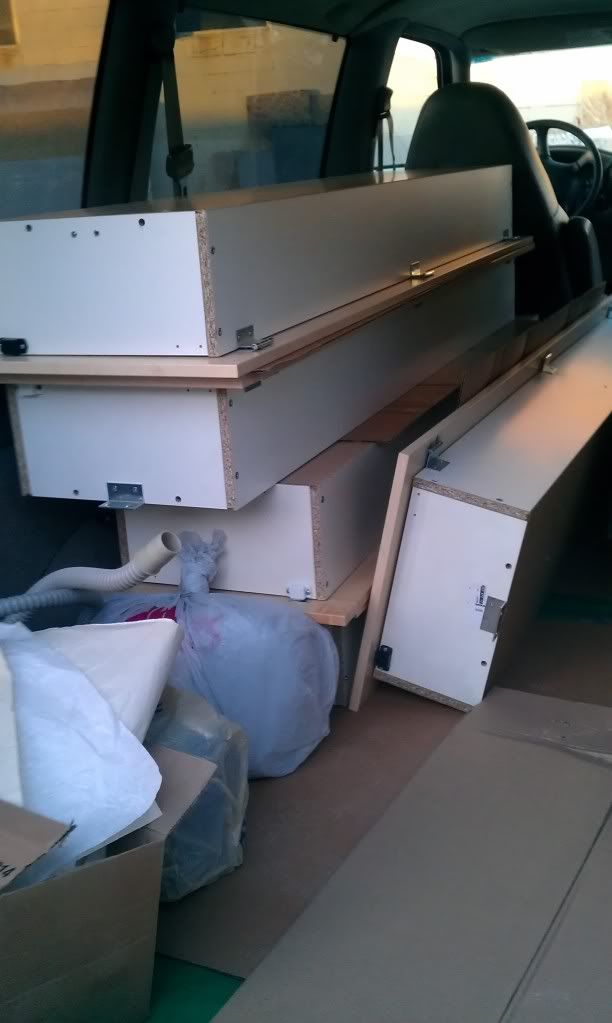 Now that I've moved into my own place I have found a permanent place to display them in my living room. At first I wasn't 100% on putting them in my living room to keep it more neutral, my other idea was to put them in my office, but I feel this would be the best location to share with people until I get married and she makes me move it.
Sorry pictures suck..blame HTC and incandescent light bulbs. I should also point out that I'm painting them white. They're currently in my garage being prepped.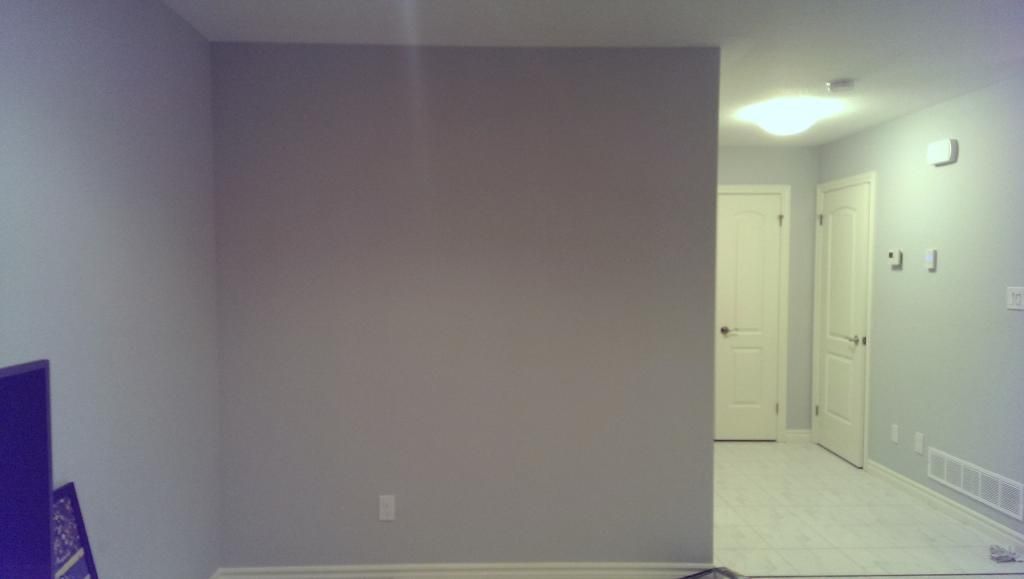 Will provide more updates this weekend. This is my first long weekend where I made sure I had no plans so I can tackle this project..not sure if I'll have time to put them up but we'll see.