Silver Boxster S by Kyosho, Blue Cayman S by Maisto
Love the wheels & overall execution on the Boxster, though if I were buying now, would probably go for the RS60 edition. The Maisto is very nice for the price (under $20) & In my opinion one of their better models....the color is what sold me, as nobody else (Welly & Norev both make the 987 Cayman) does this very nice blue.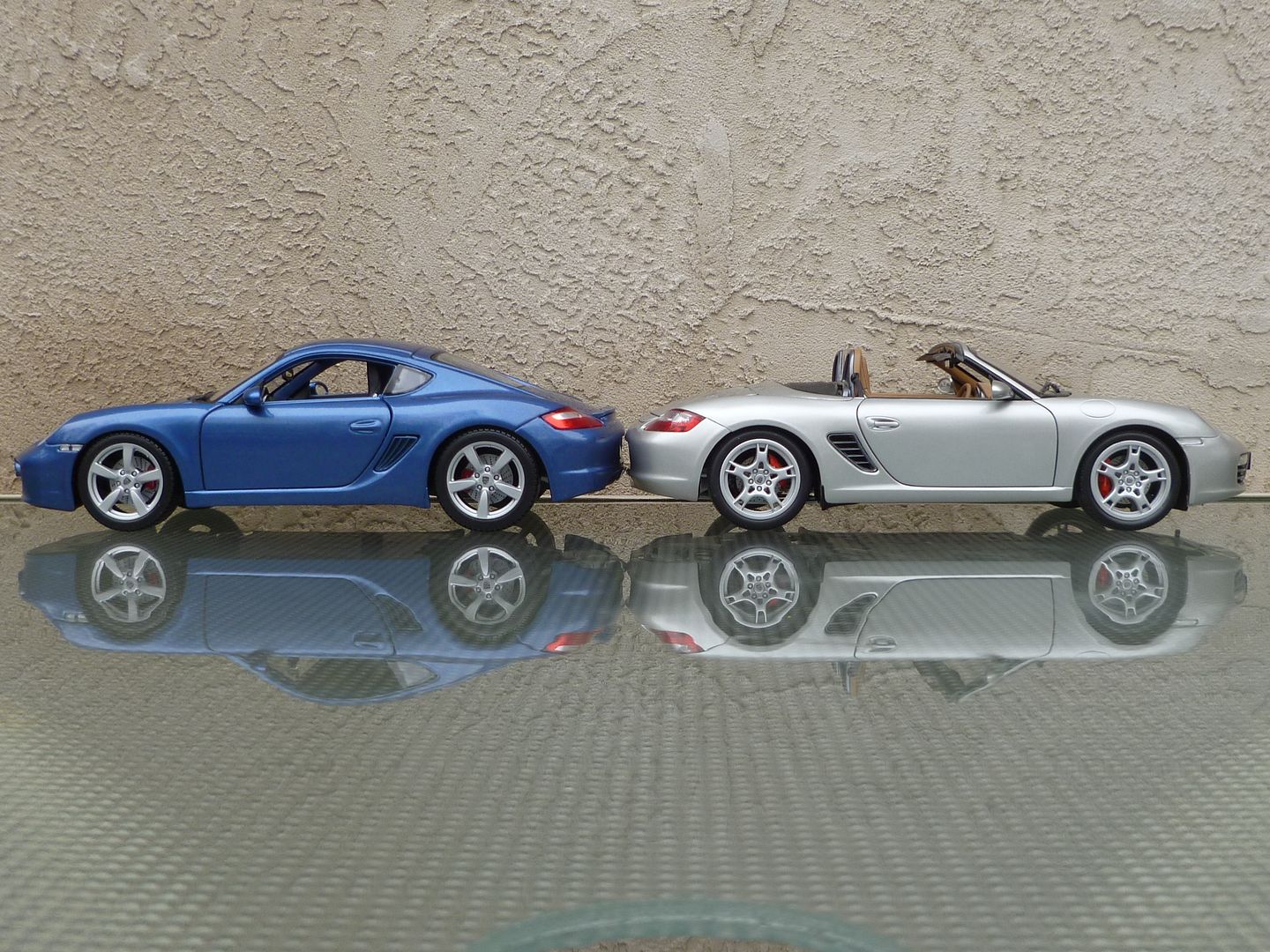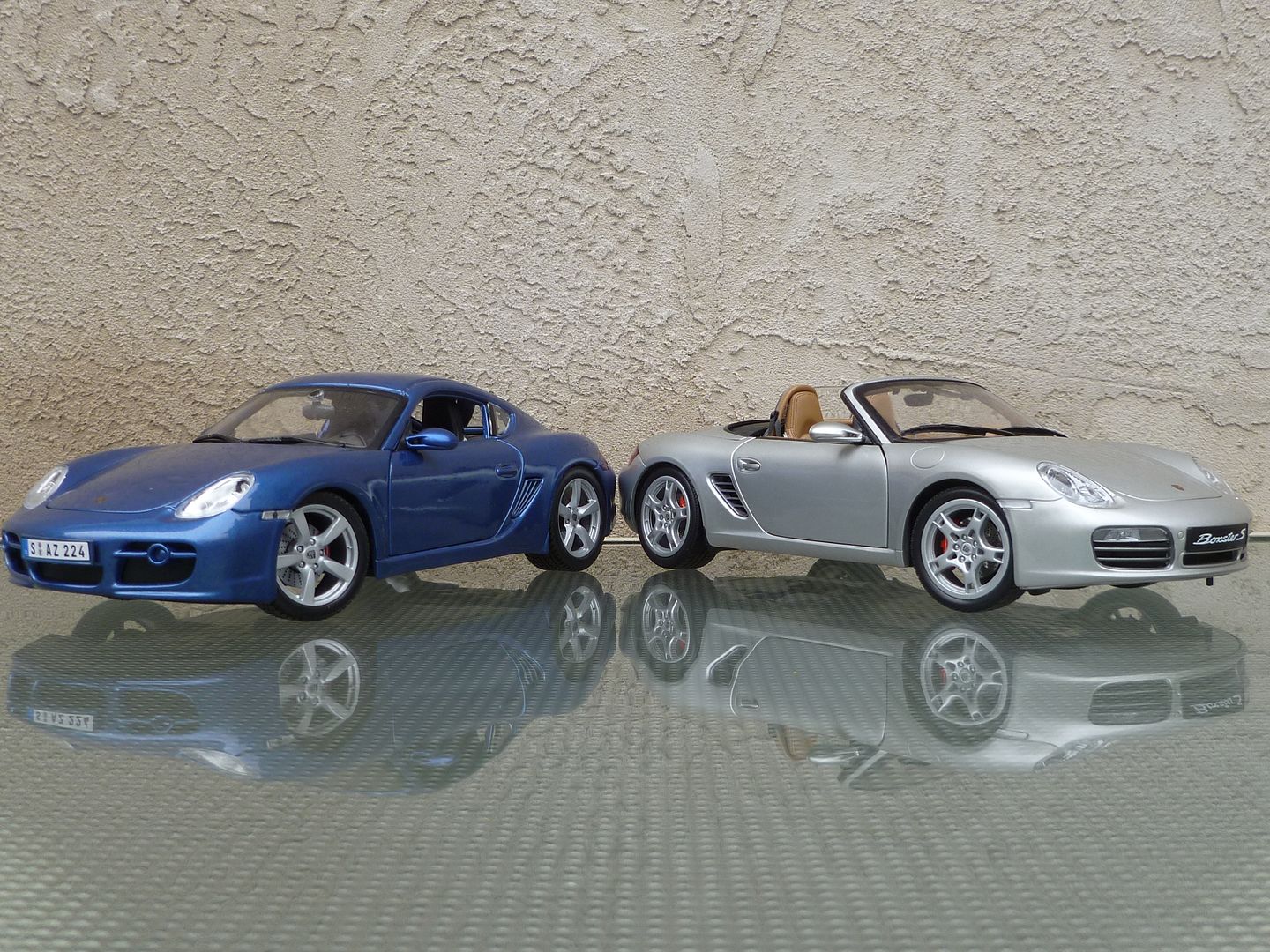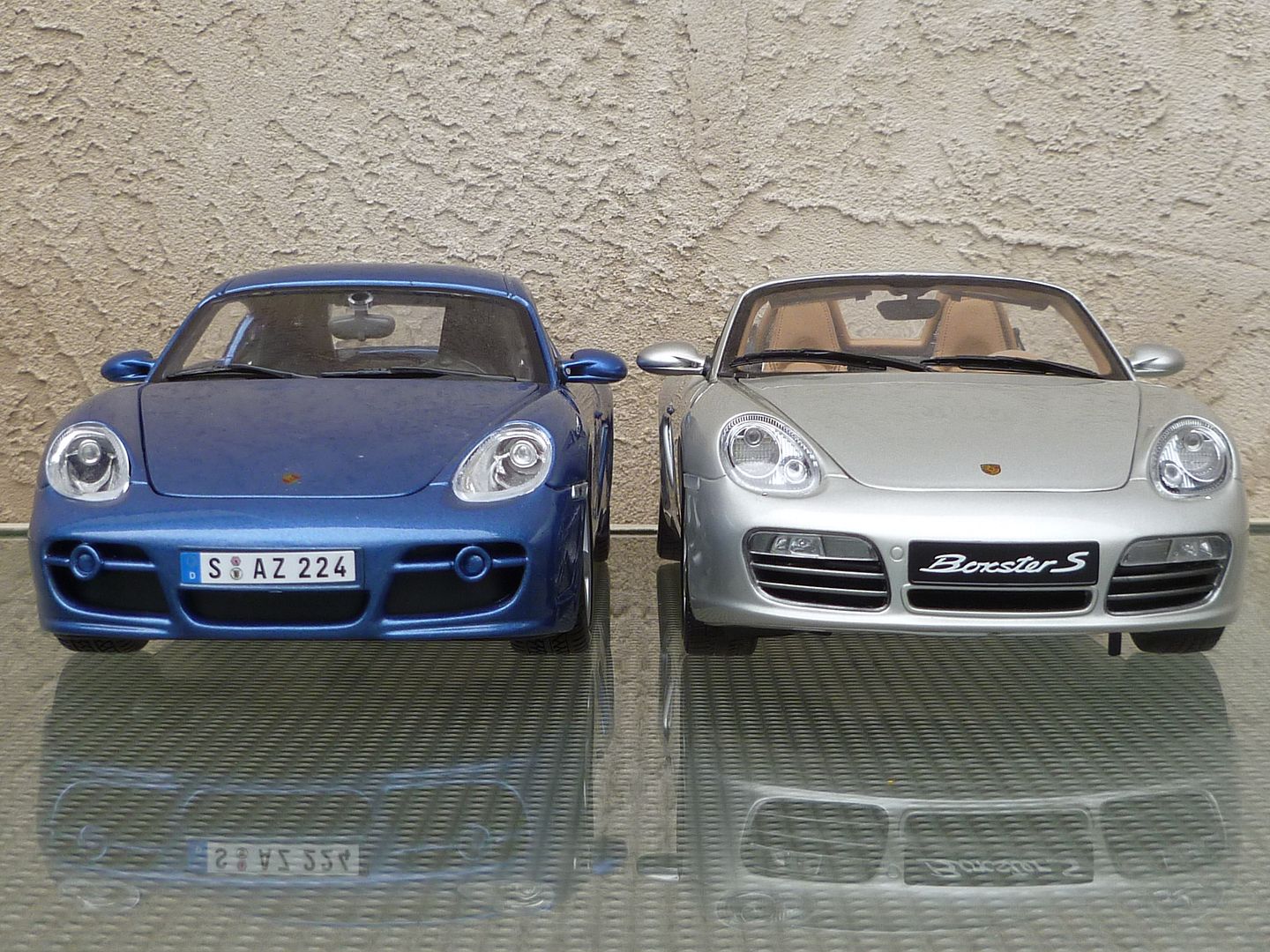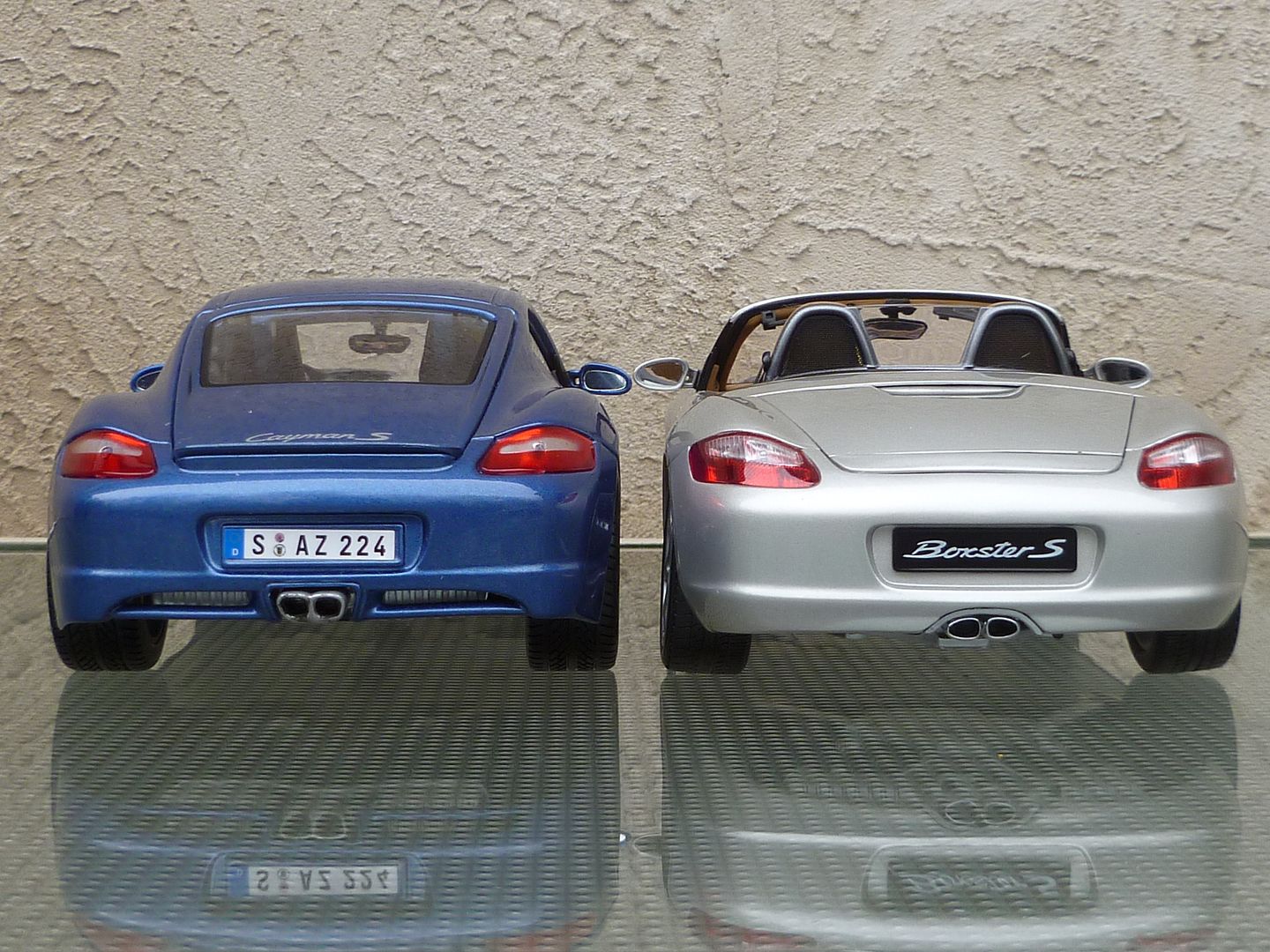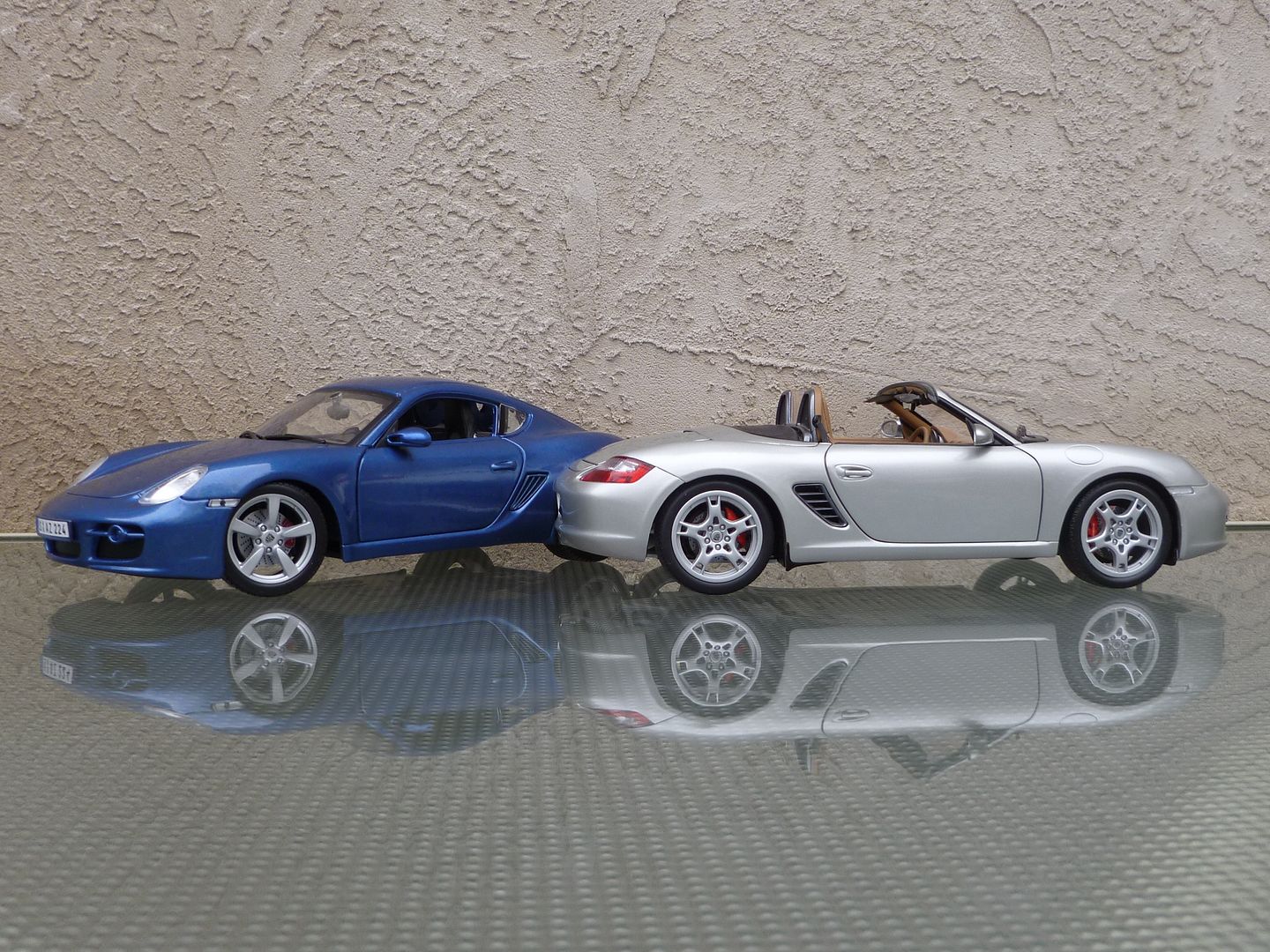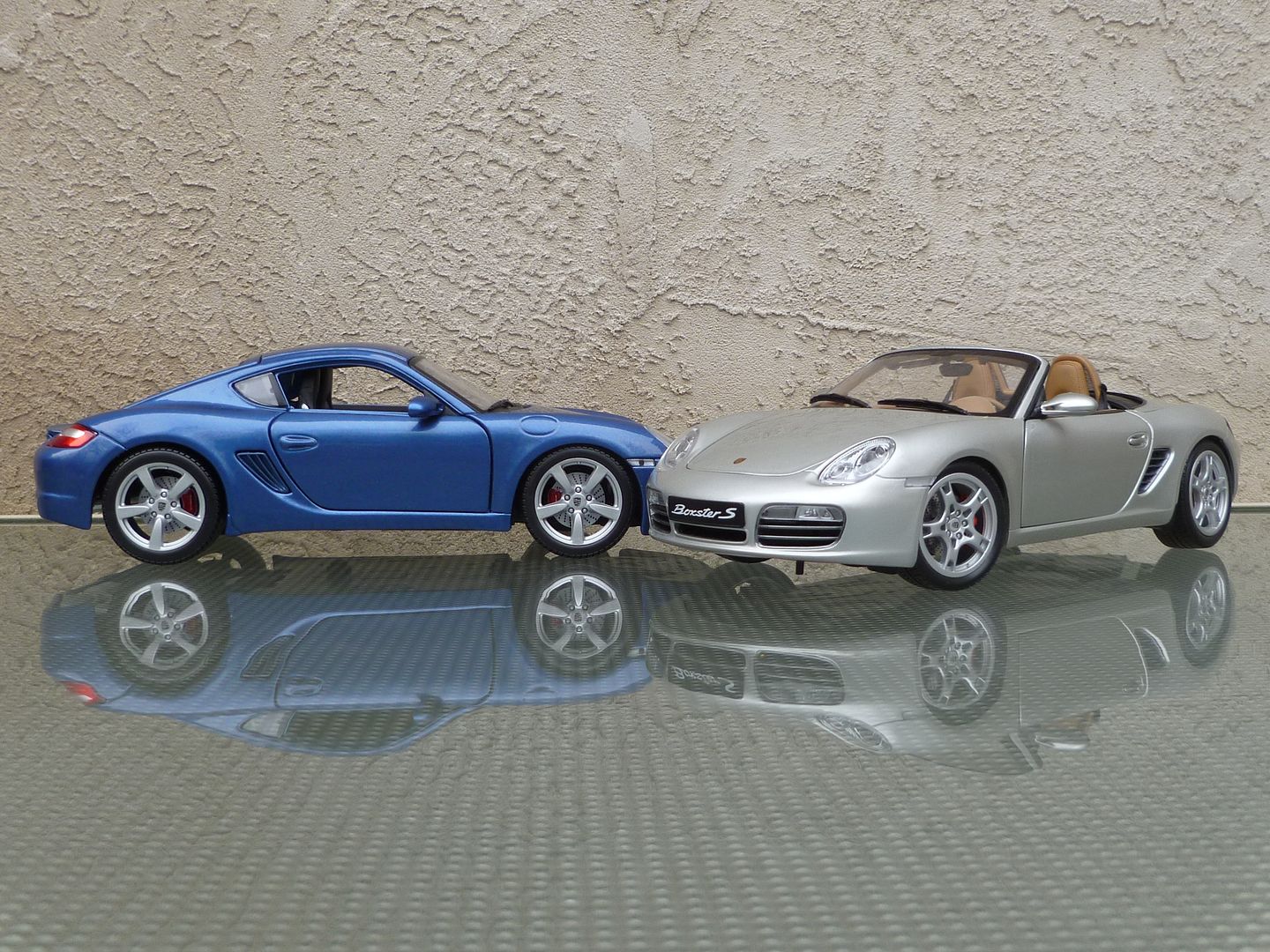 Kyosho 987 Boxster S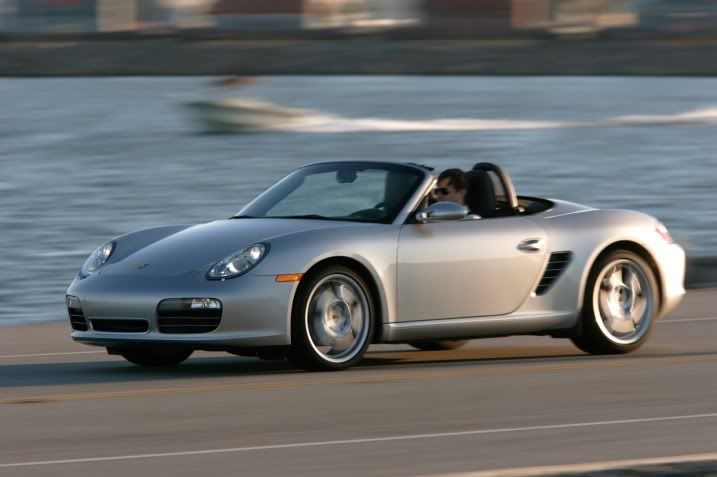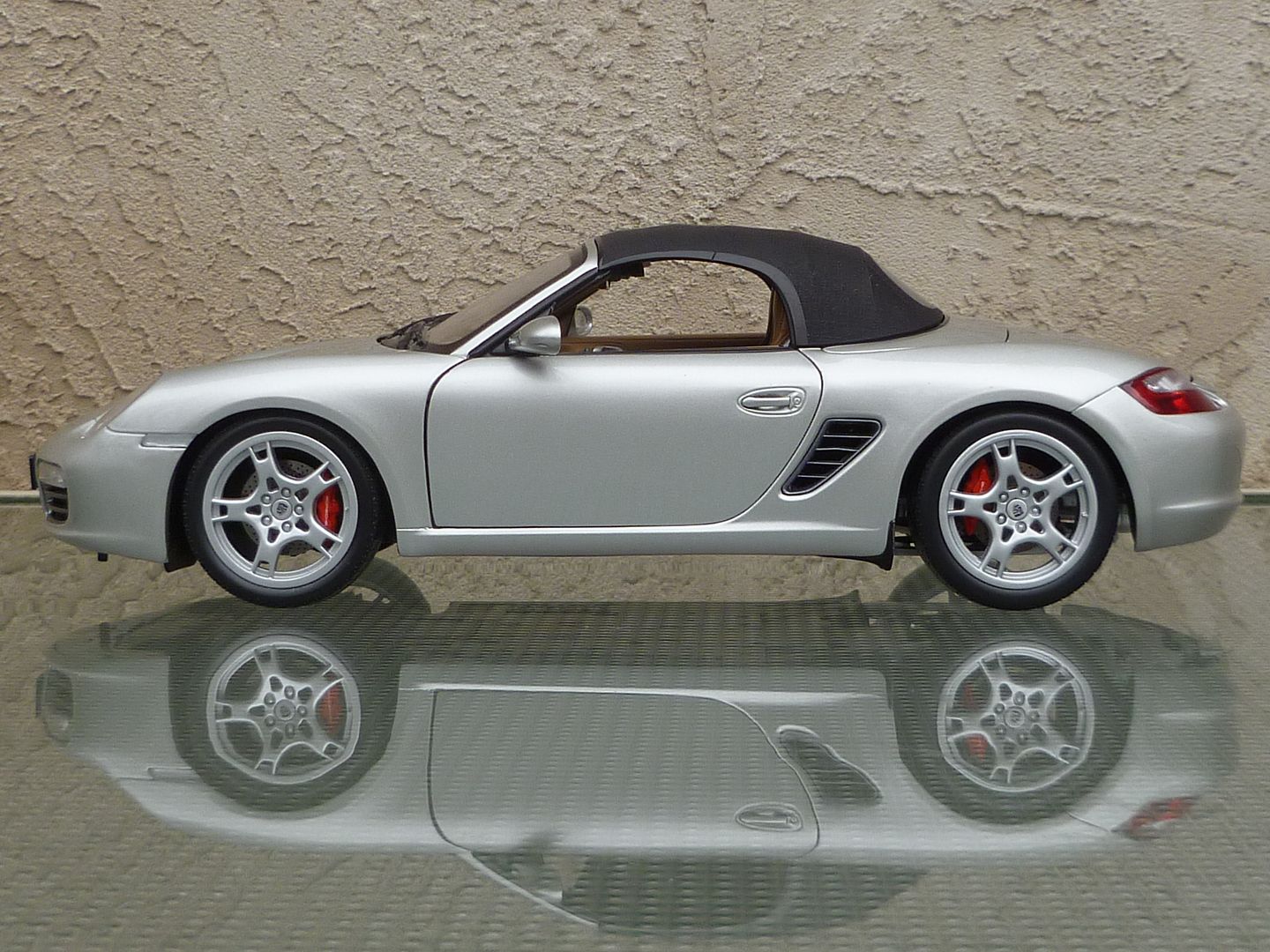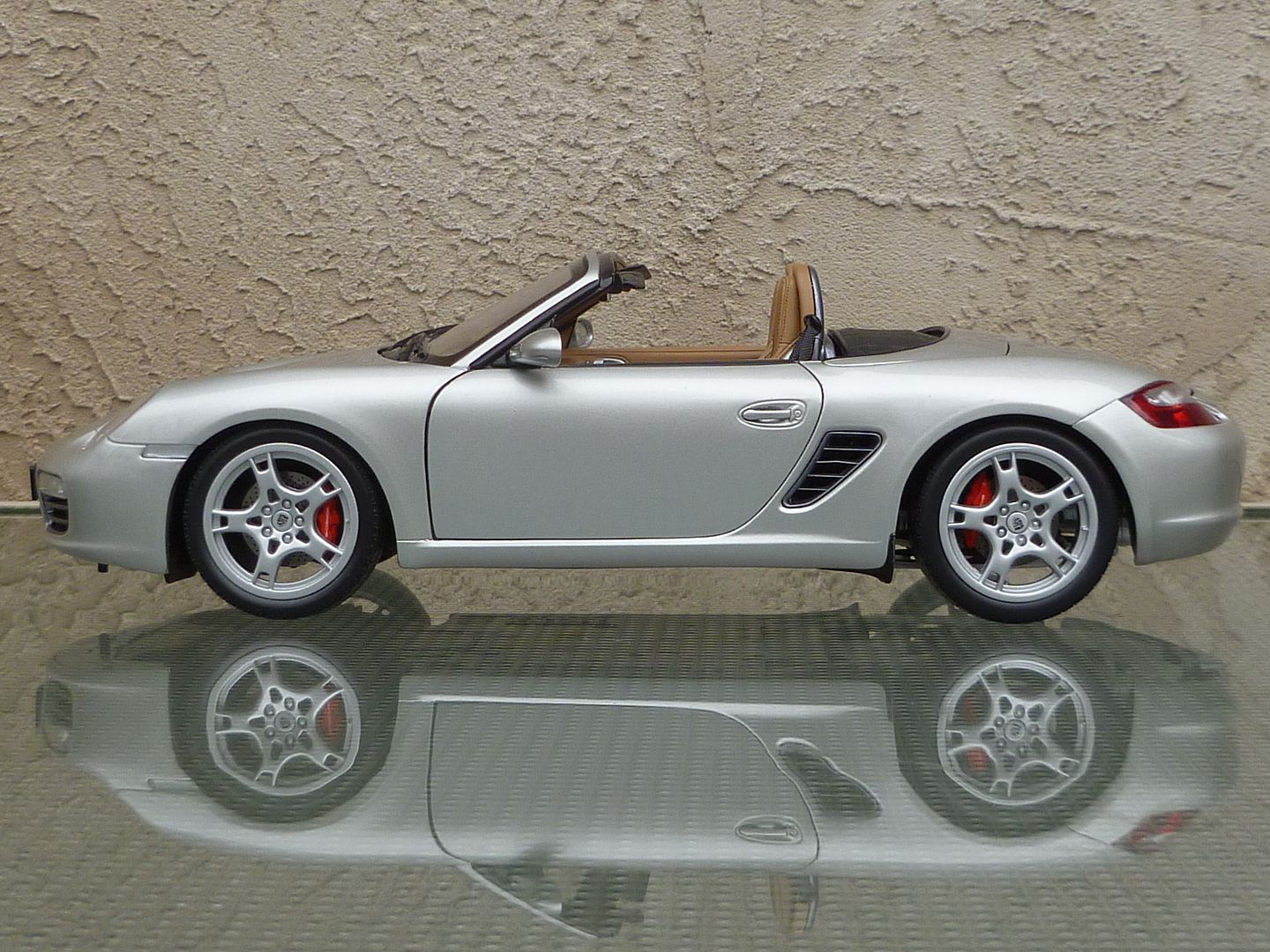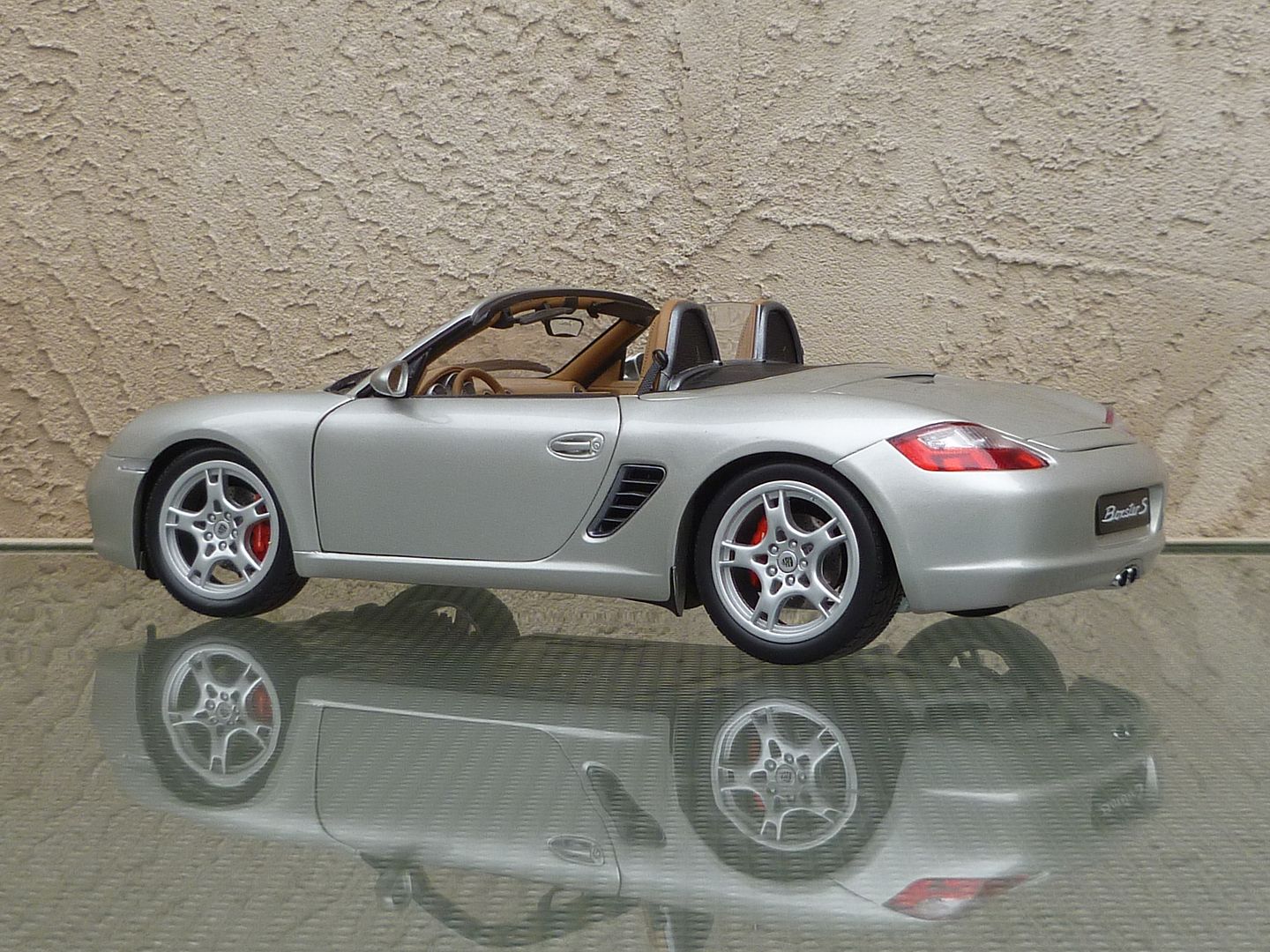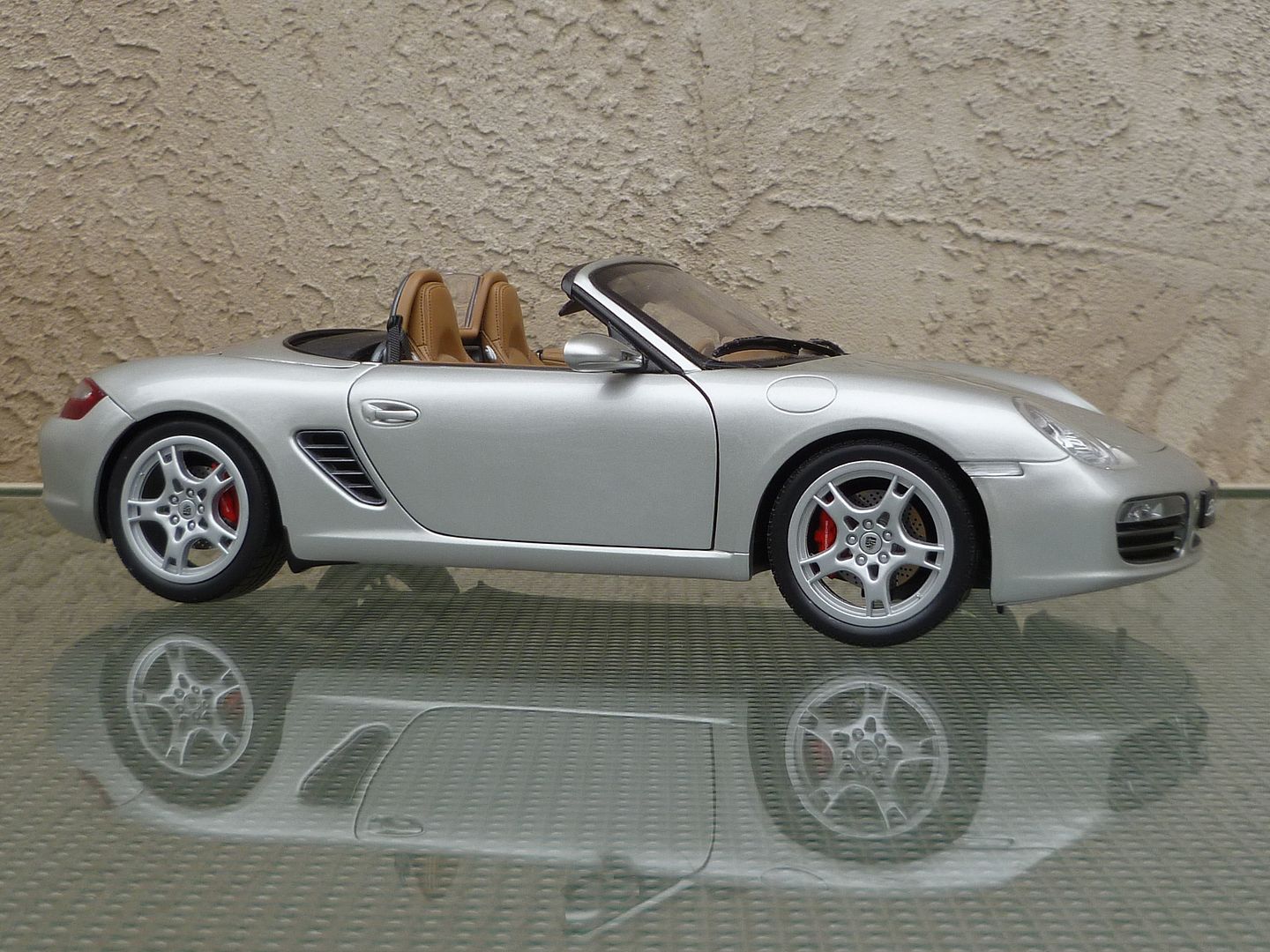 The model comes with the photoetched "Boxster S" script on the back. Mine was peeling when I got it (bought boxless off Ebay). I peeled it off & found a tampo script underneath. Some NPR took care of that & now it's "debadged".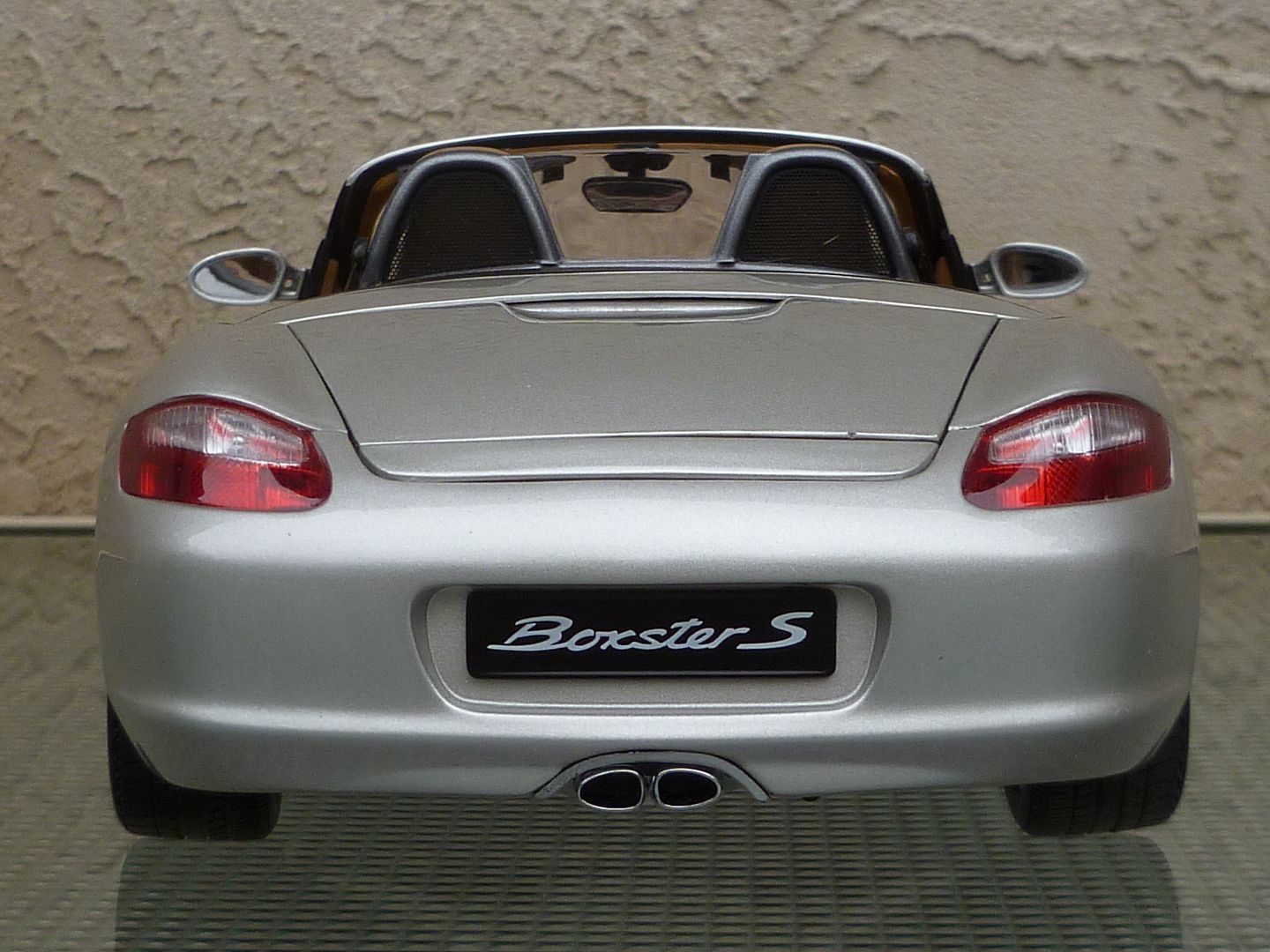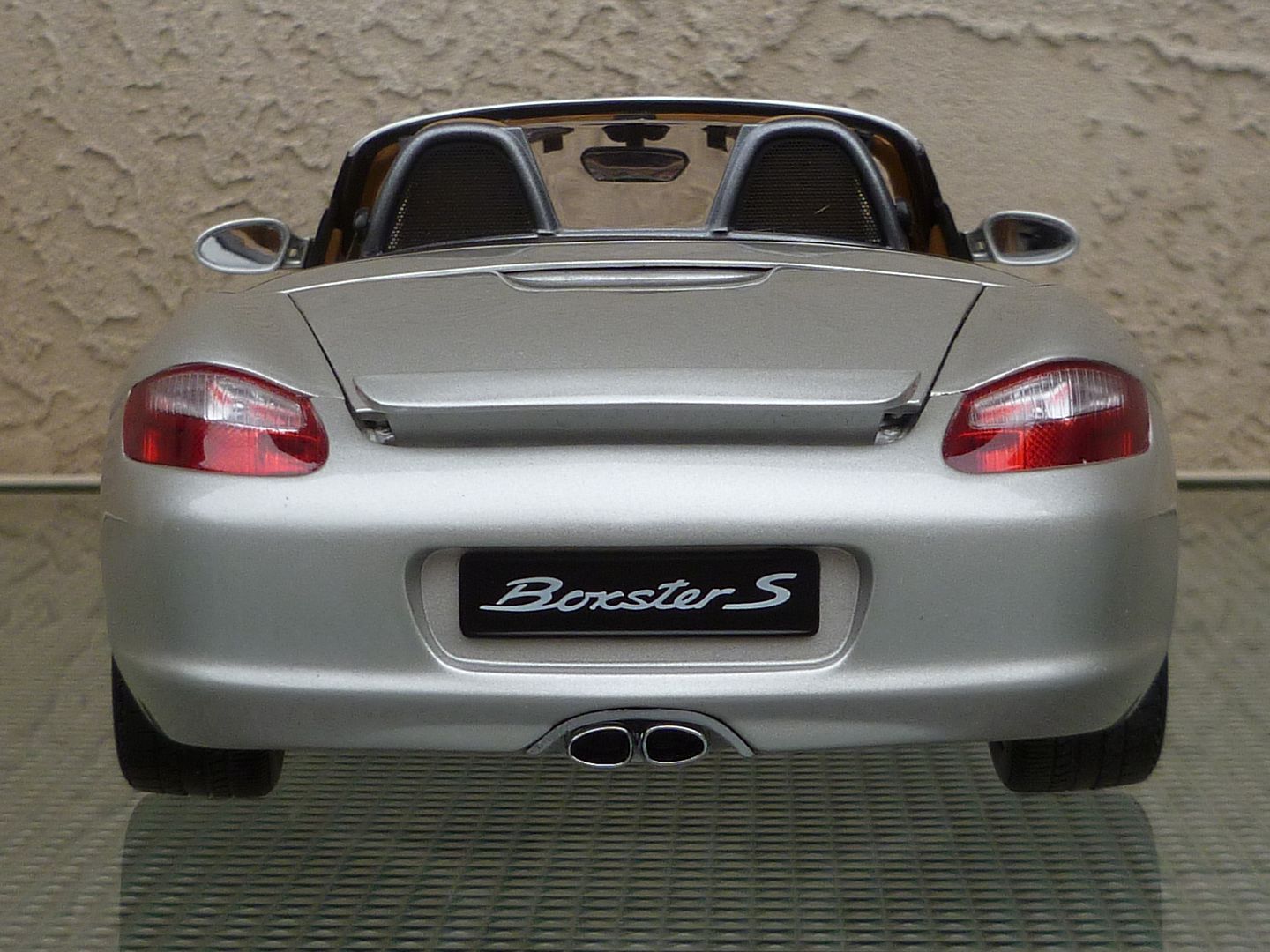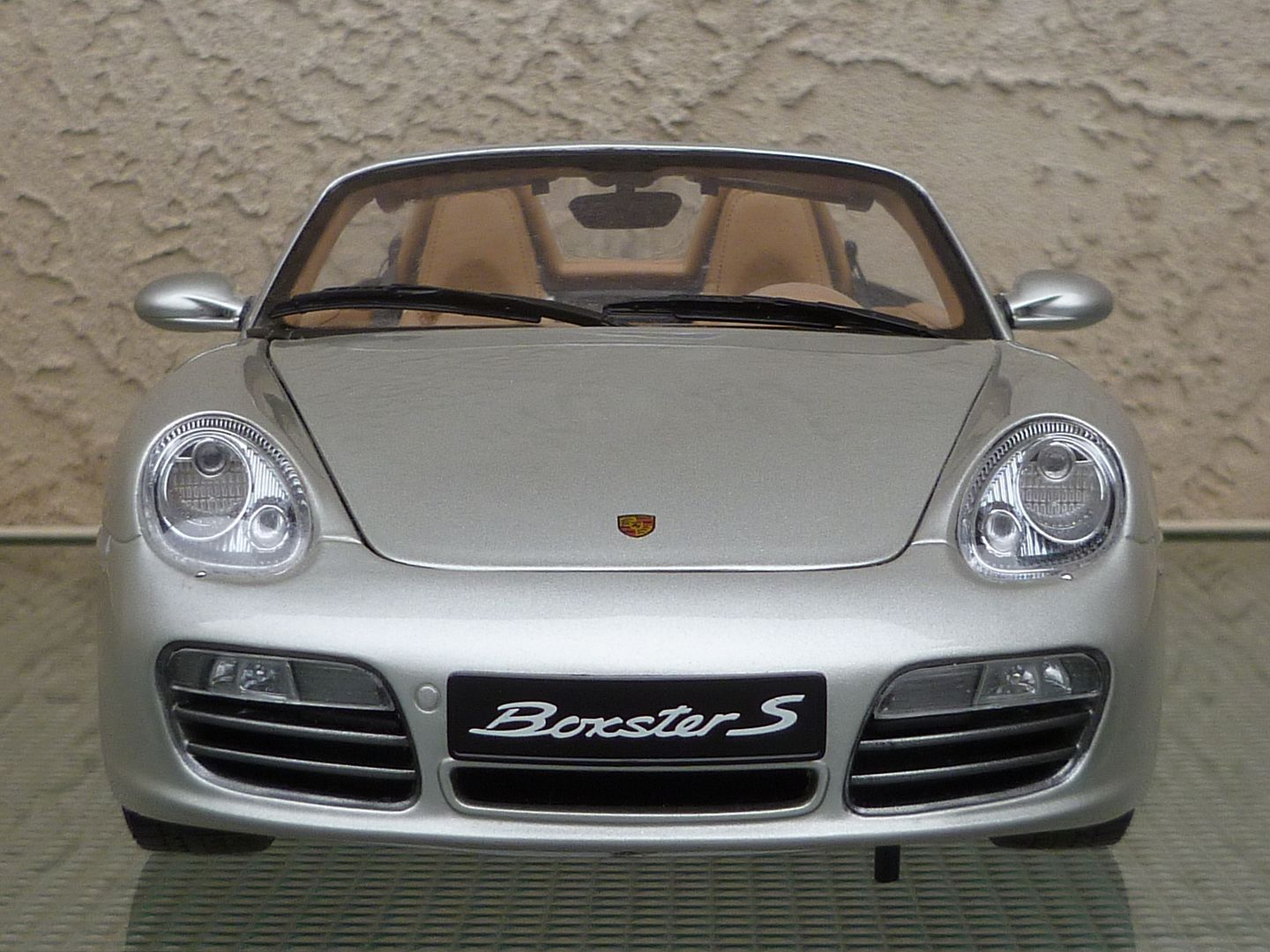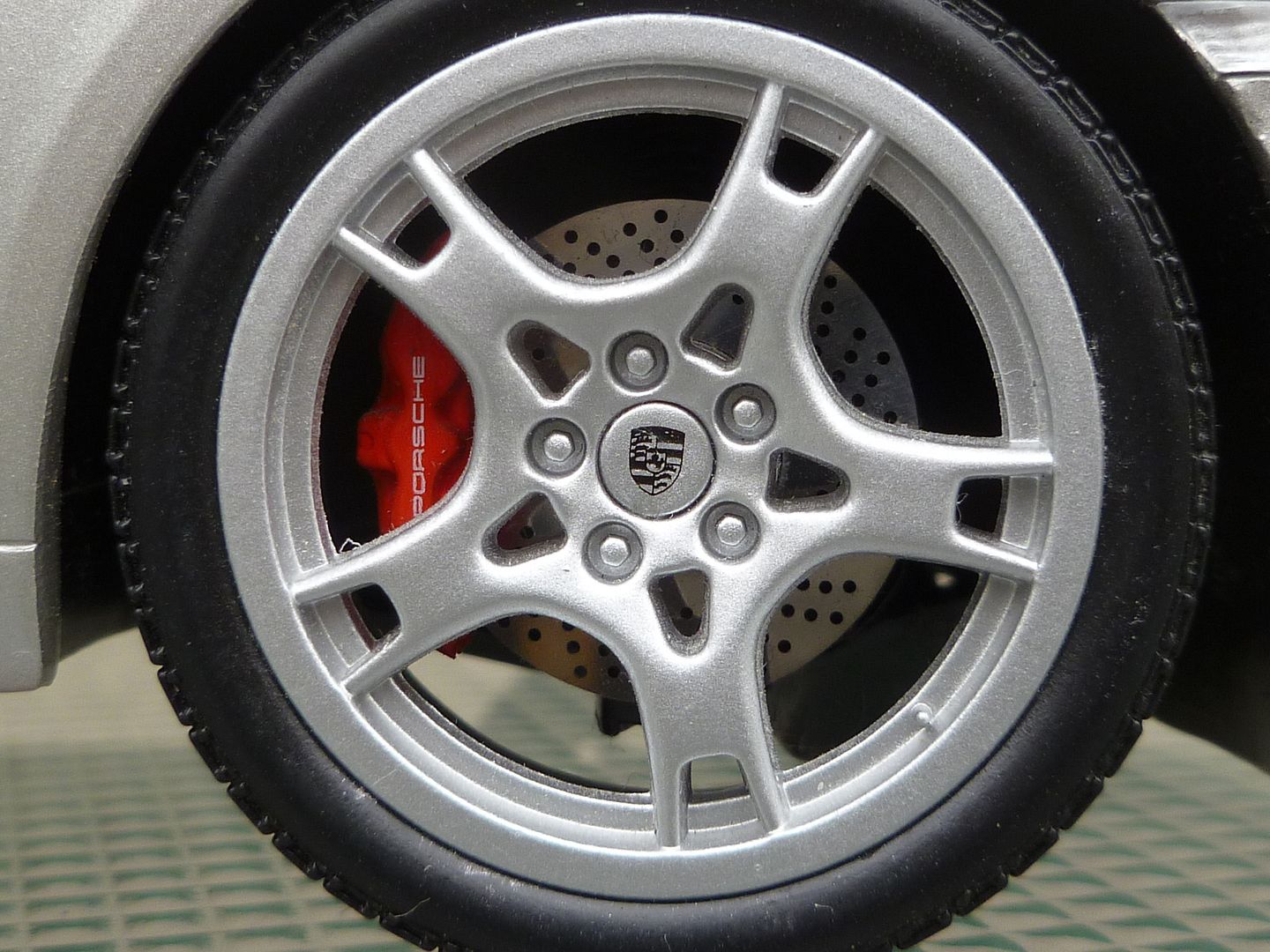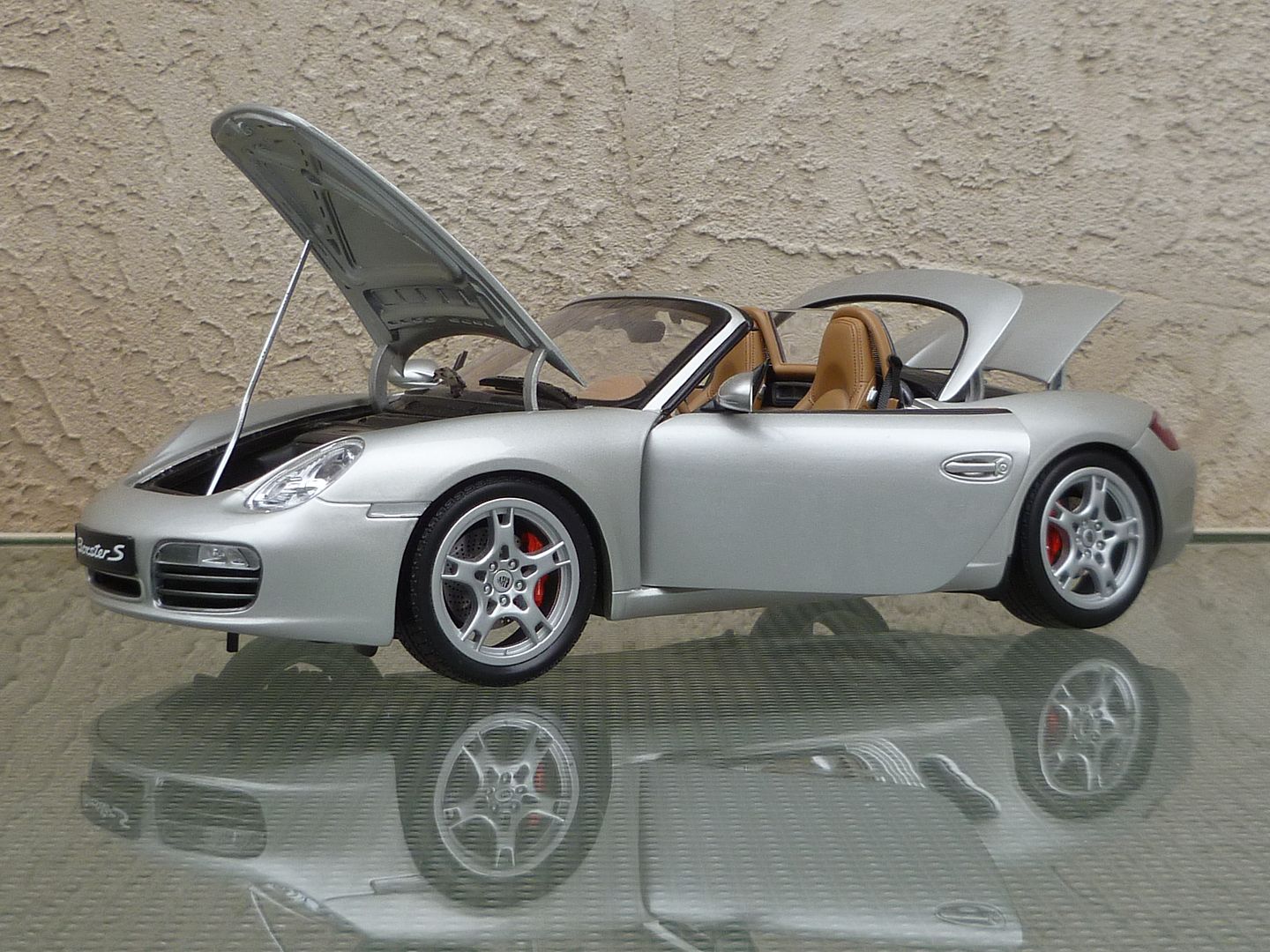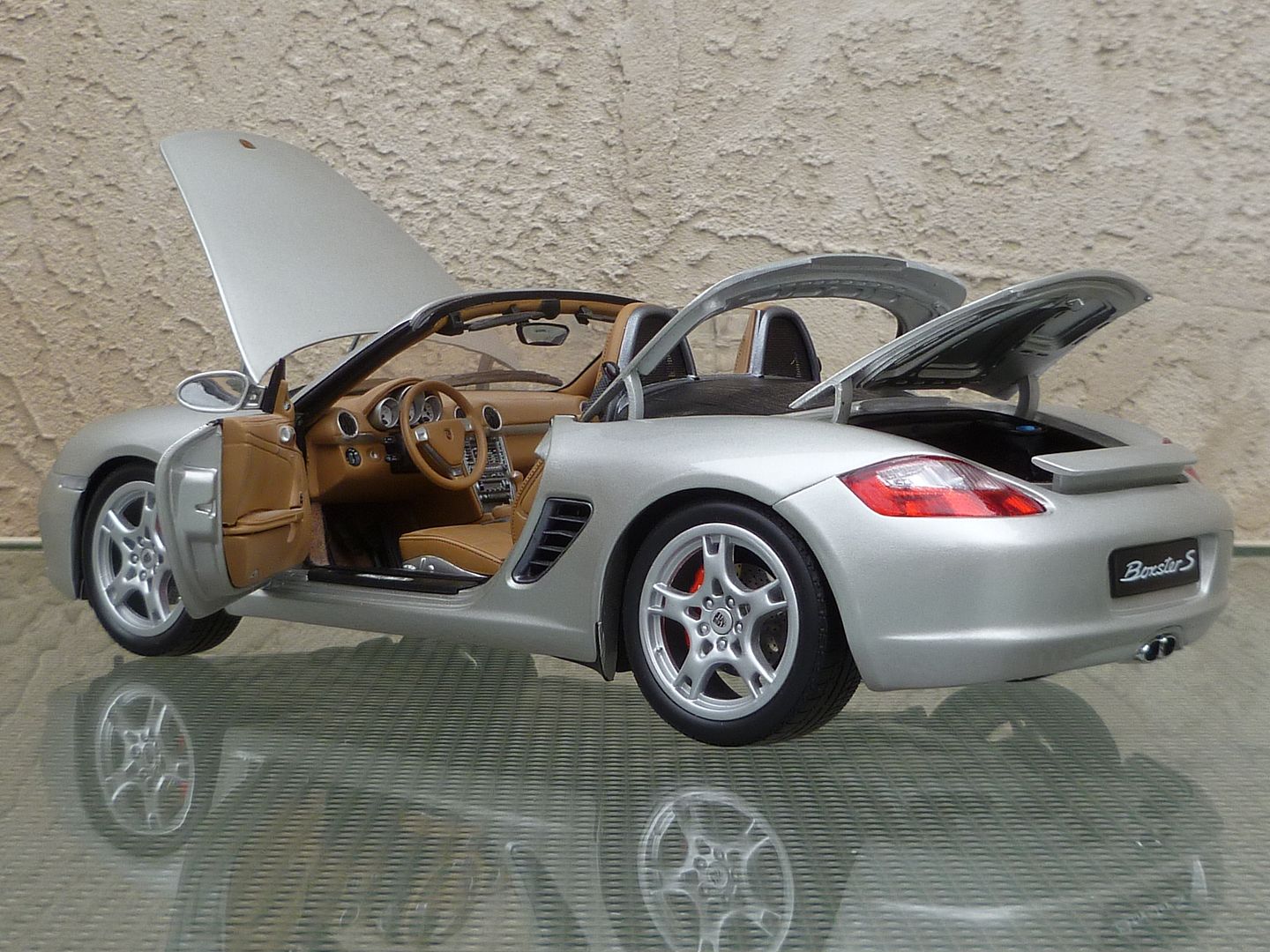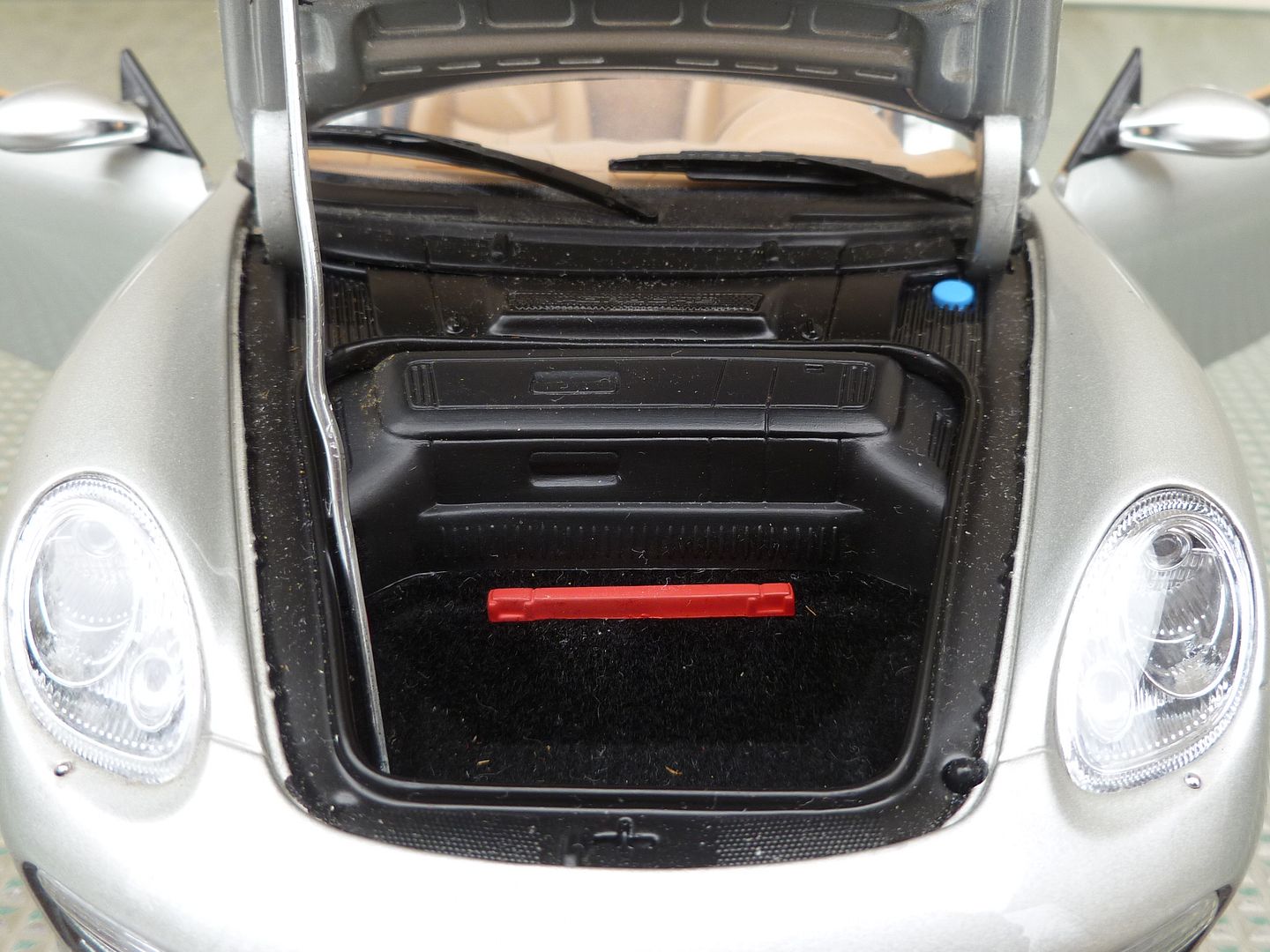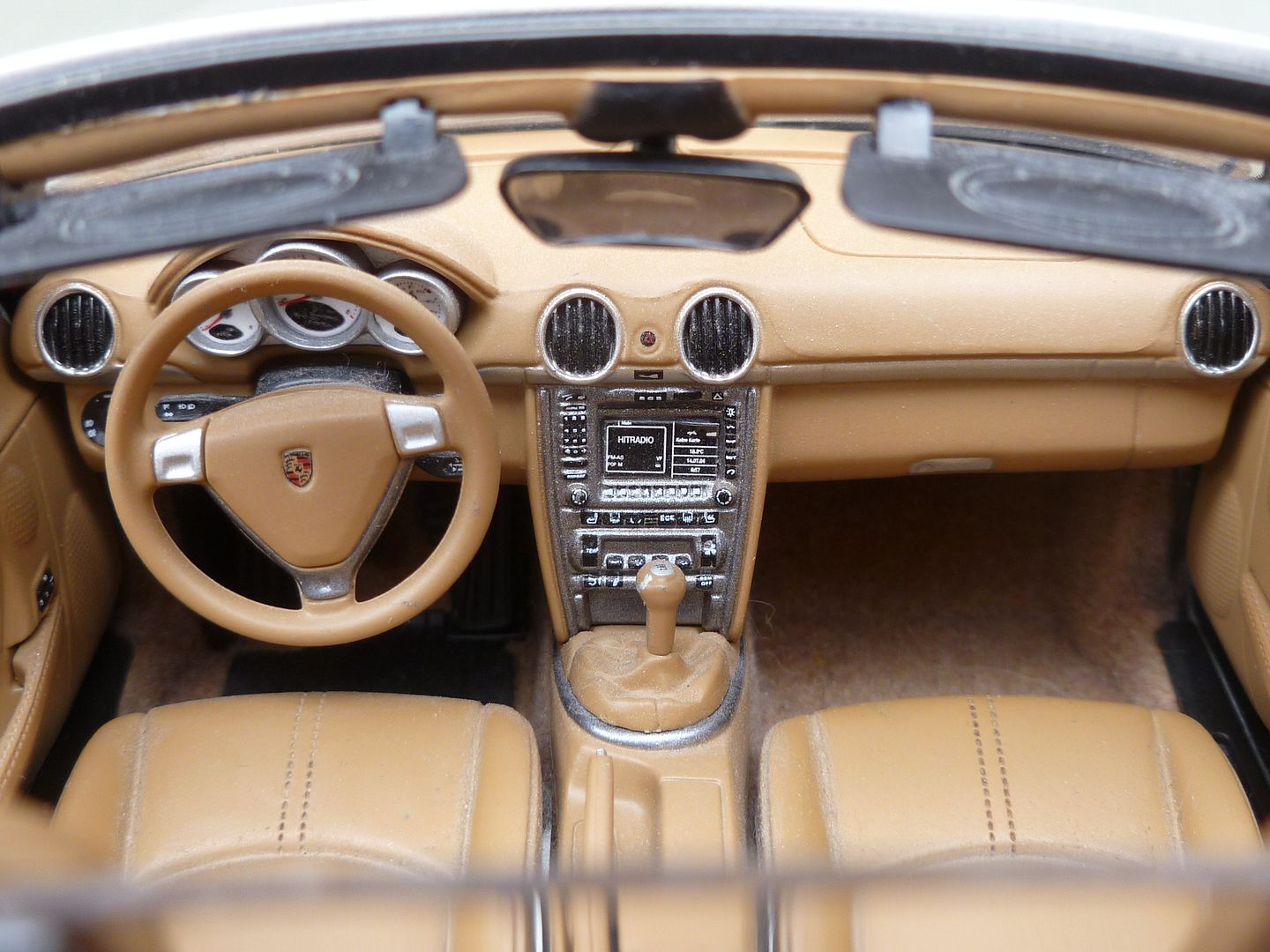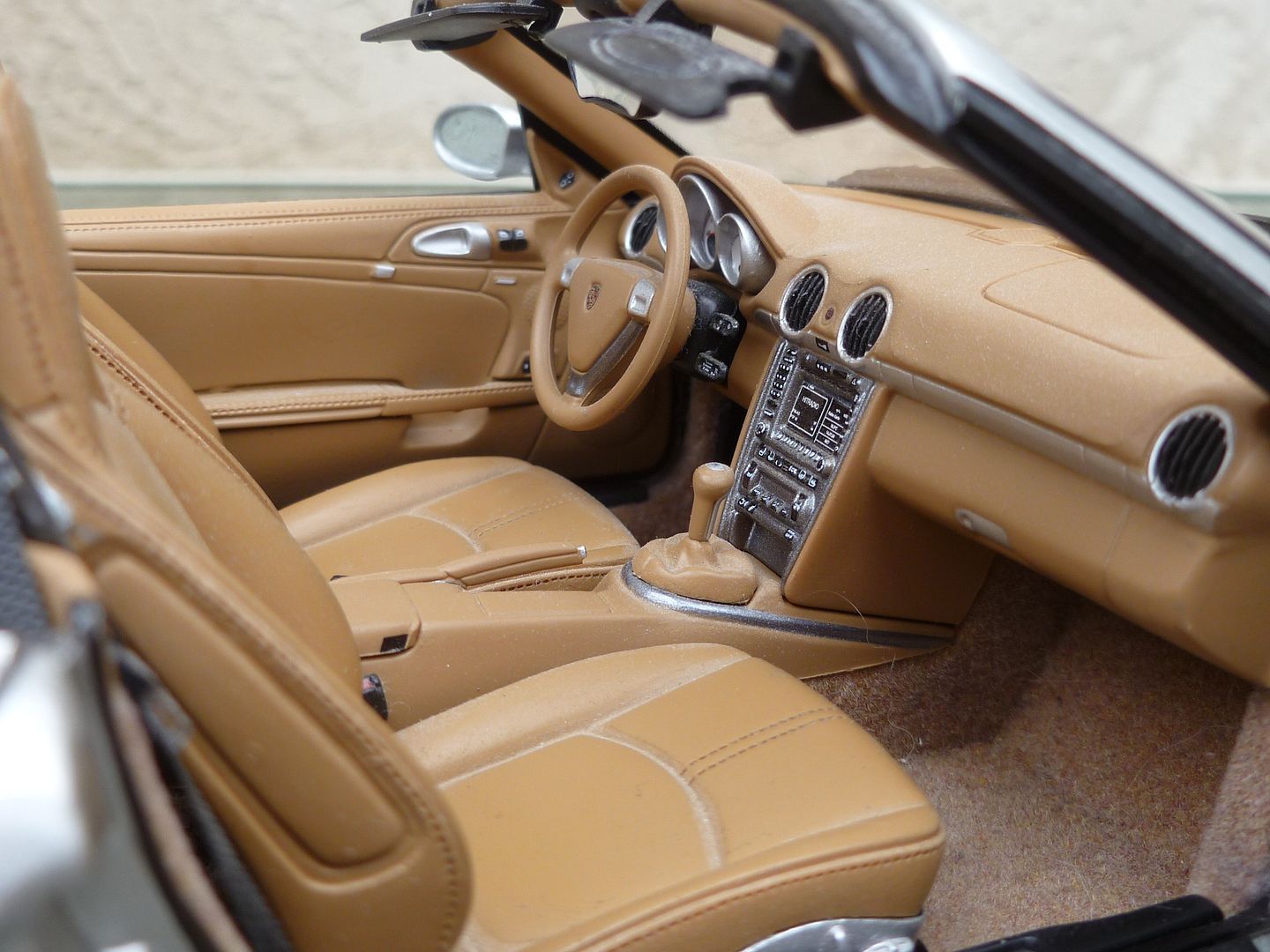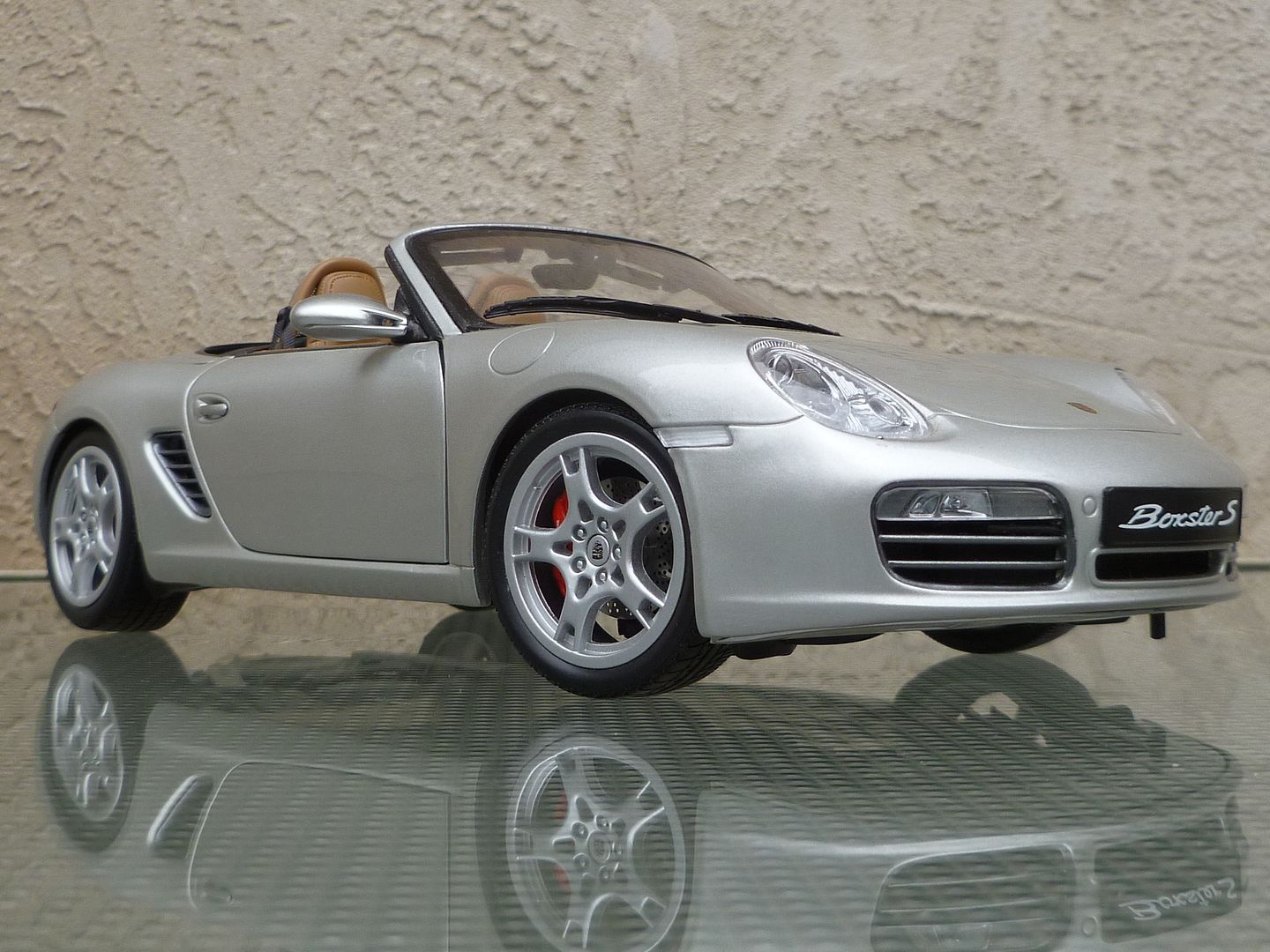 with its successor, the 986 Boxster S by AA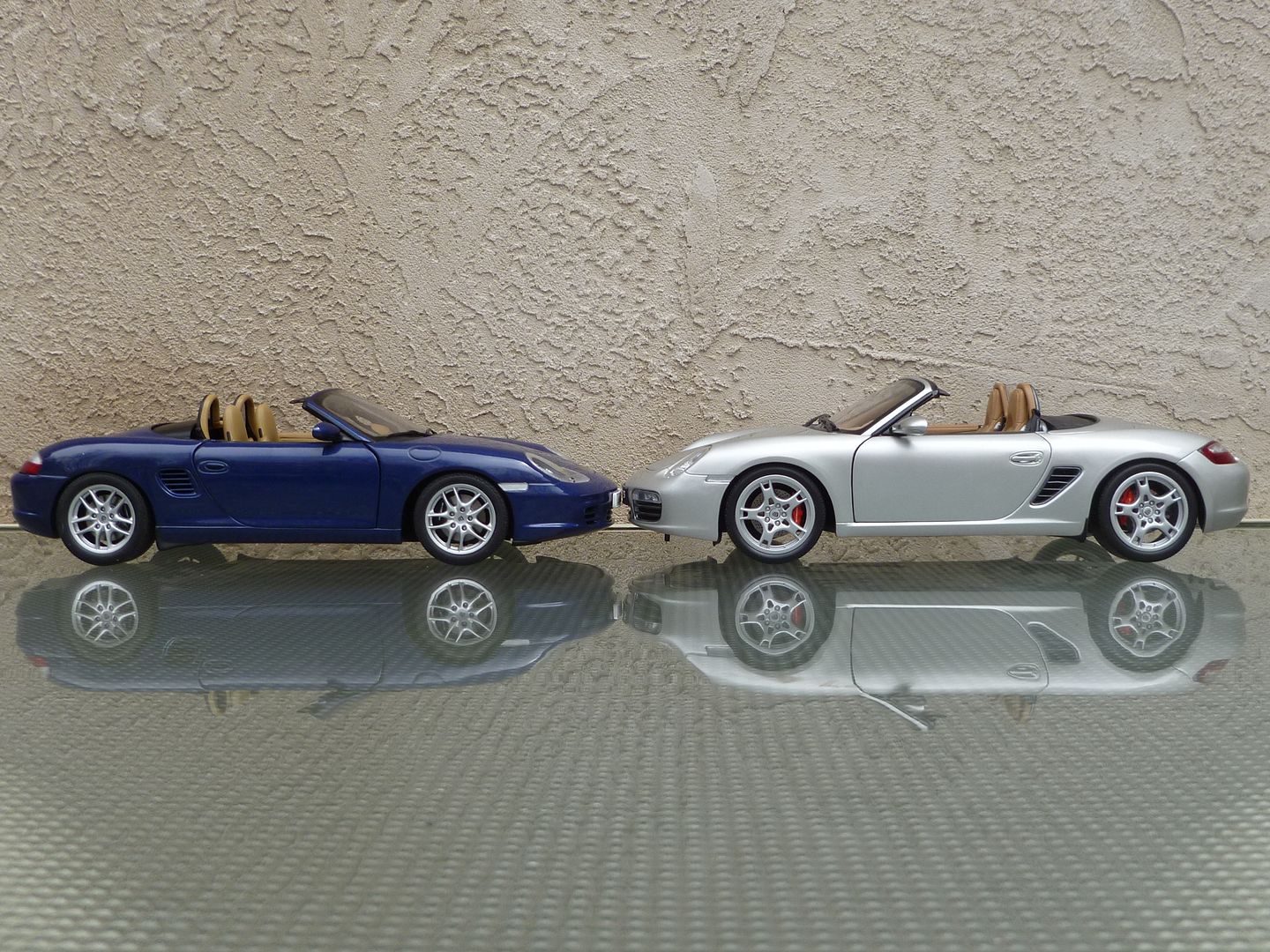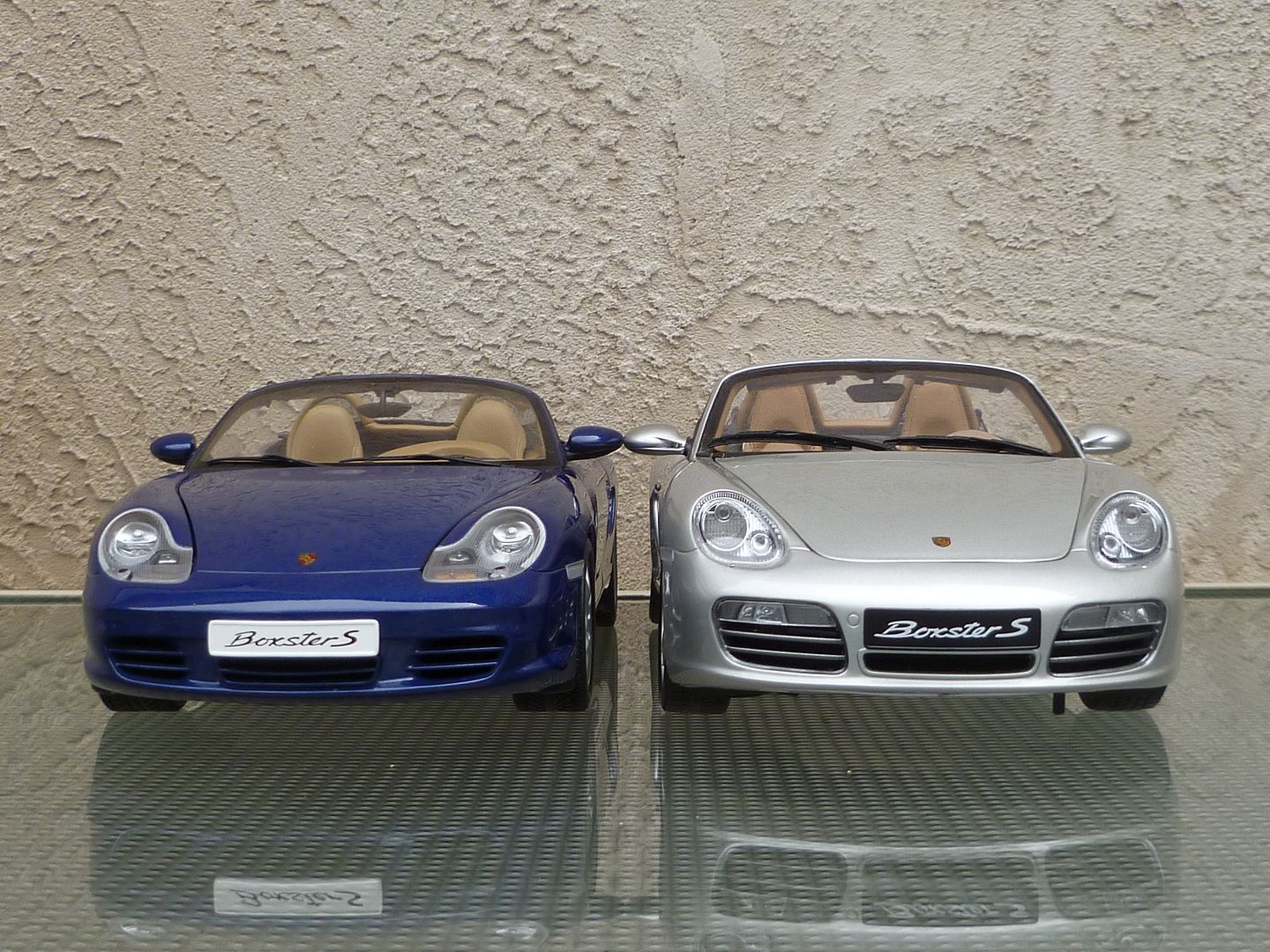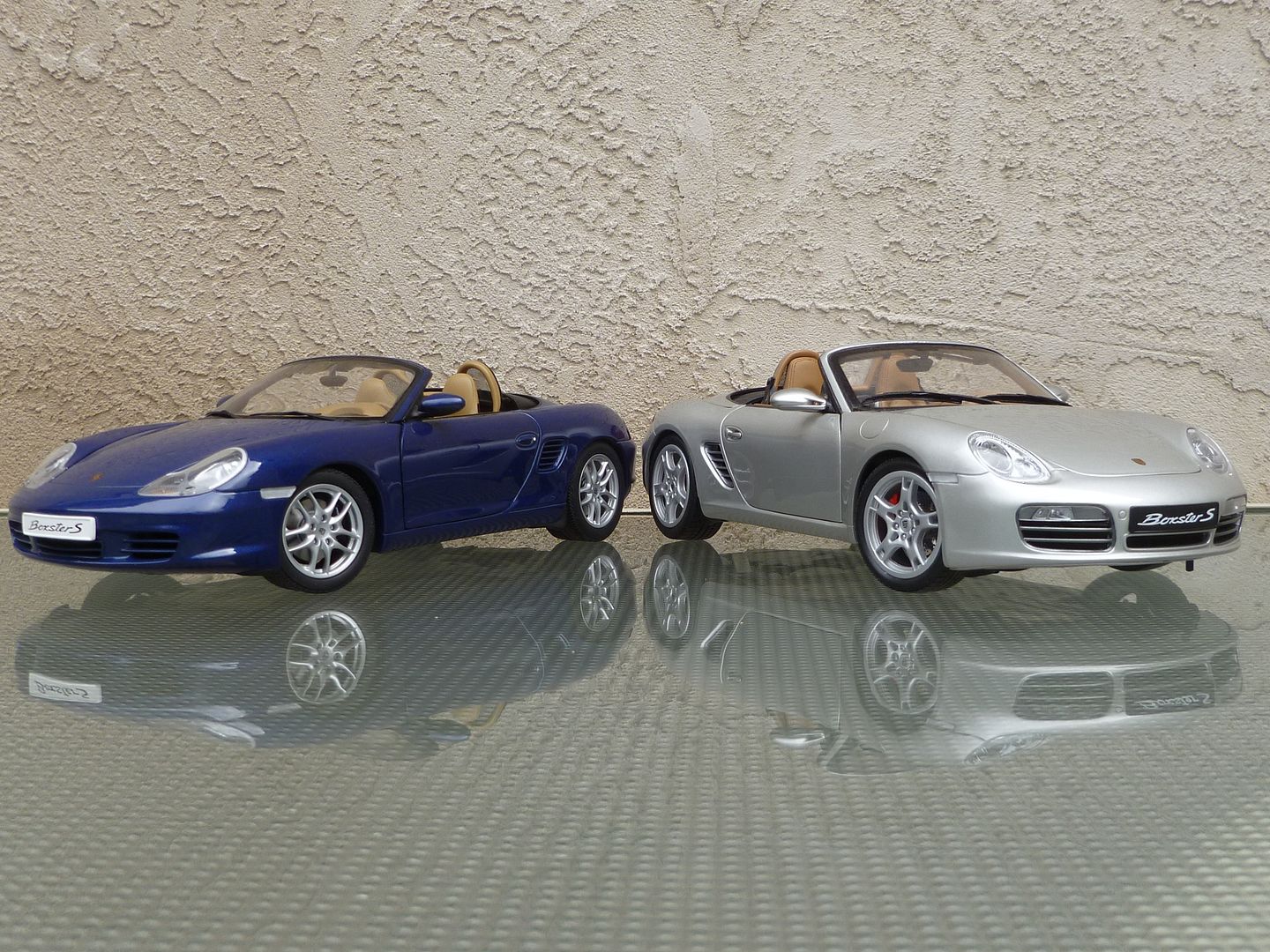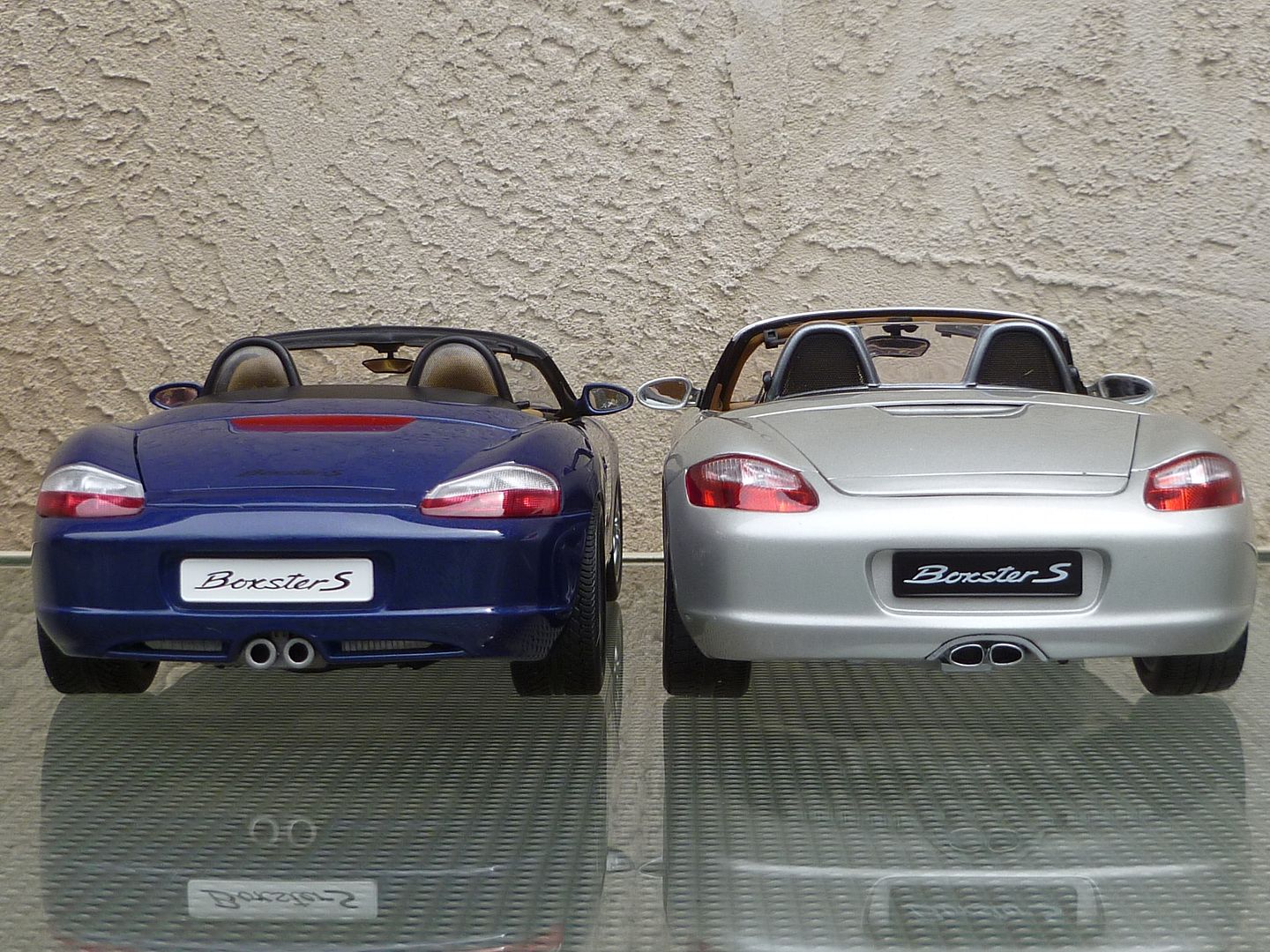 Maisto 987c Cayman S
(cut 2 coils off the front springs to improve the stance)