I've been looking into different backgrounds for photographing models. Today I got some stone tiles that give a more natural look than acrylic or seamless.
Let me know which ones you like...
Jag on a gray slate tile...more closely emulates a road-like surface.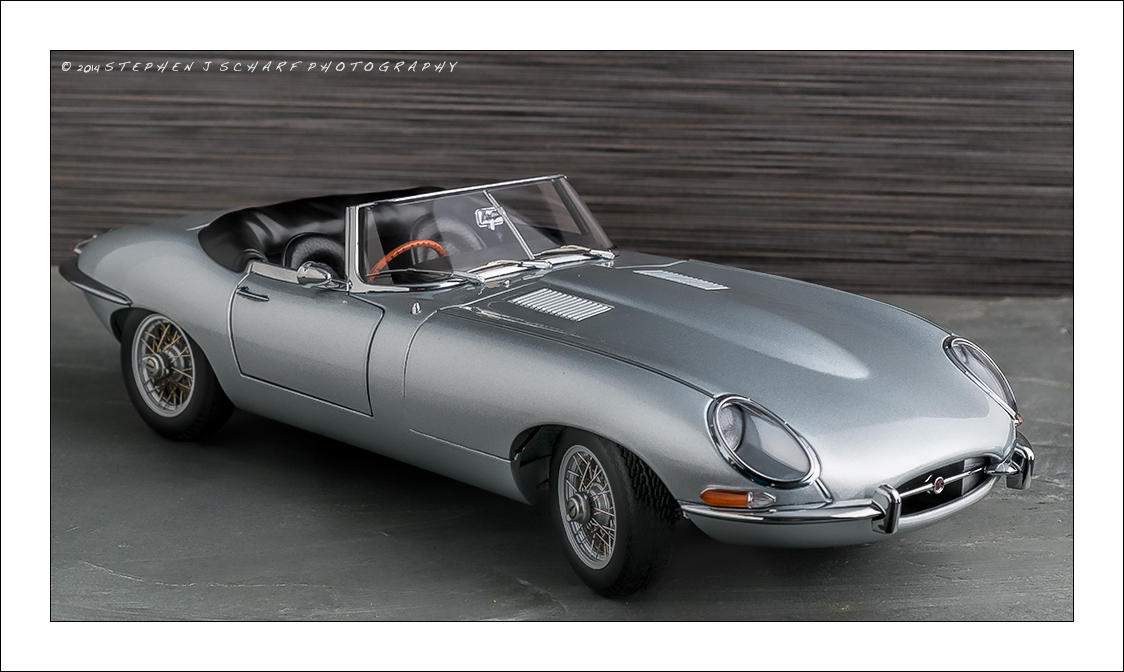 Jag on a light tile surface that looks more like a desert or dry lake bed.