Winner of the 1968 24 Hours of Le Mans, driven by Bianchi/Rodriguez for JW Automotive Gulf Oil.
Thrilled that Solido released this model. I have an old & completely horrific UH version of the #6 car (the 1969 Le Mans winner). Granted the UH was released 20+ years ago, but this Solido is on another level, even for a relatively cheap model. It isn't the most detailed, but displays well with the Mk II & IV cars.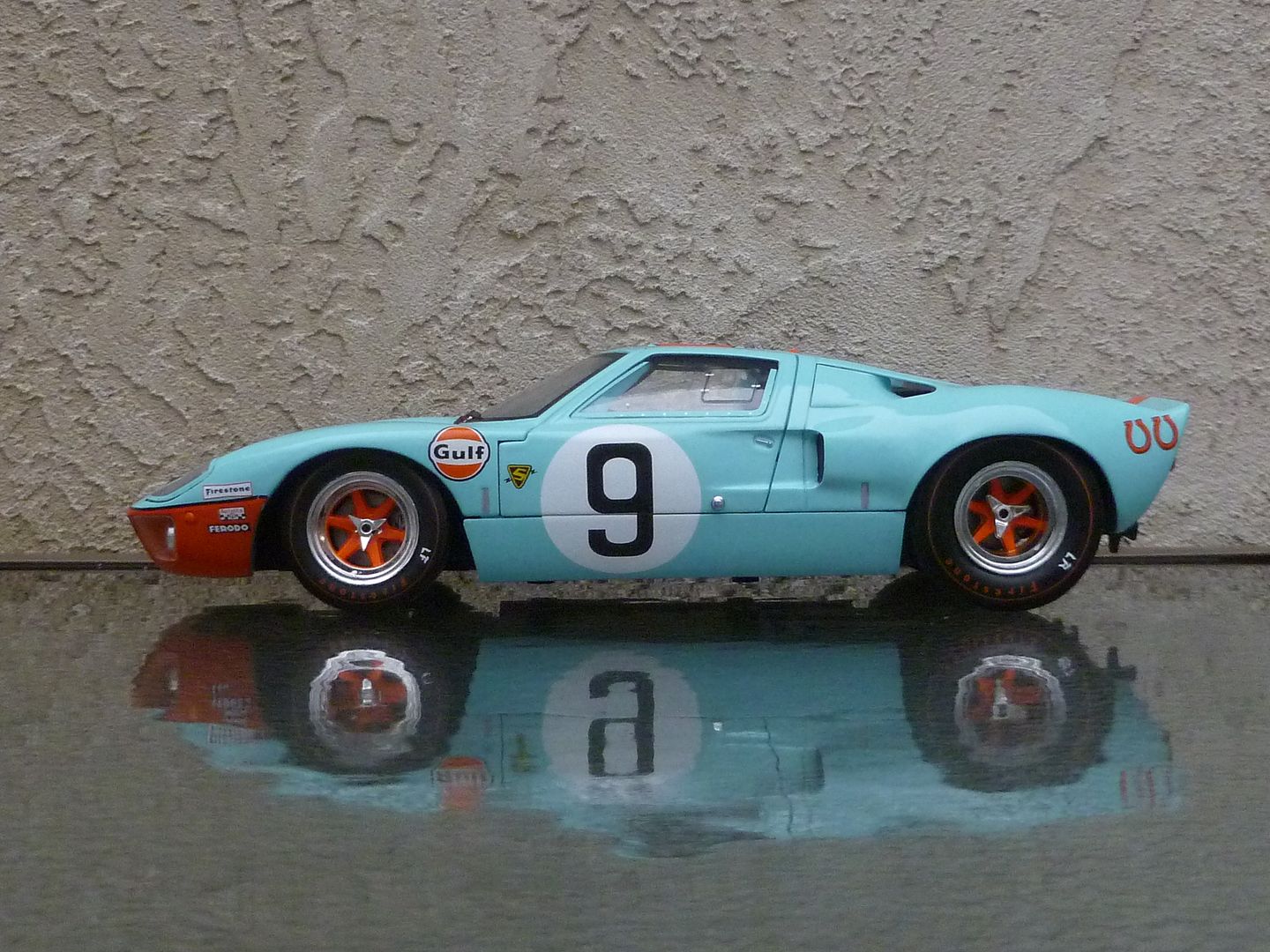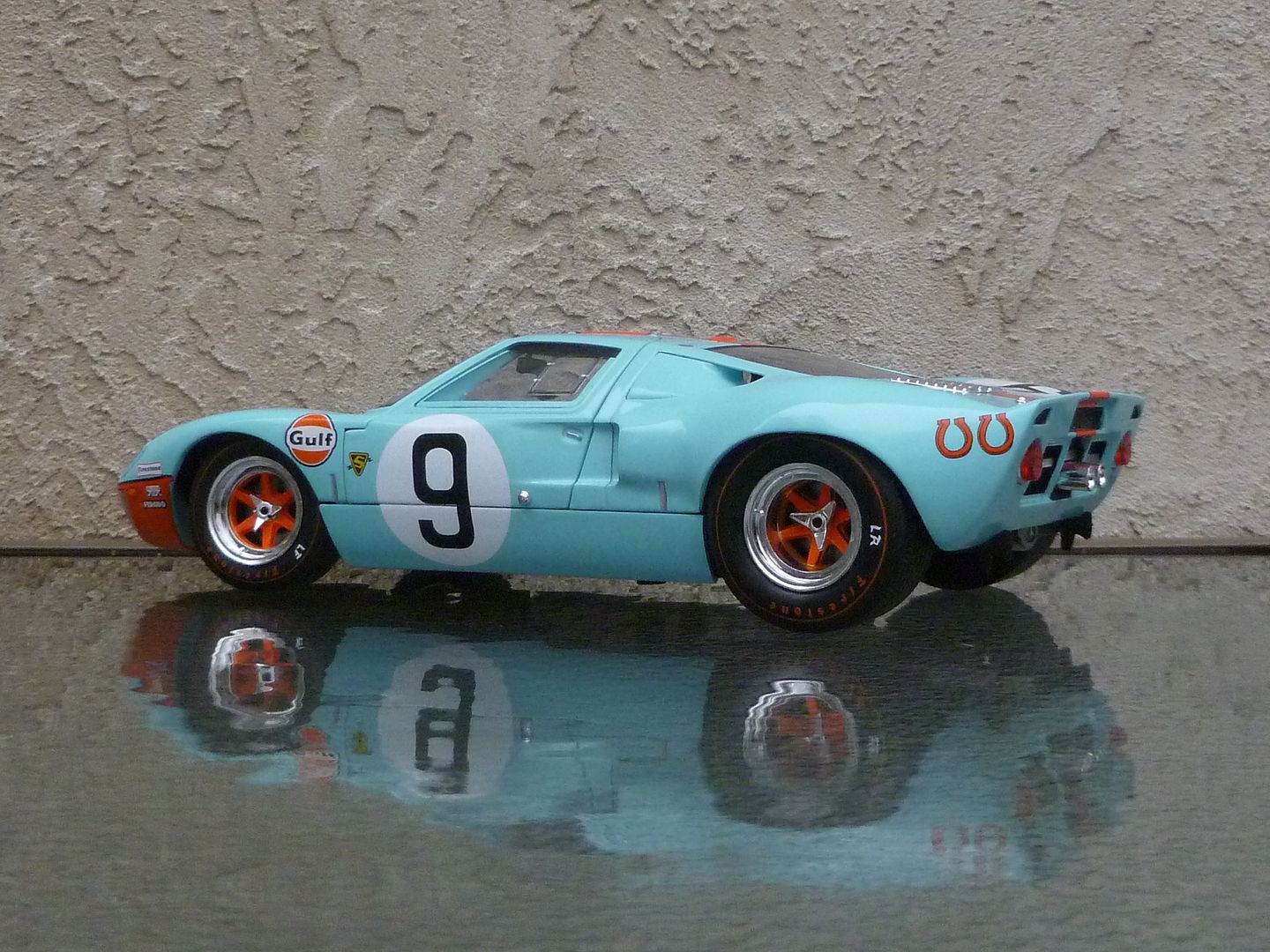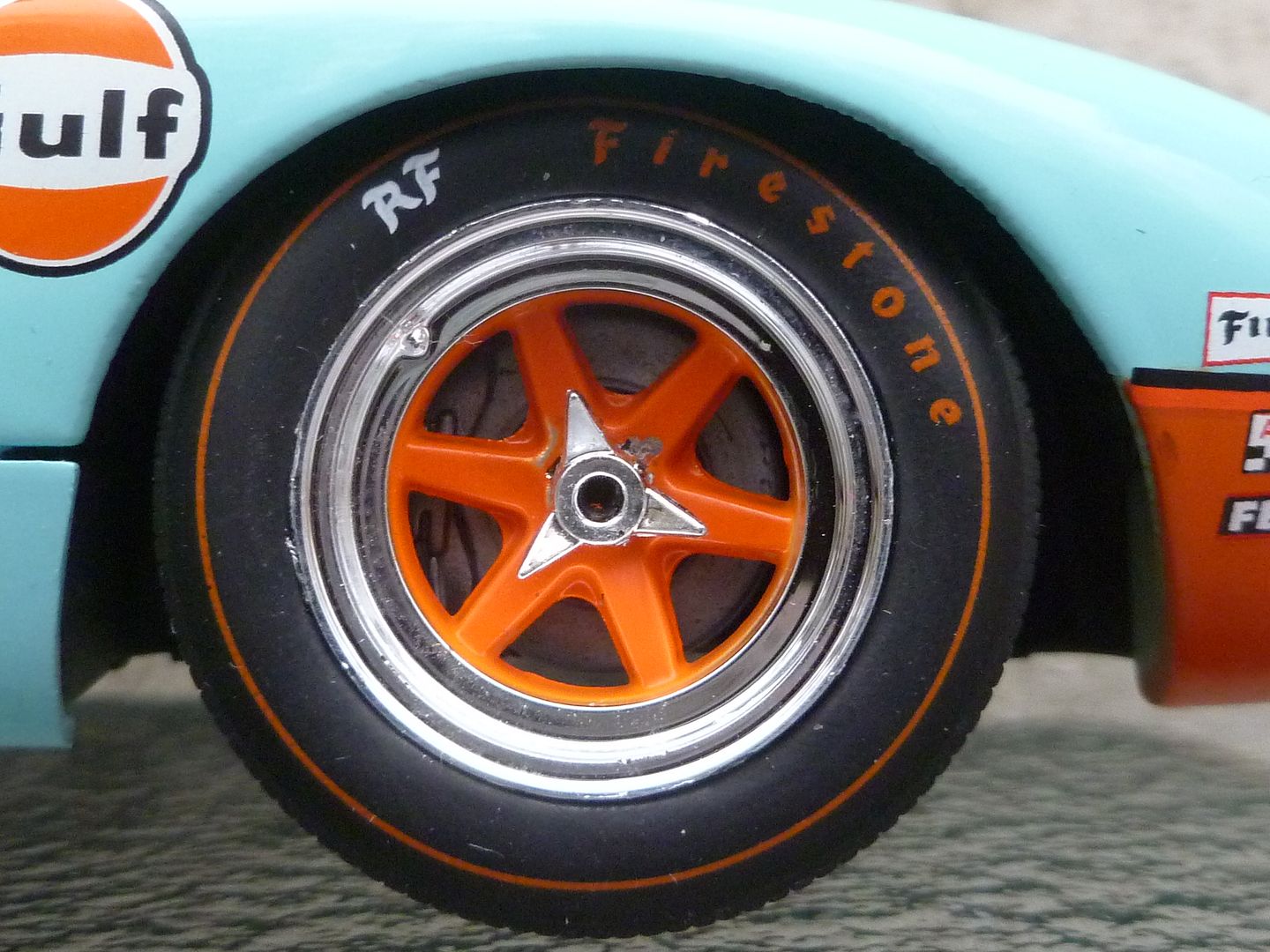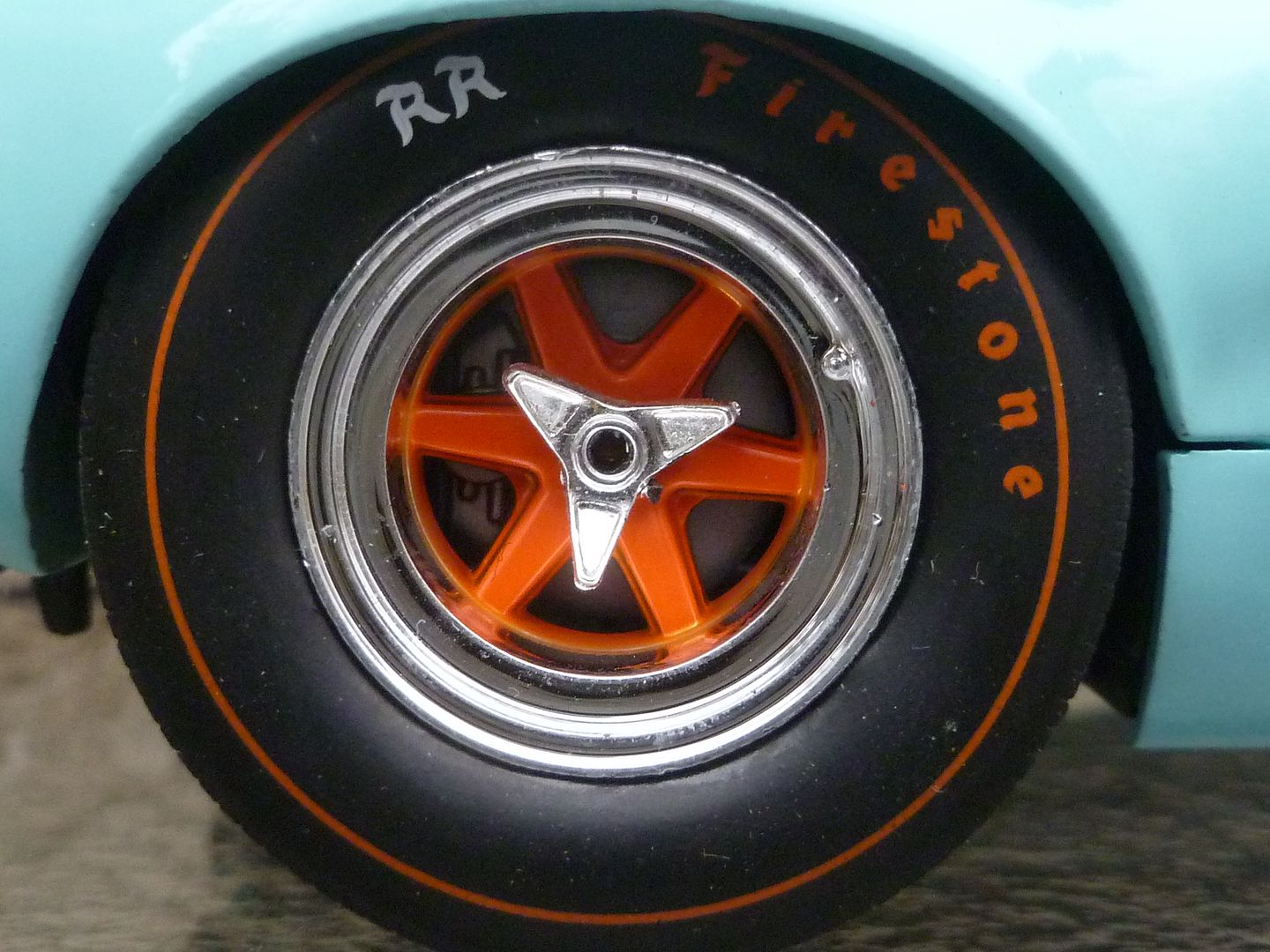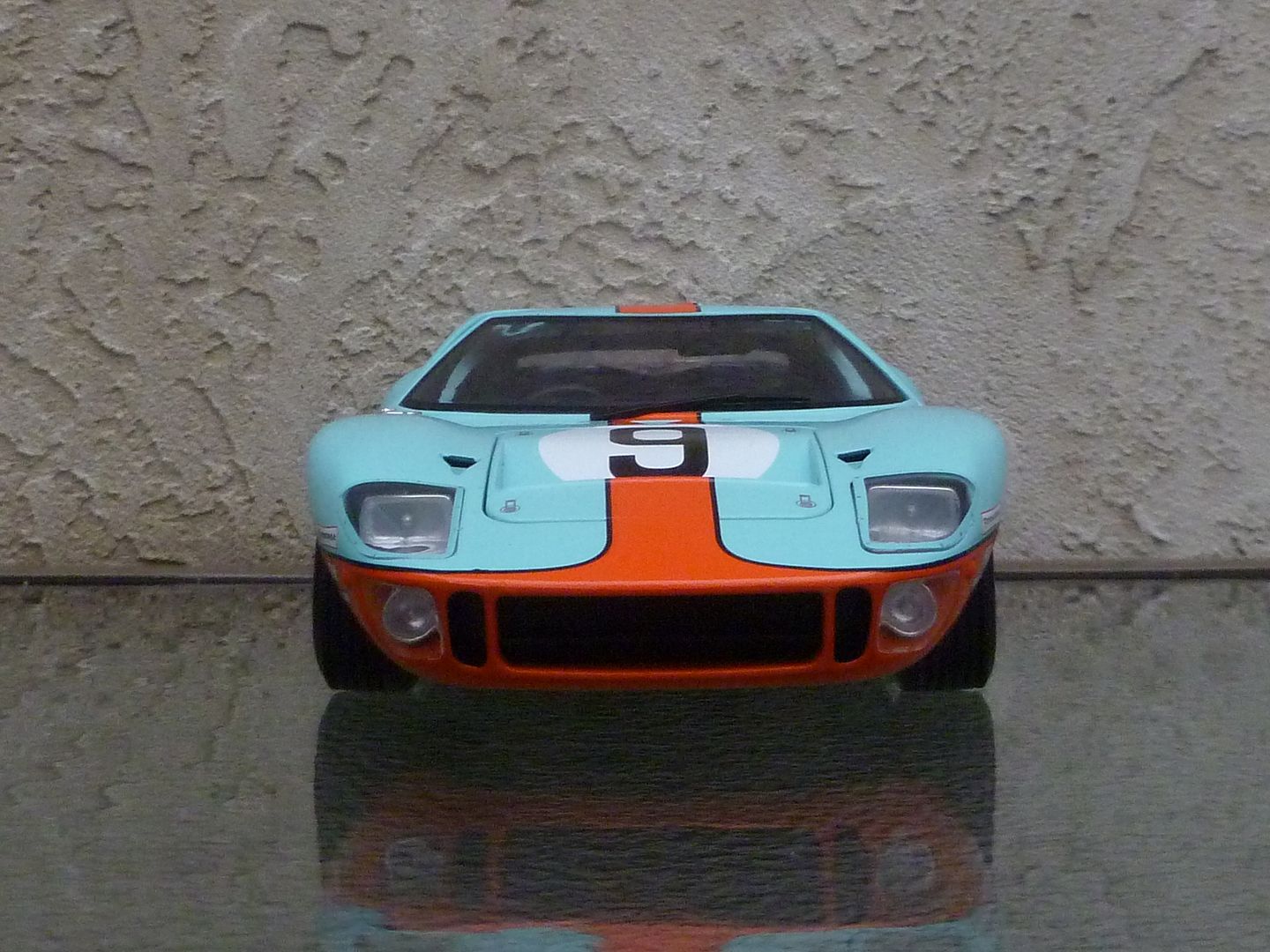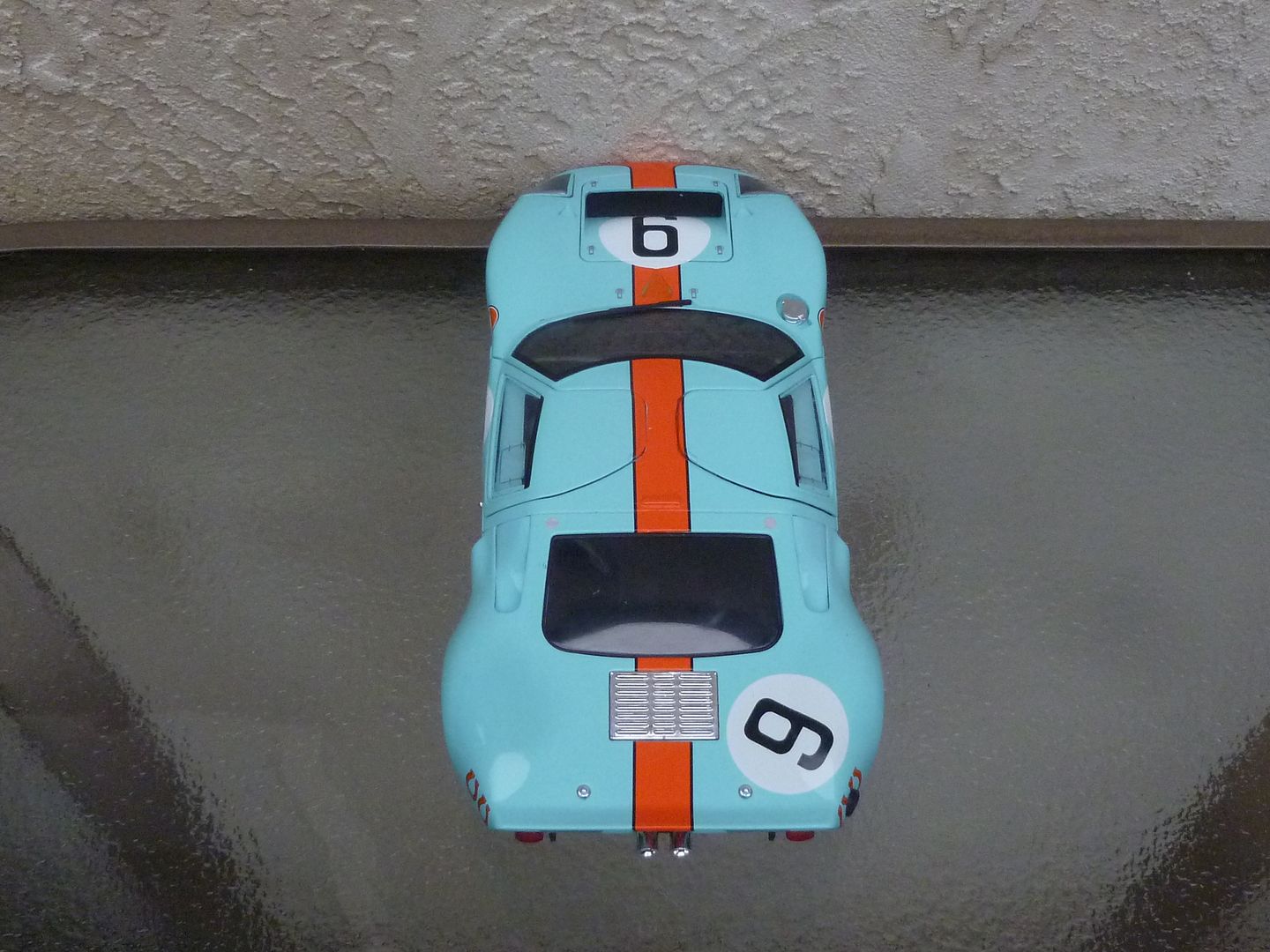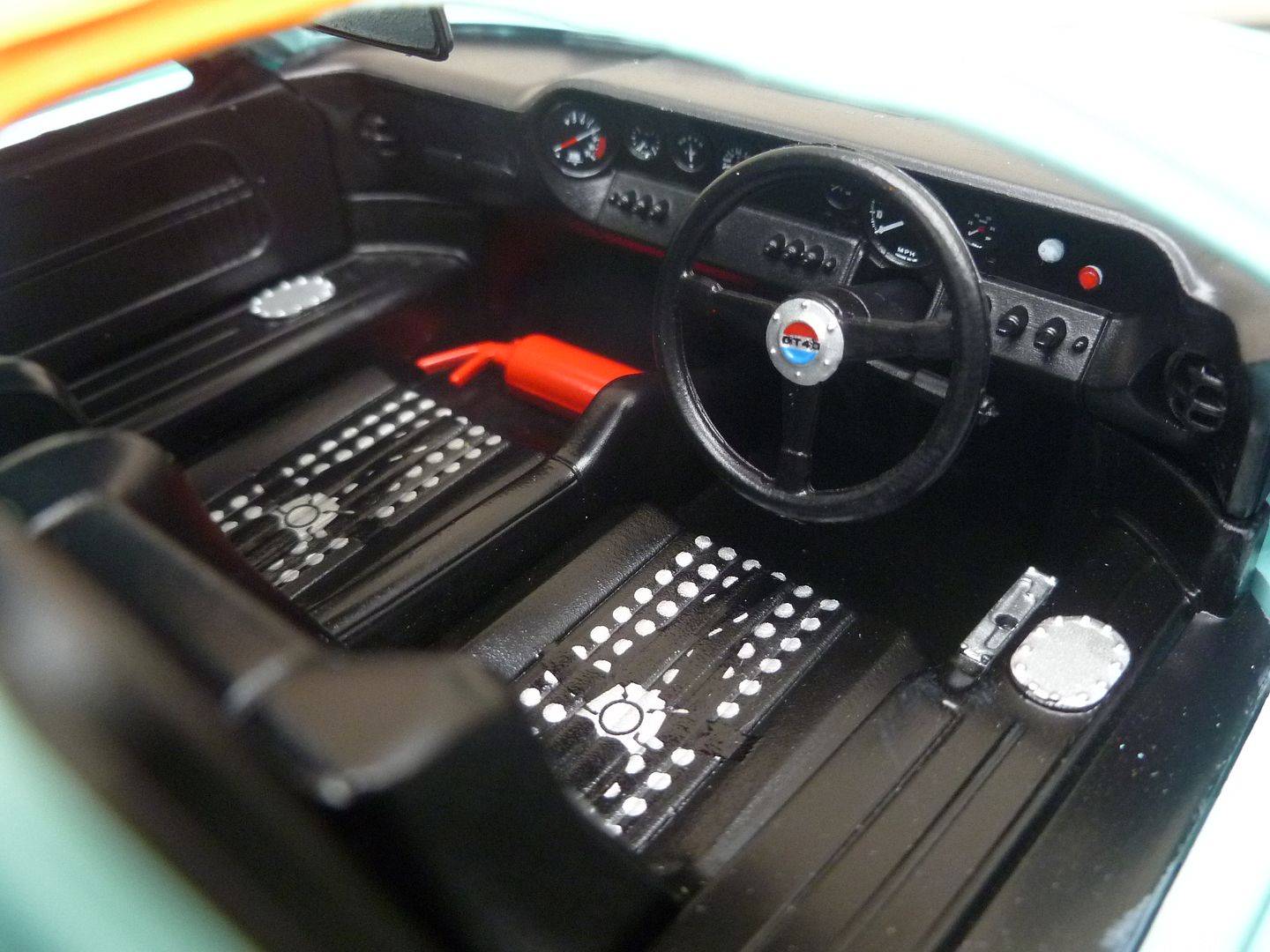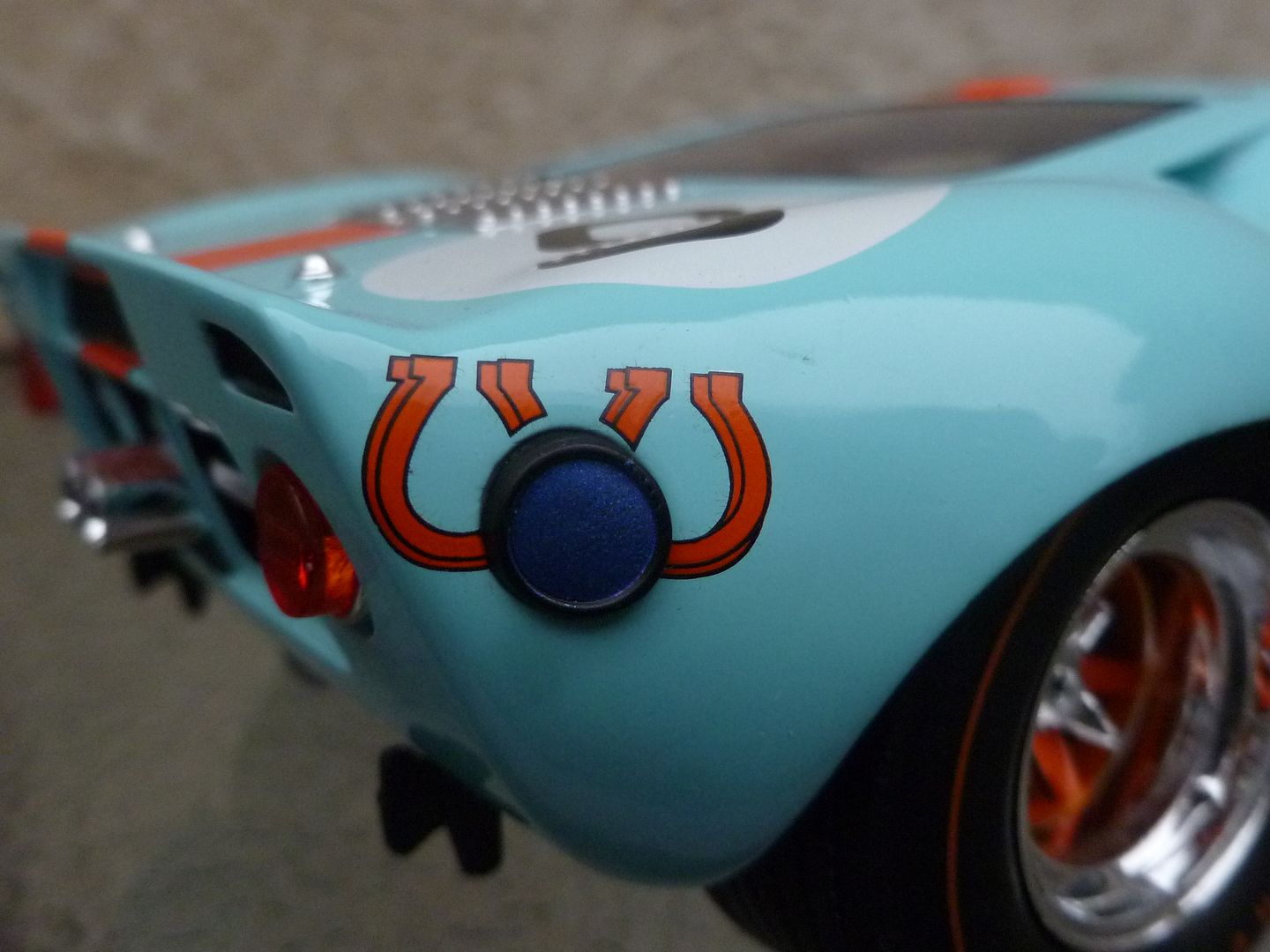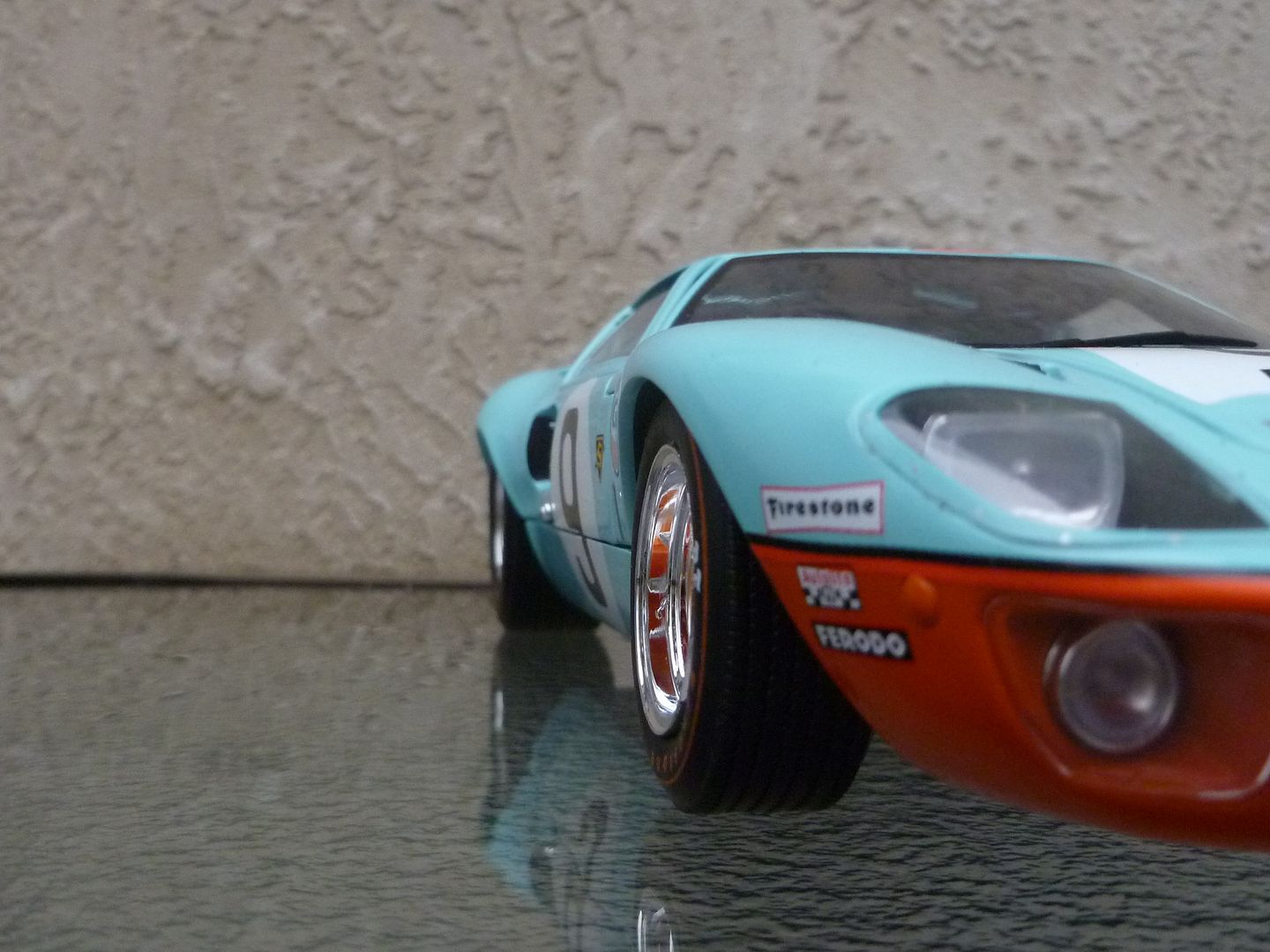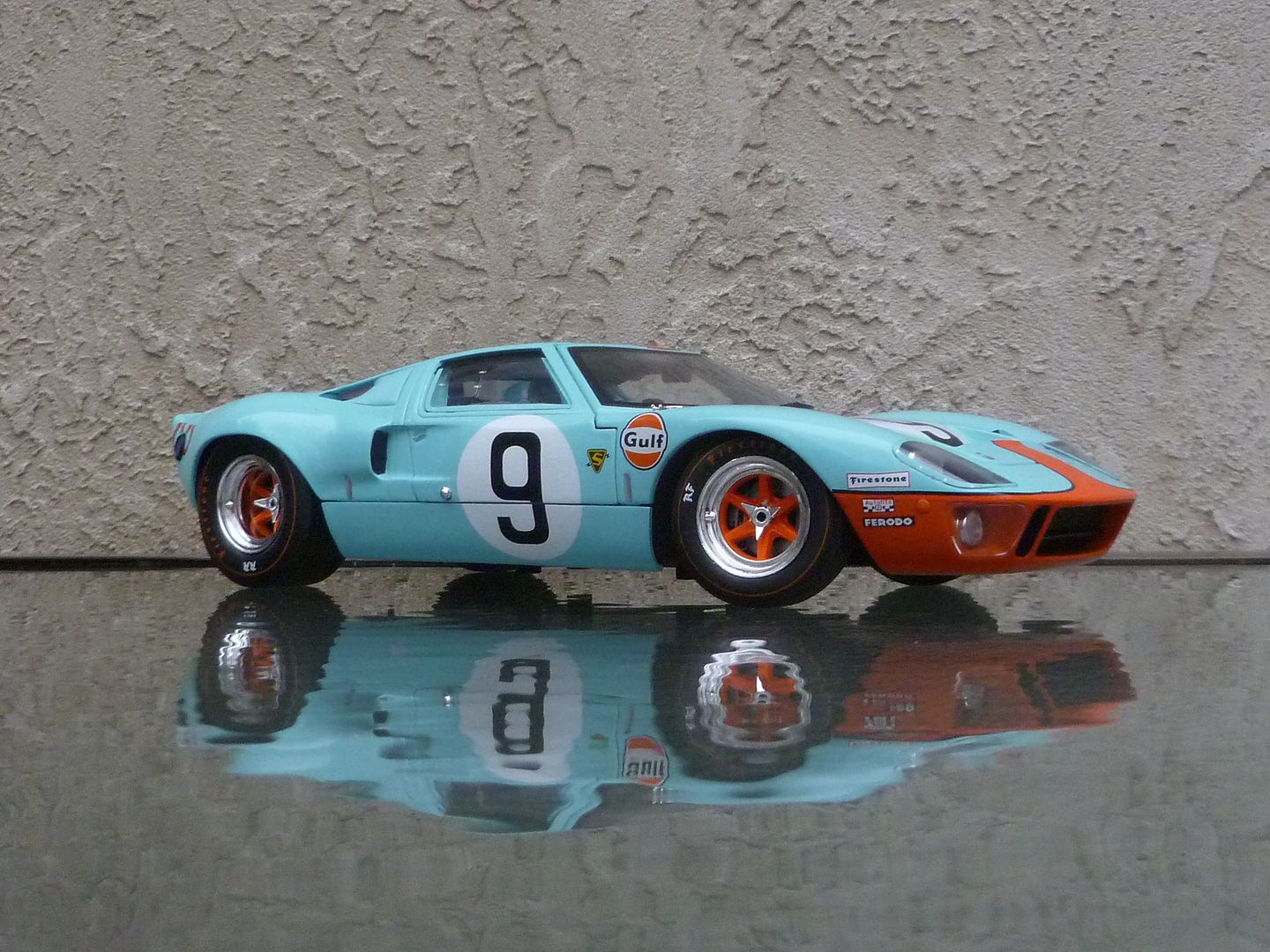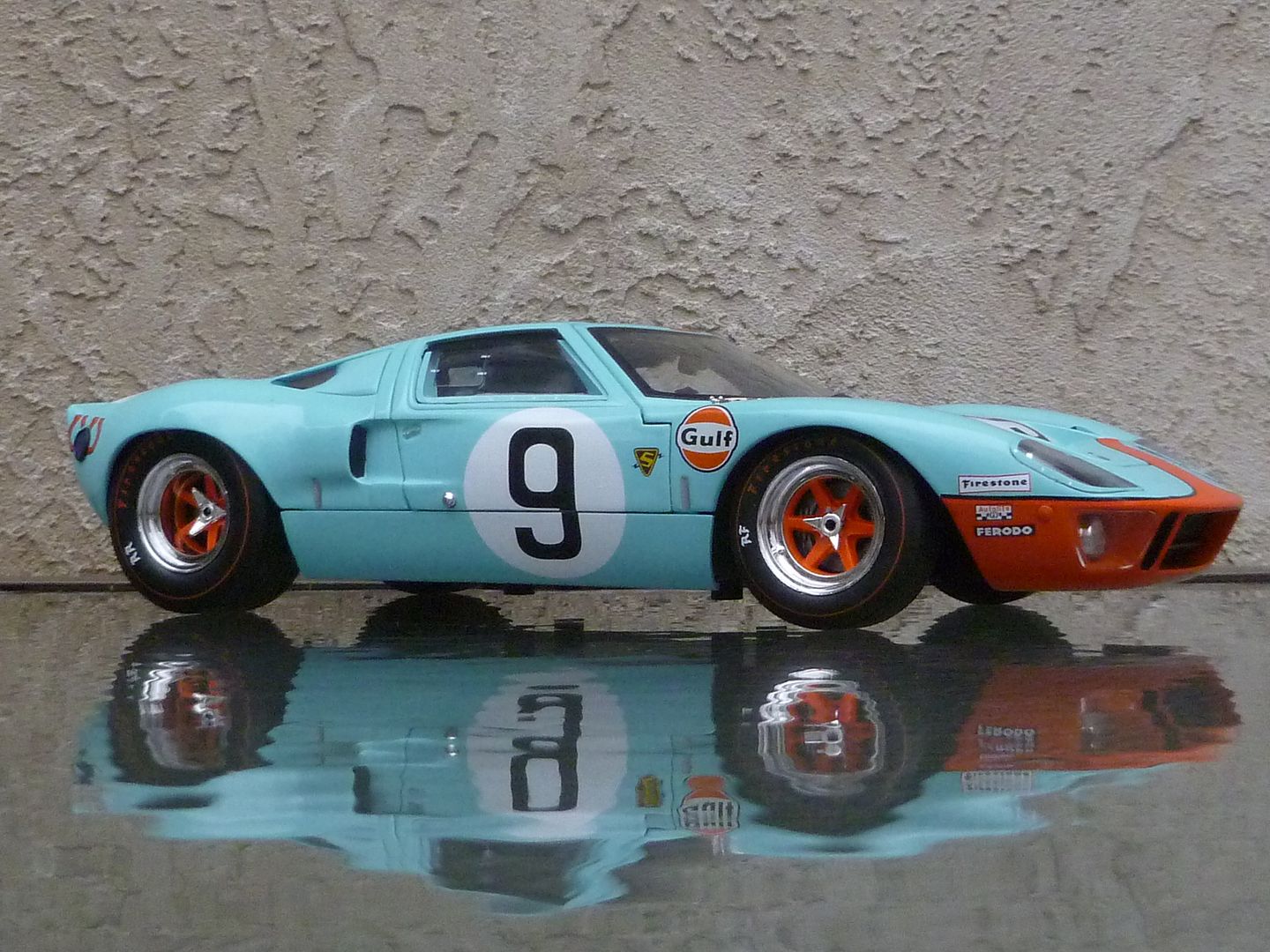 with the Mk II & Mk IV GT40s by Shelby Collectibles...