I love the S197 generation of Mustangs...though I am biased as I own a 2007 GT. Ford reintroduced the Boss 302 for the 2012 model year, featuring the Road Runner version of the Coyote 5.0 V8, producing 444hp (32 more than the Coyote). Shelby Collectibles released the 2013 Boss 302, which featured mainly cosmetic tweaks over the 2012.
This isn't one of SC's best models, but seeing it in person at Meijer in Gotta Have it Green, I had to get it. I love the color & am happy to have another Mustang in my collection.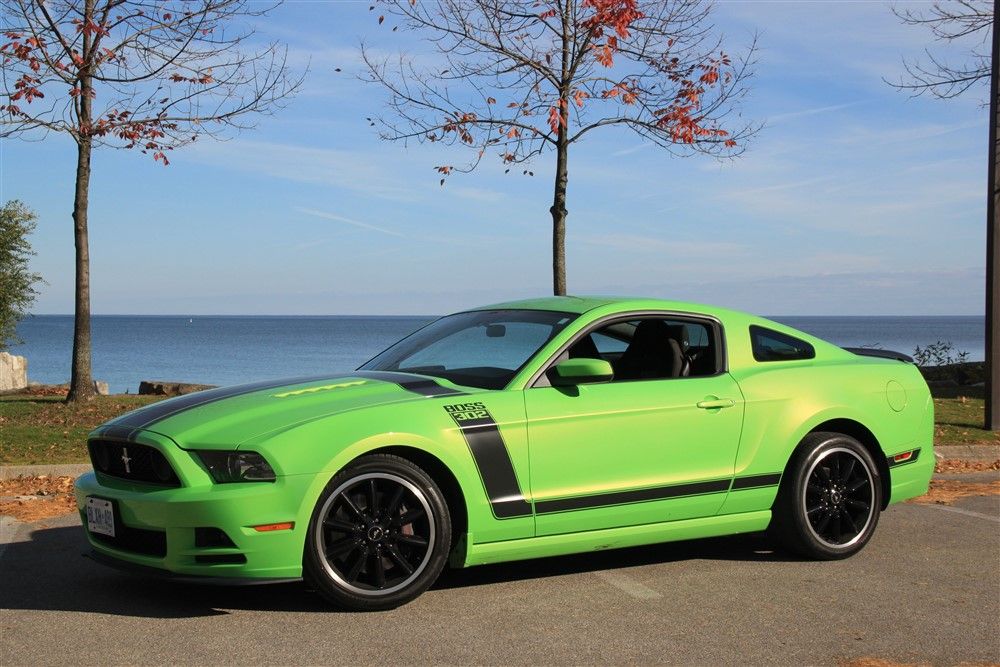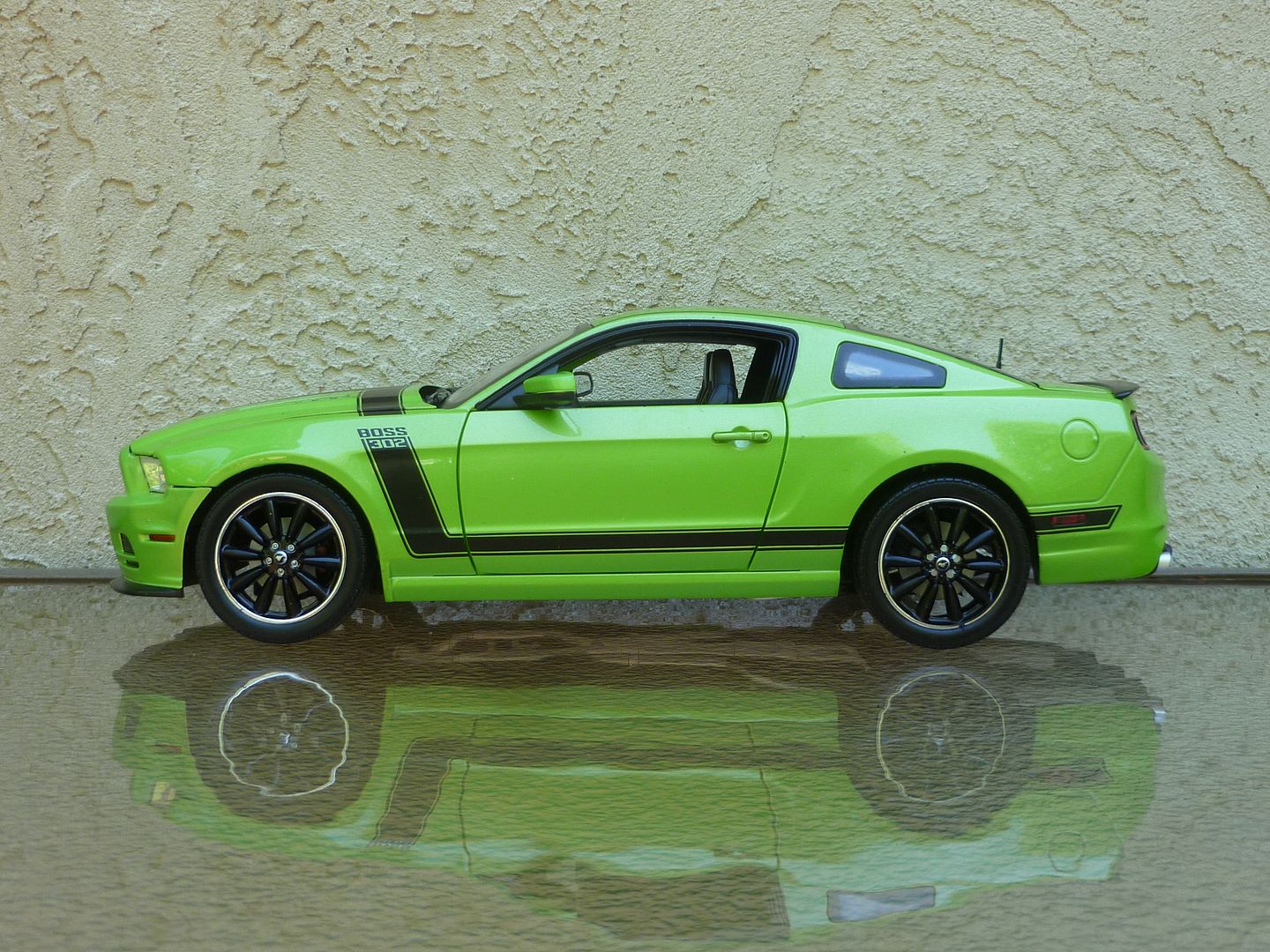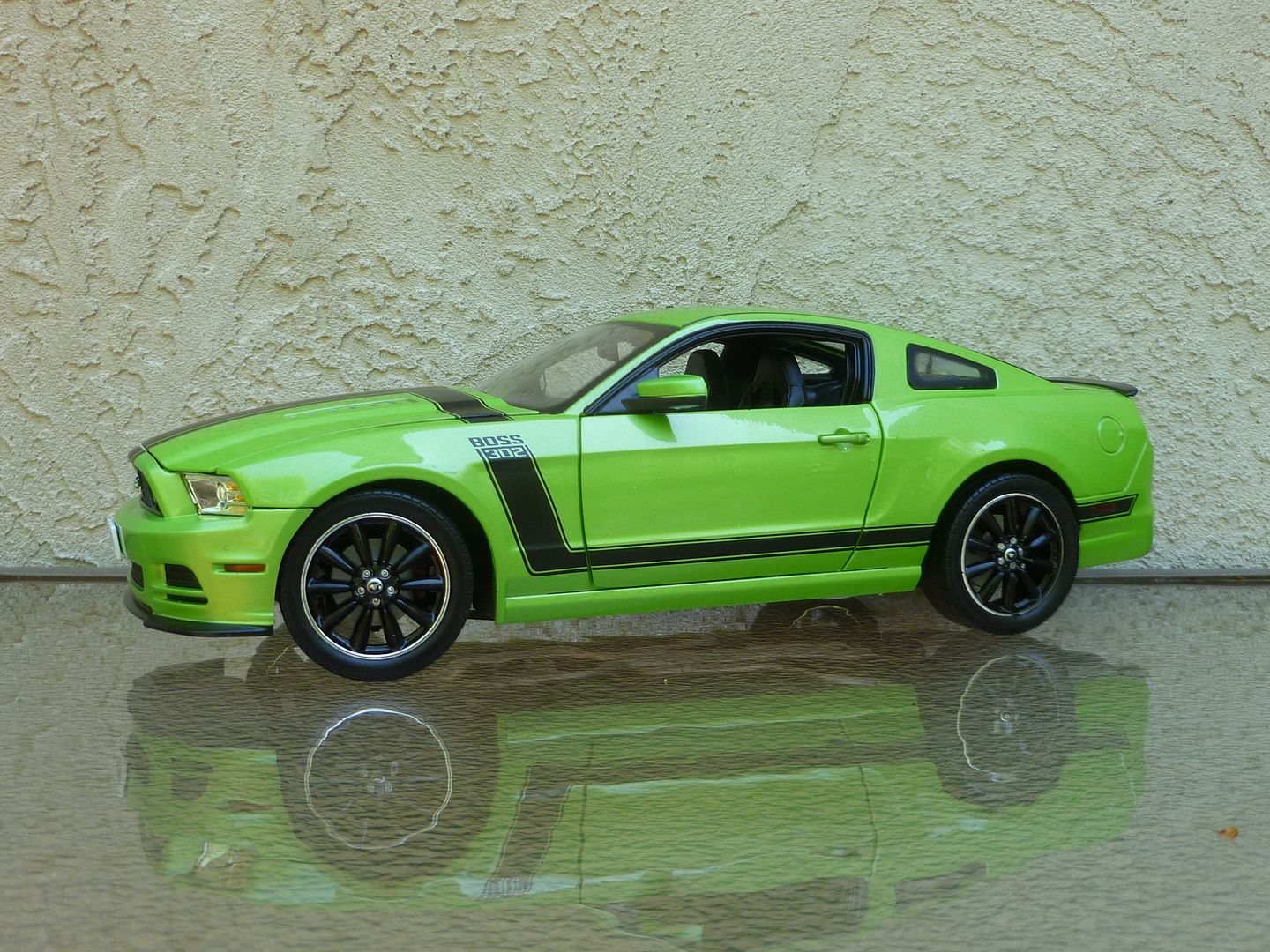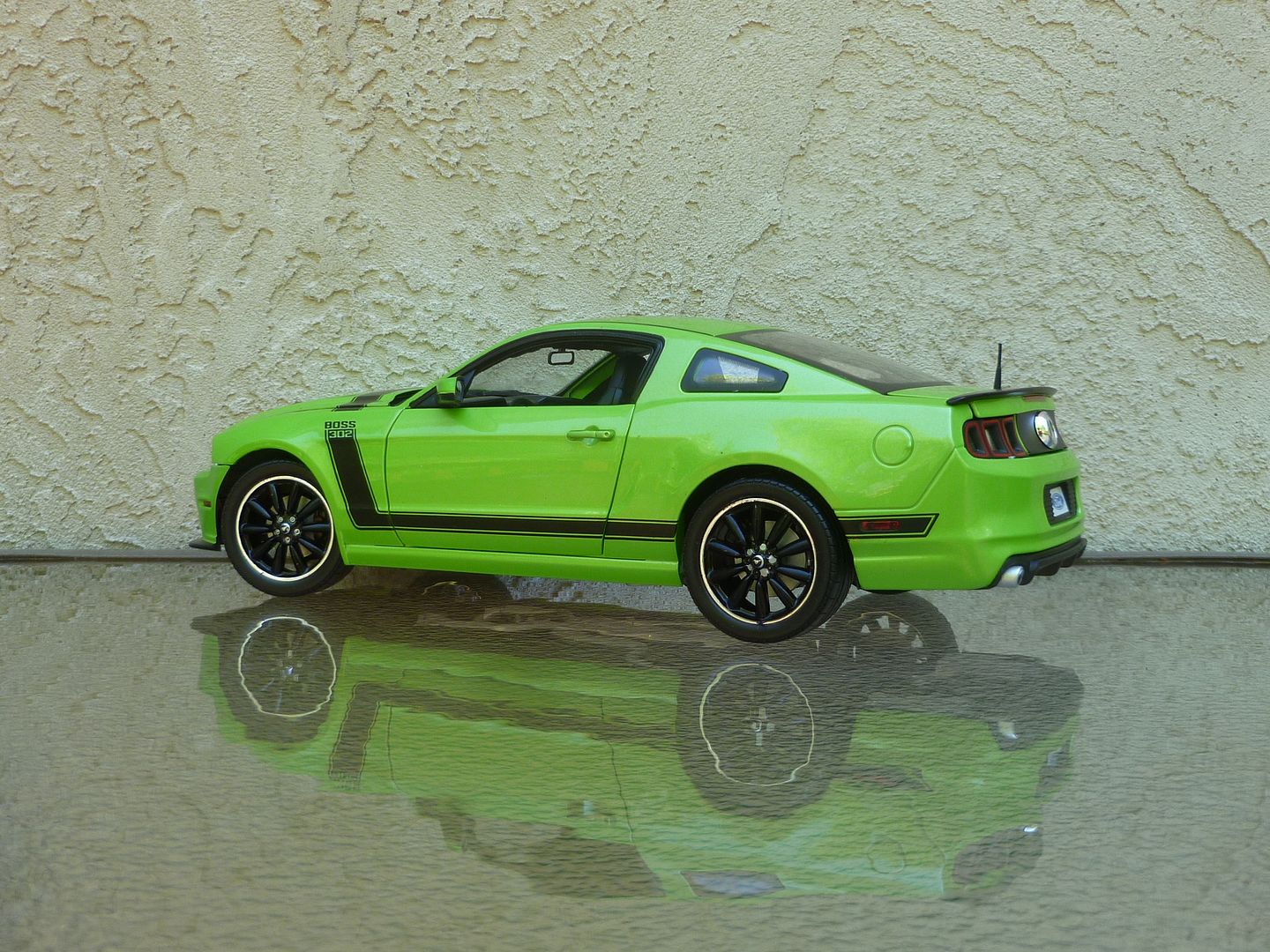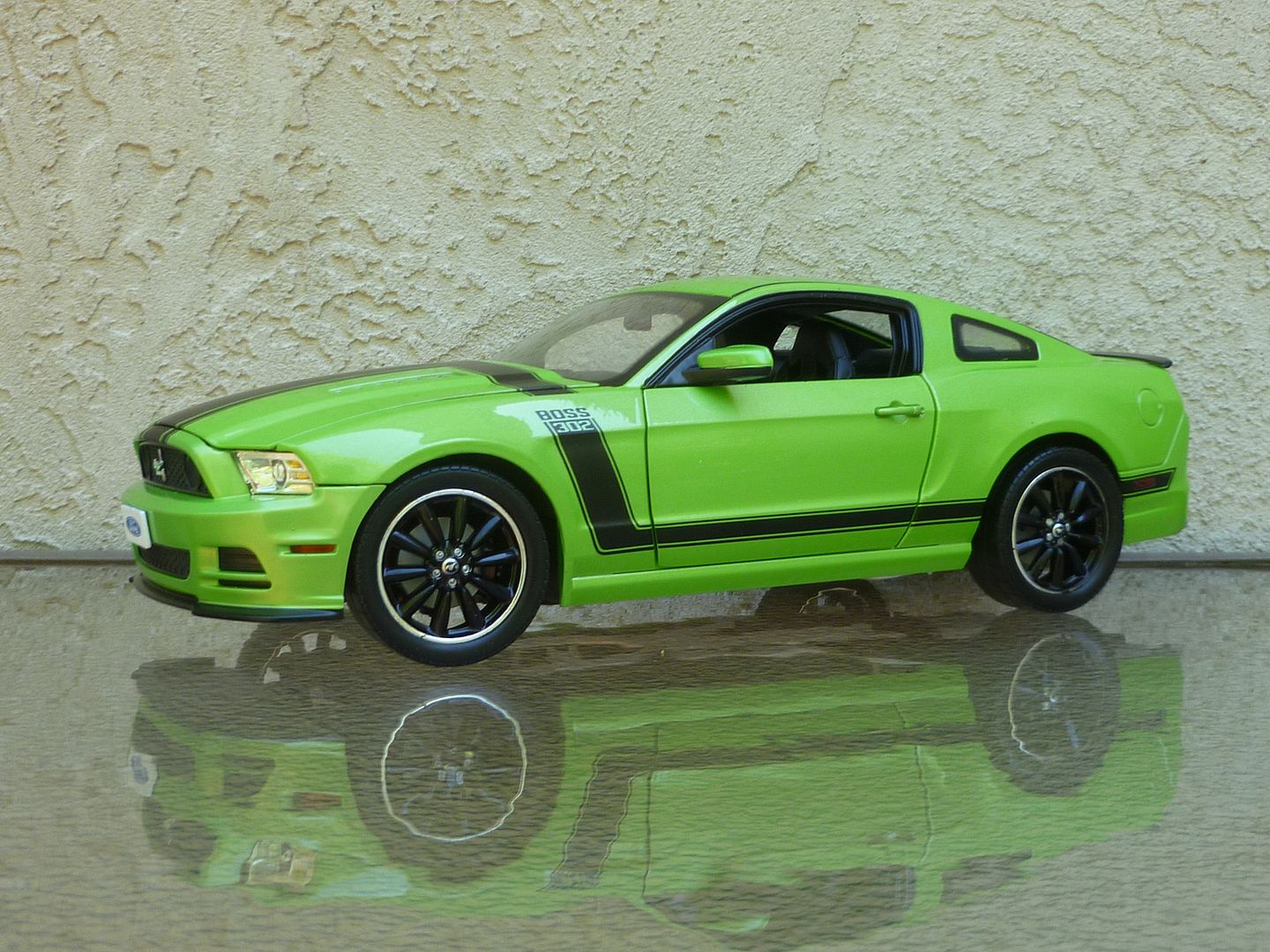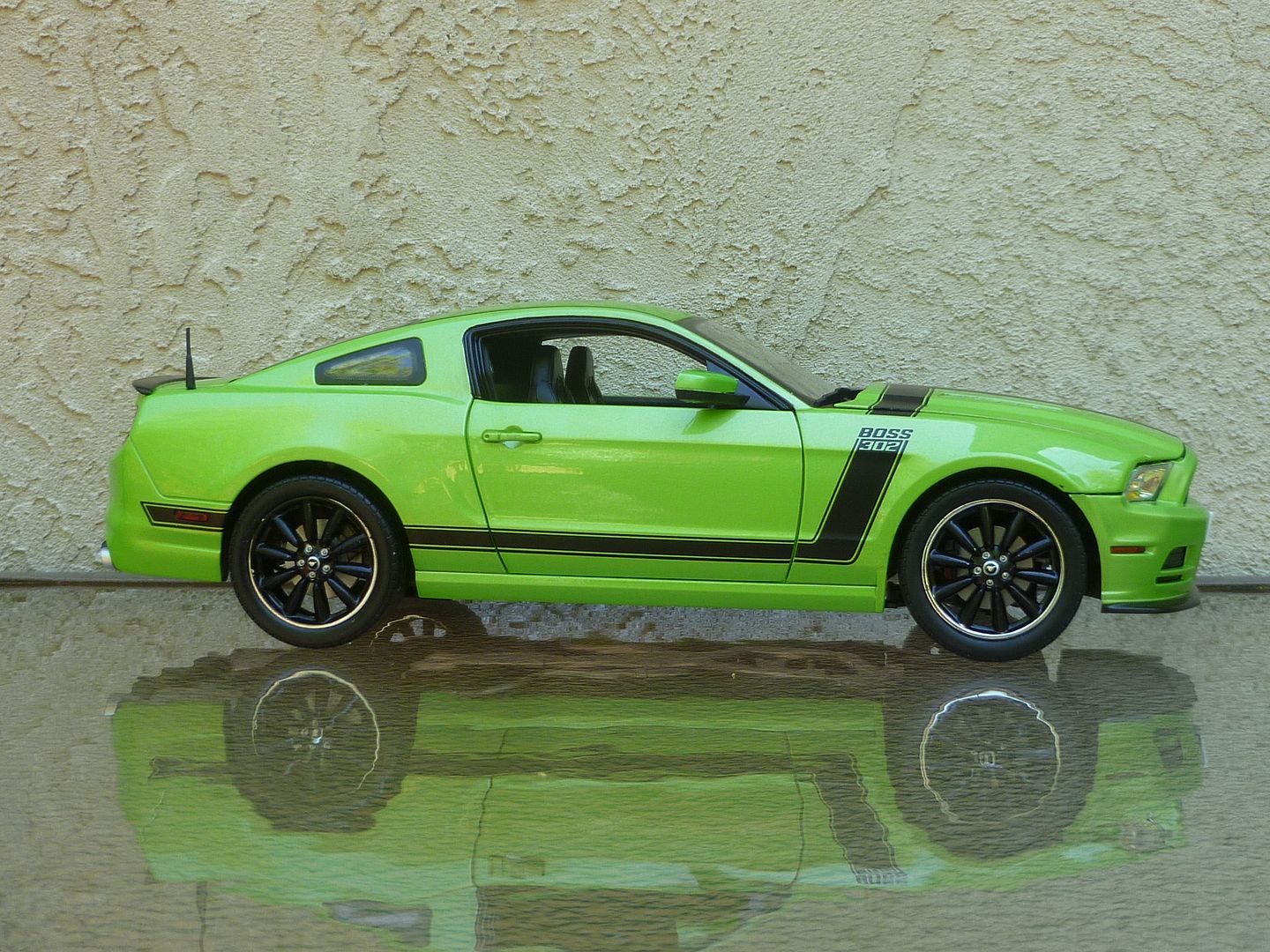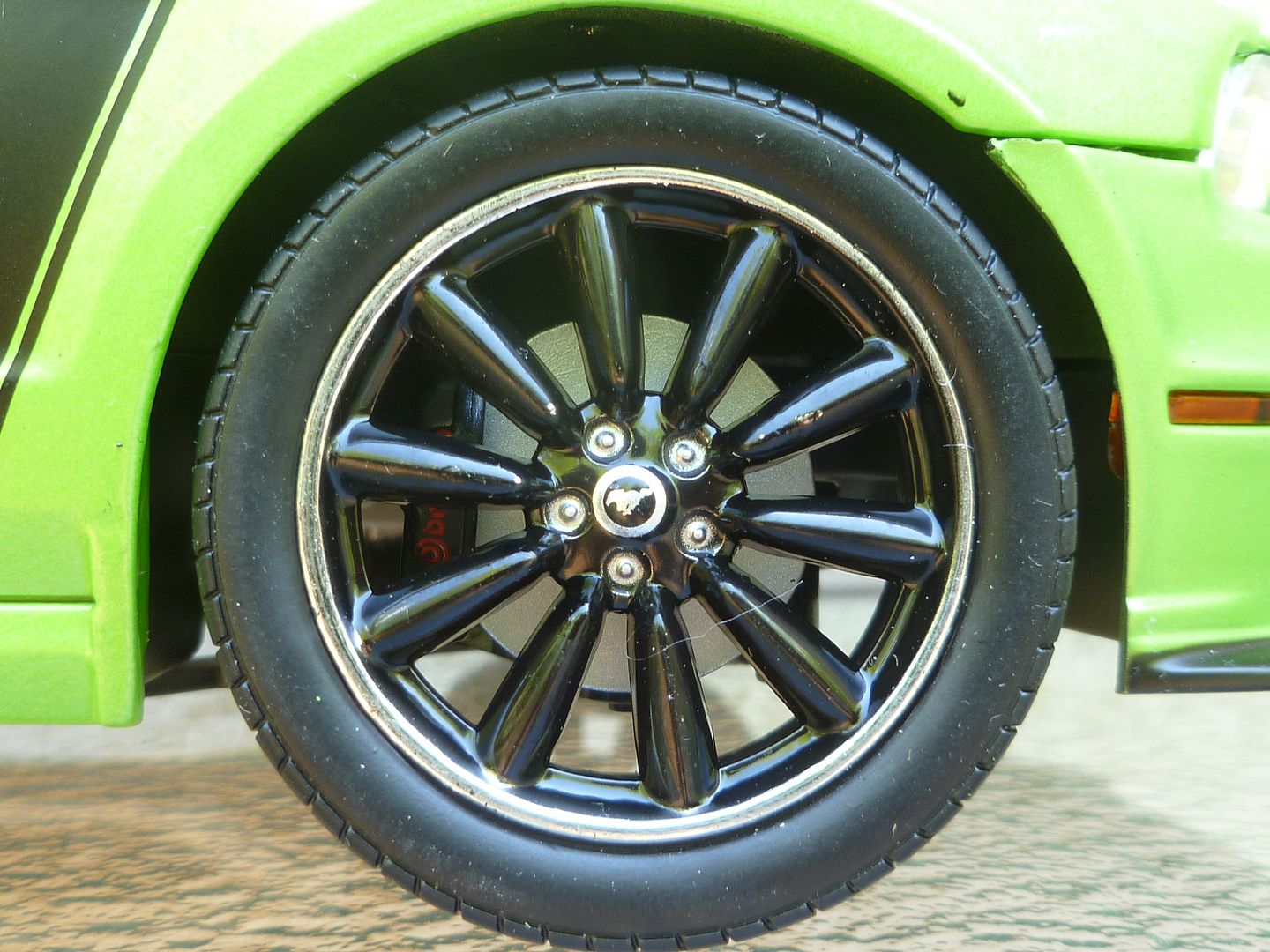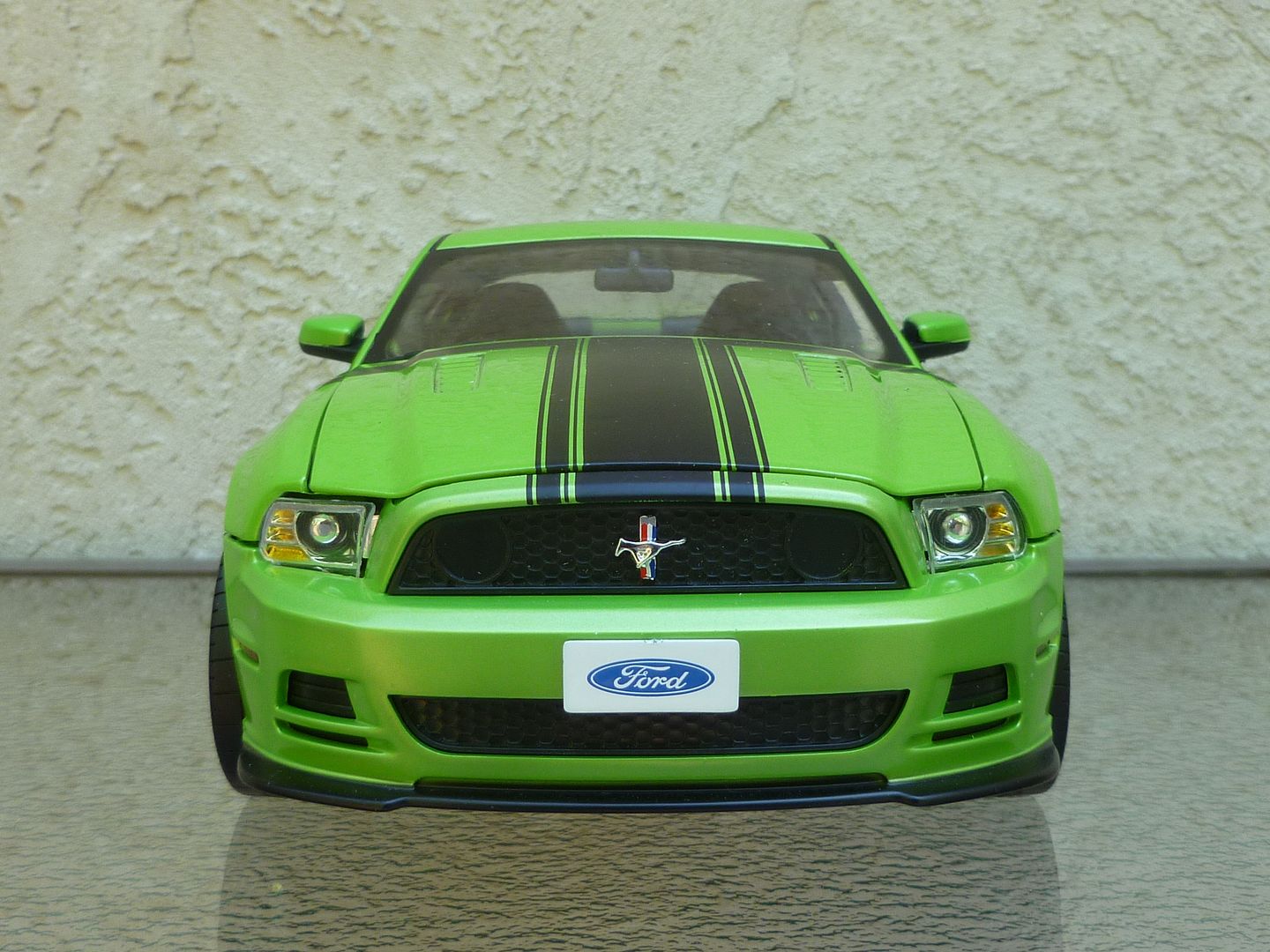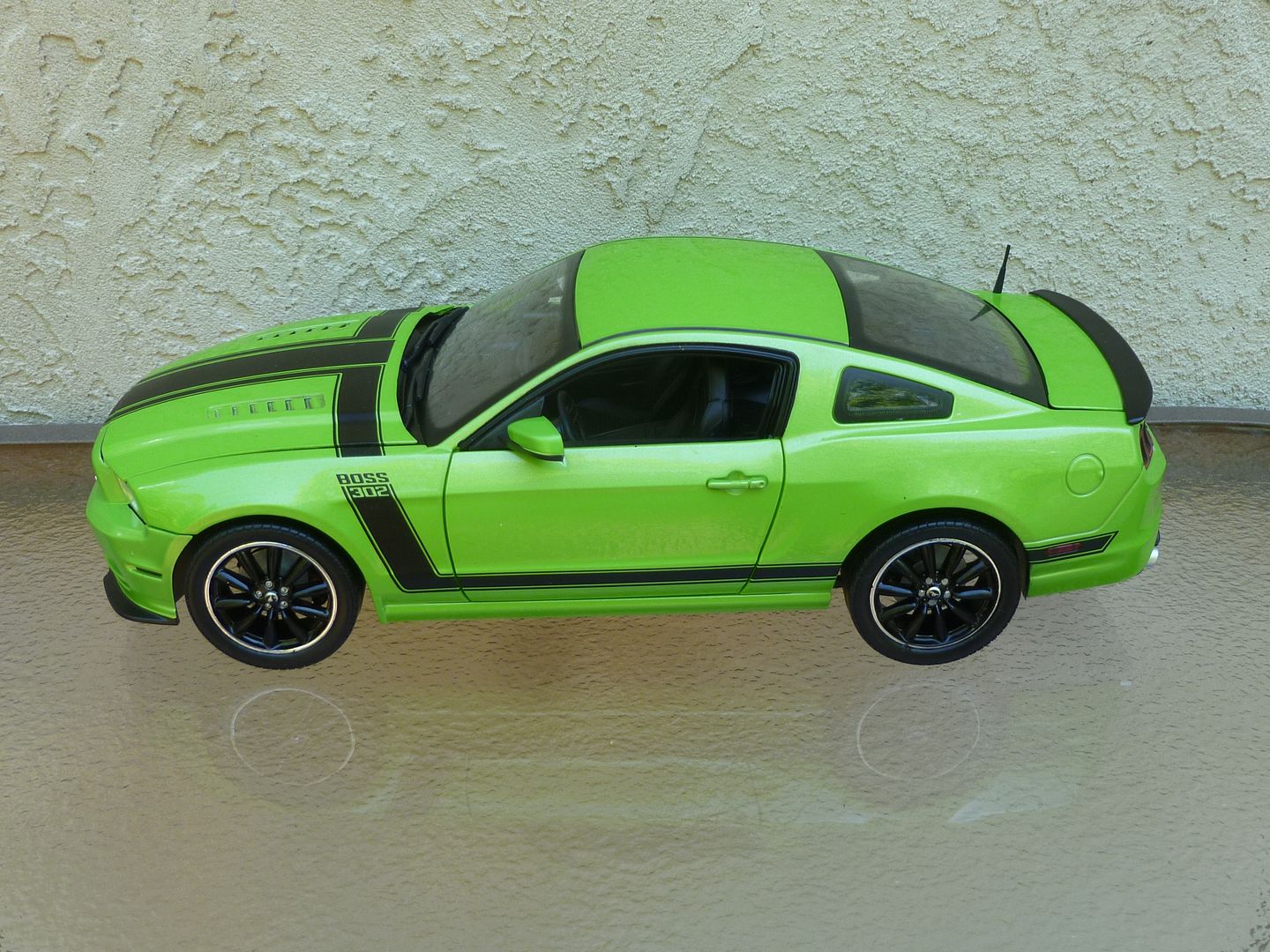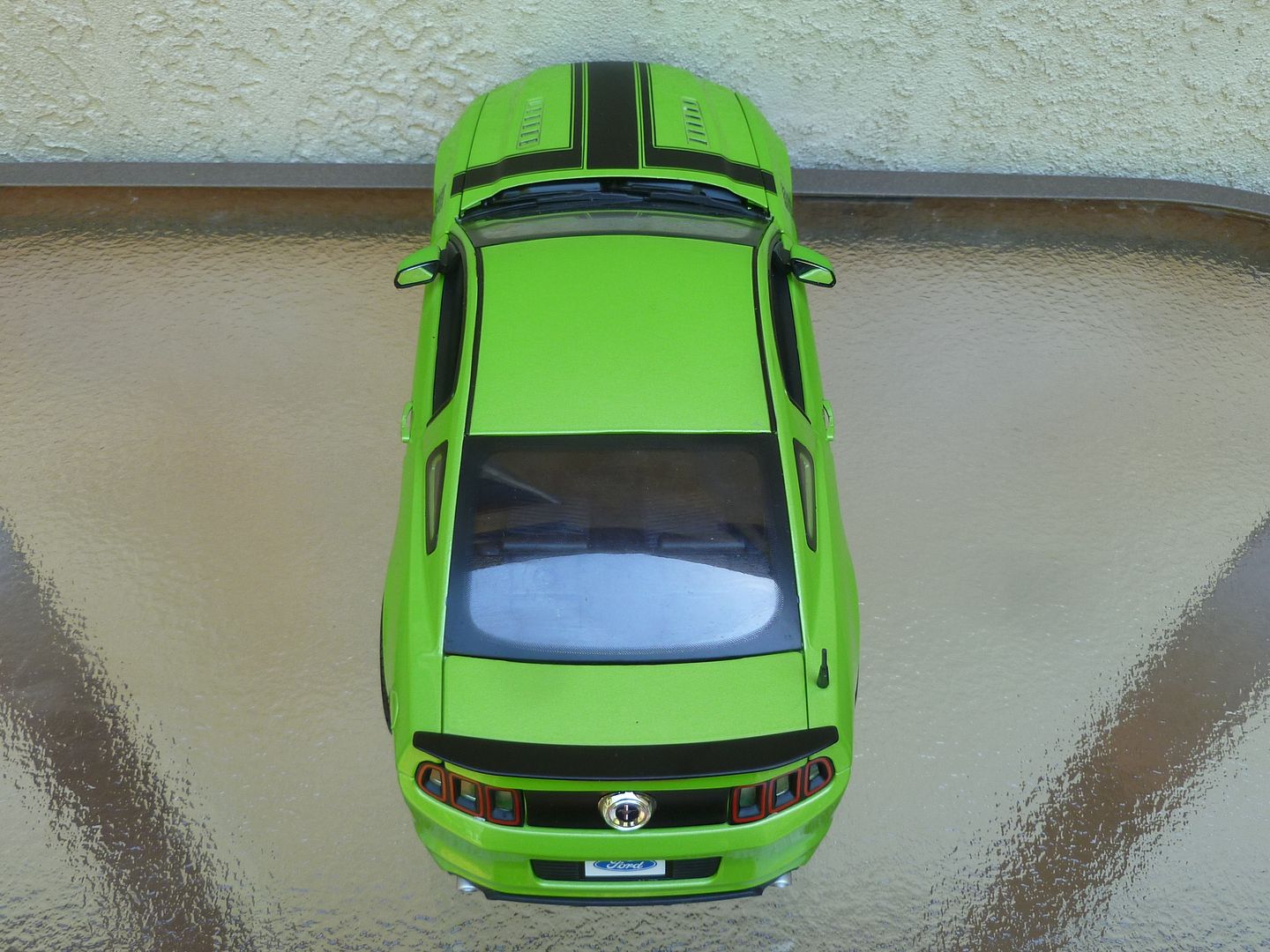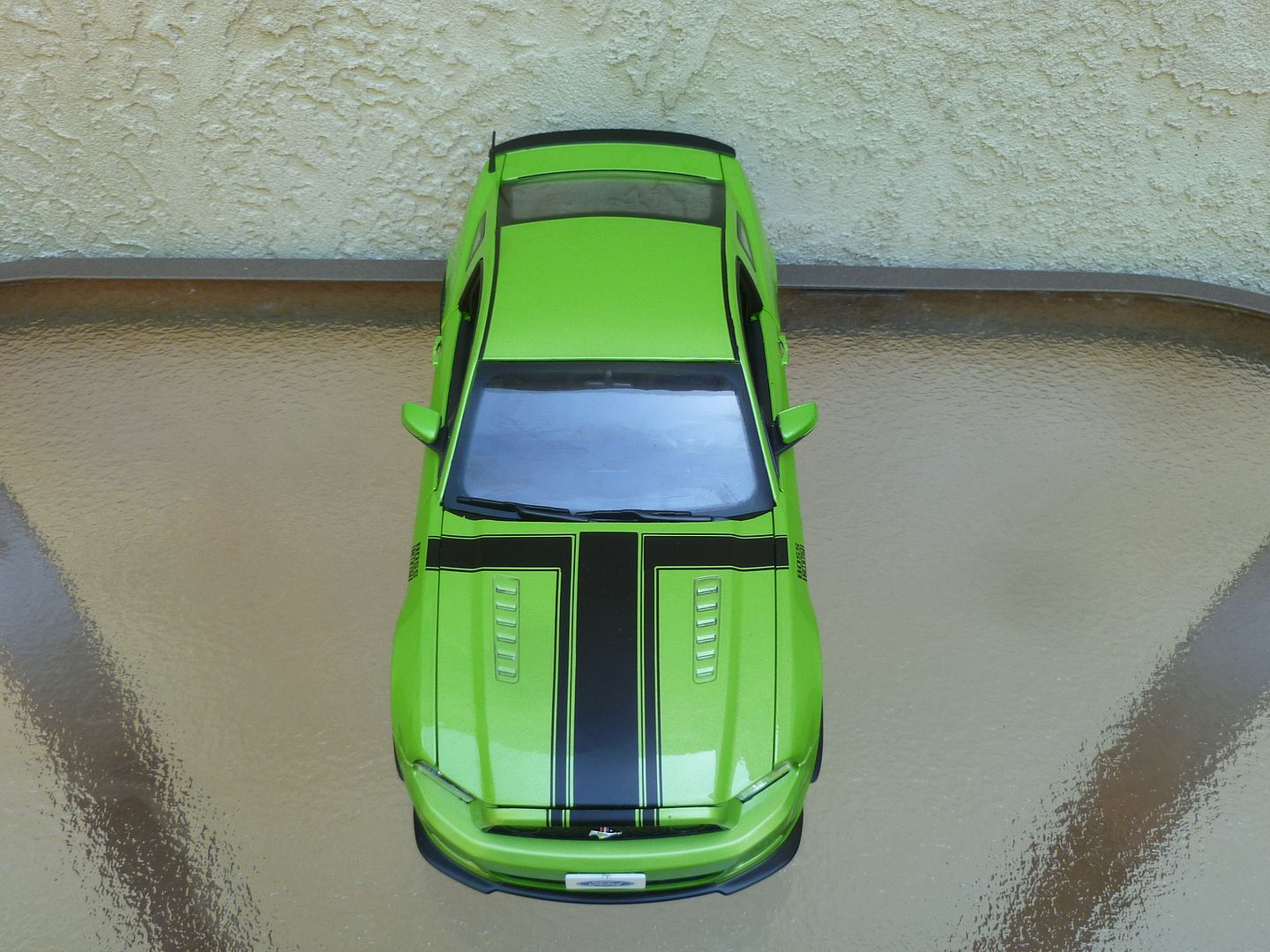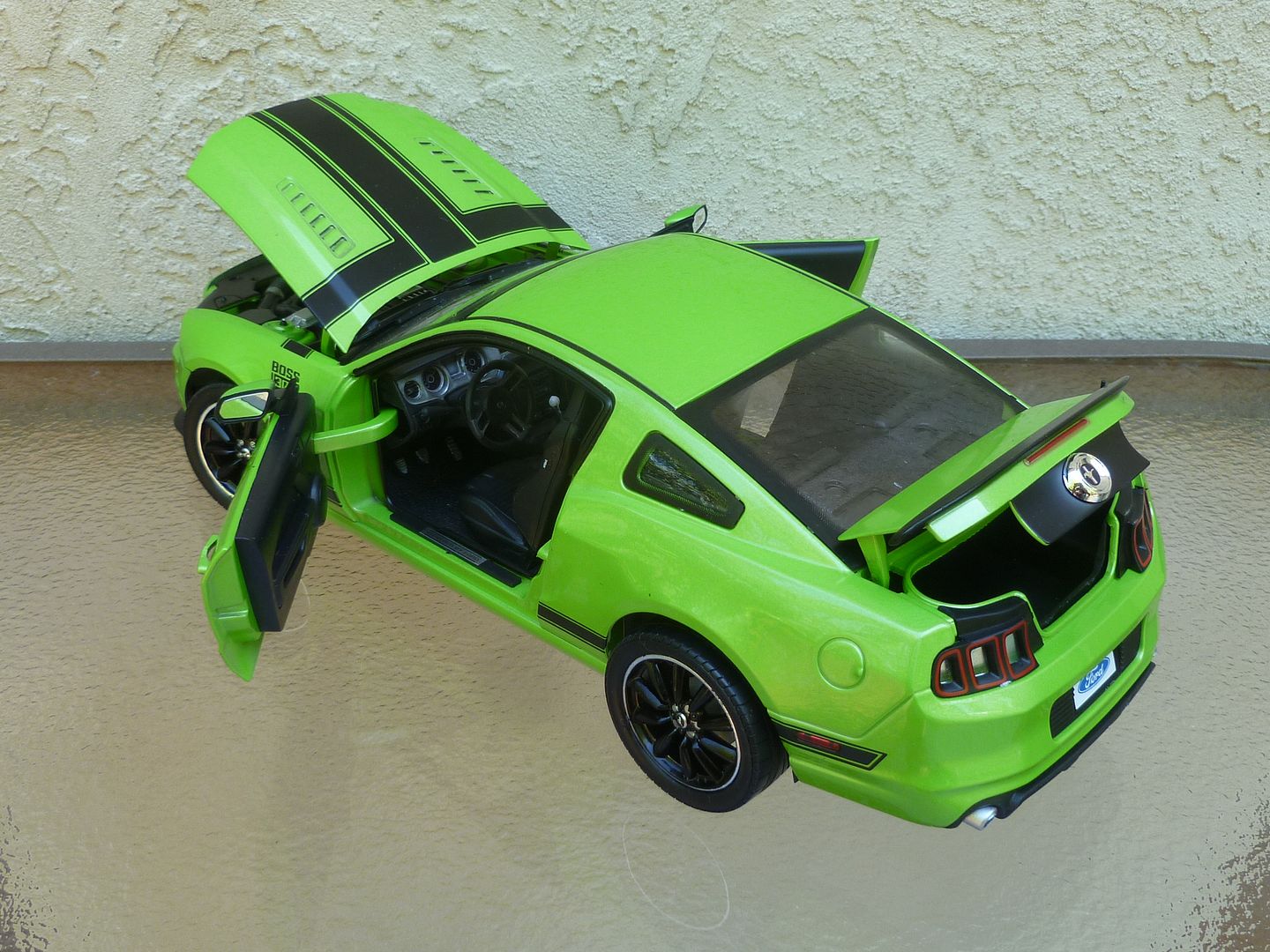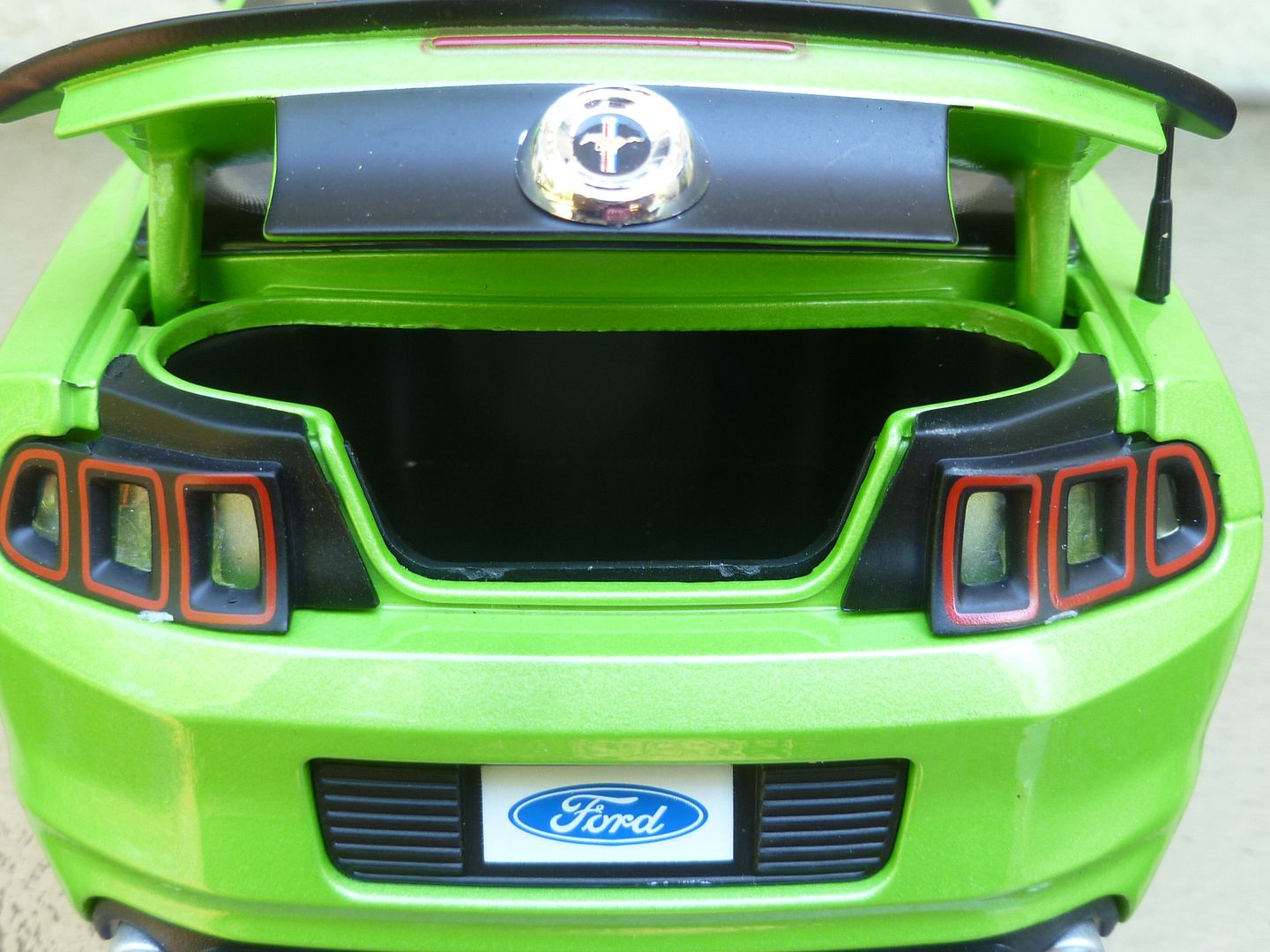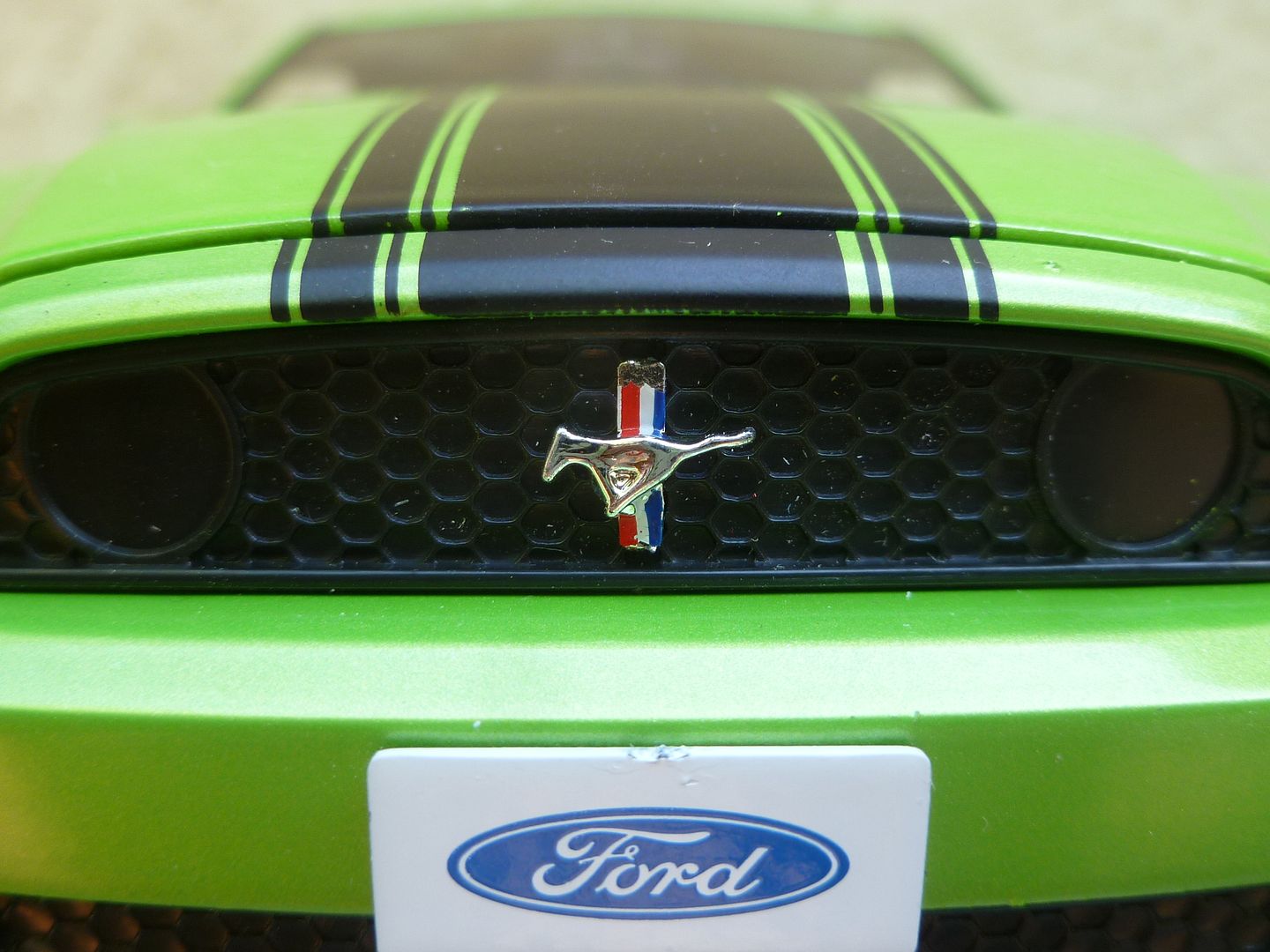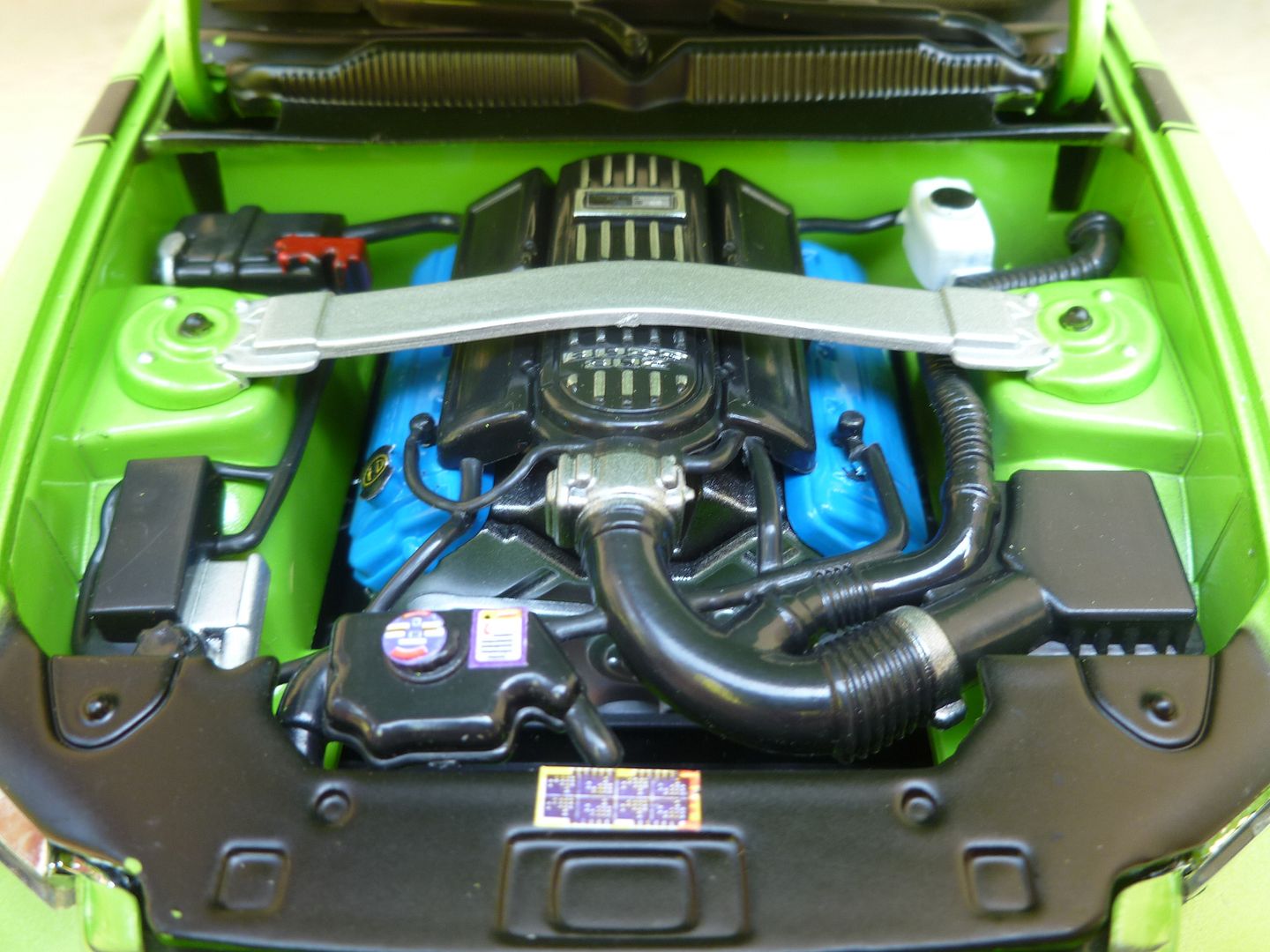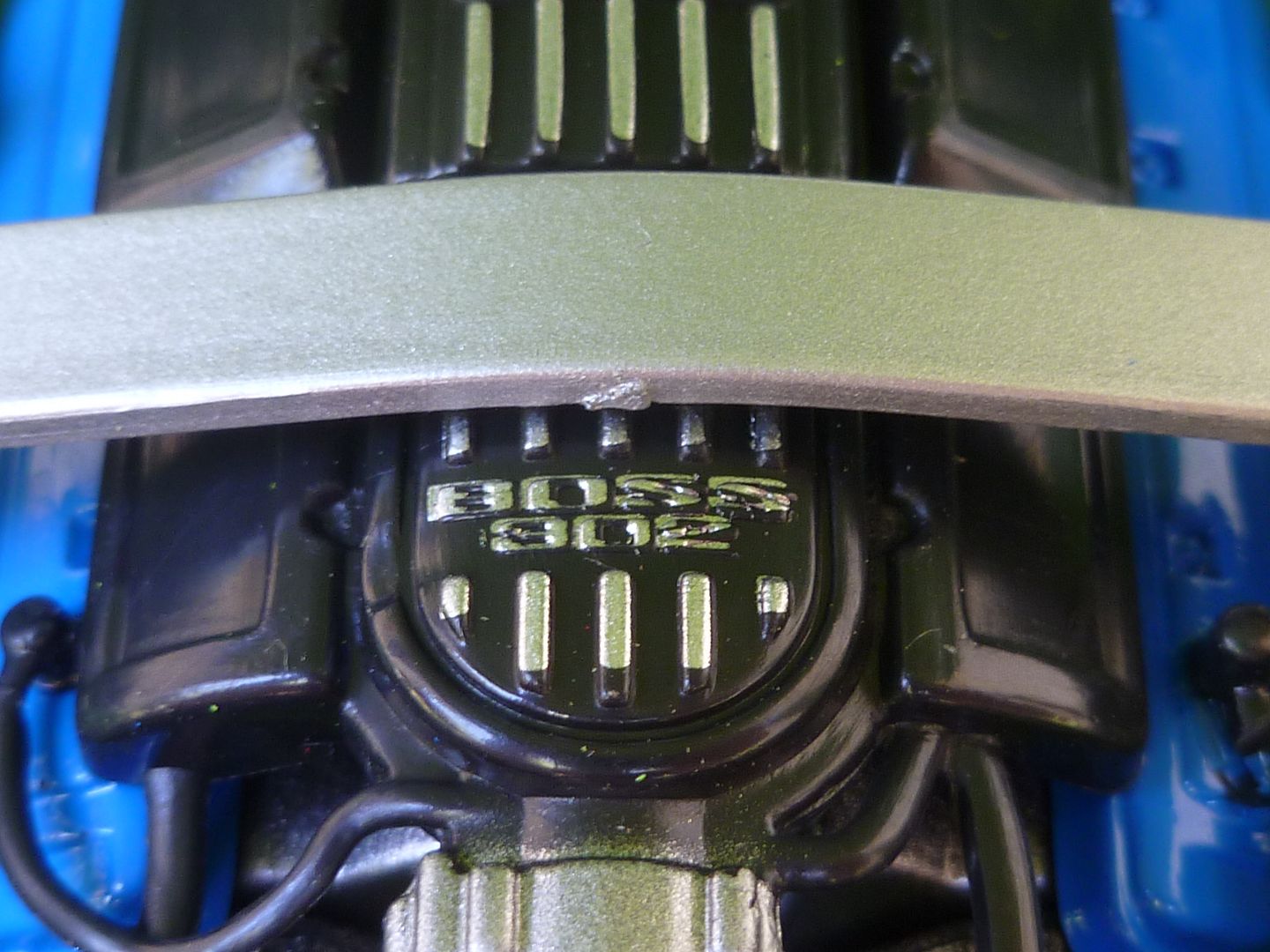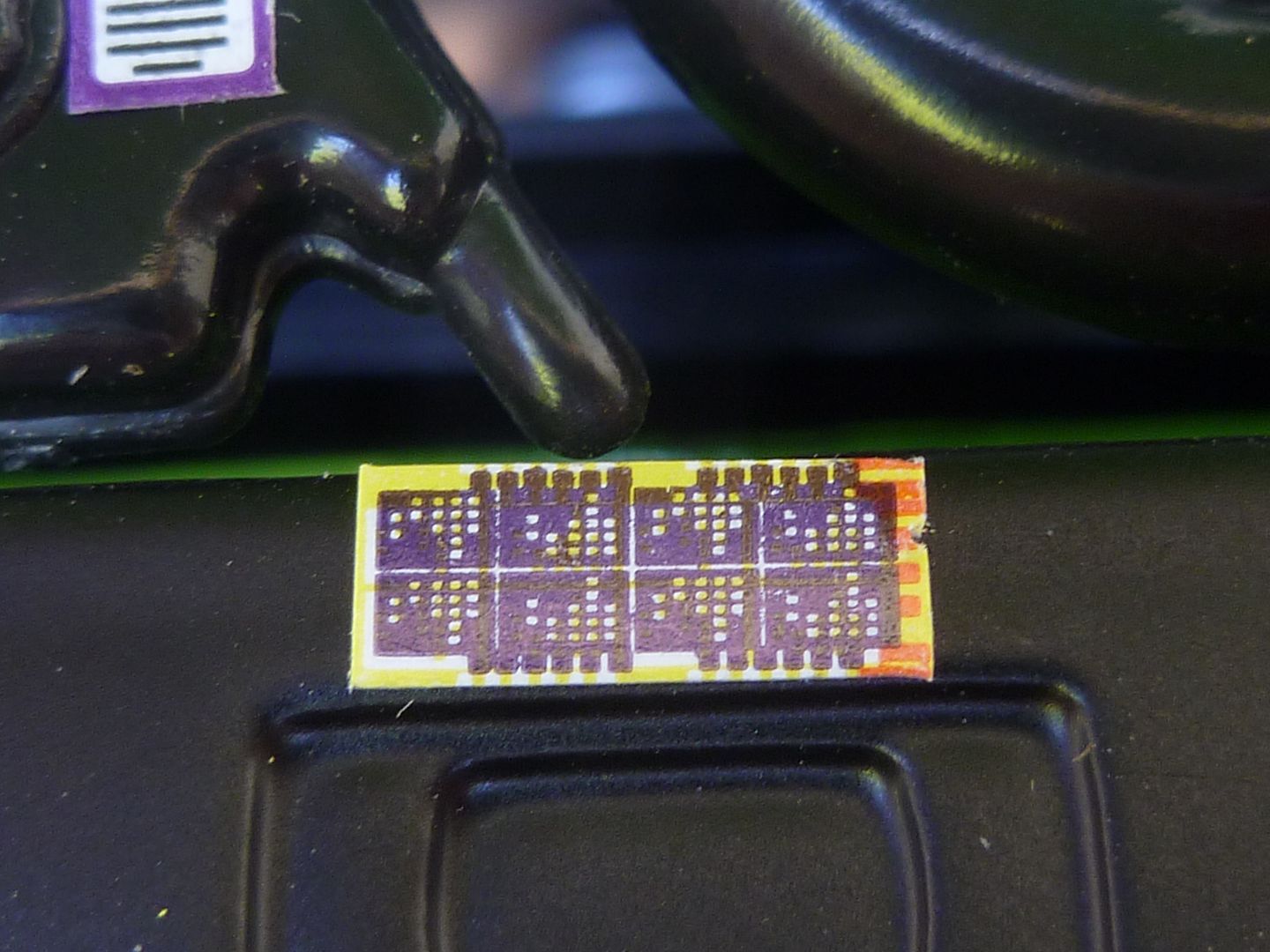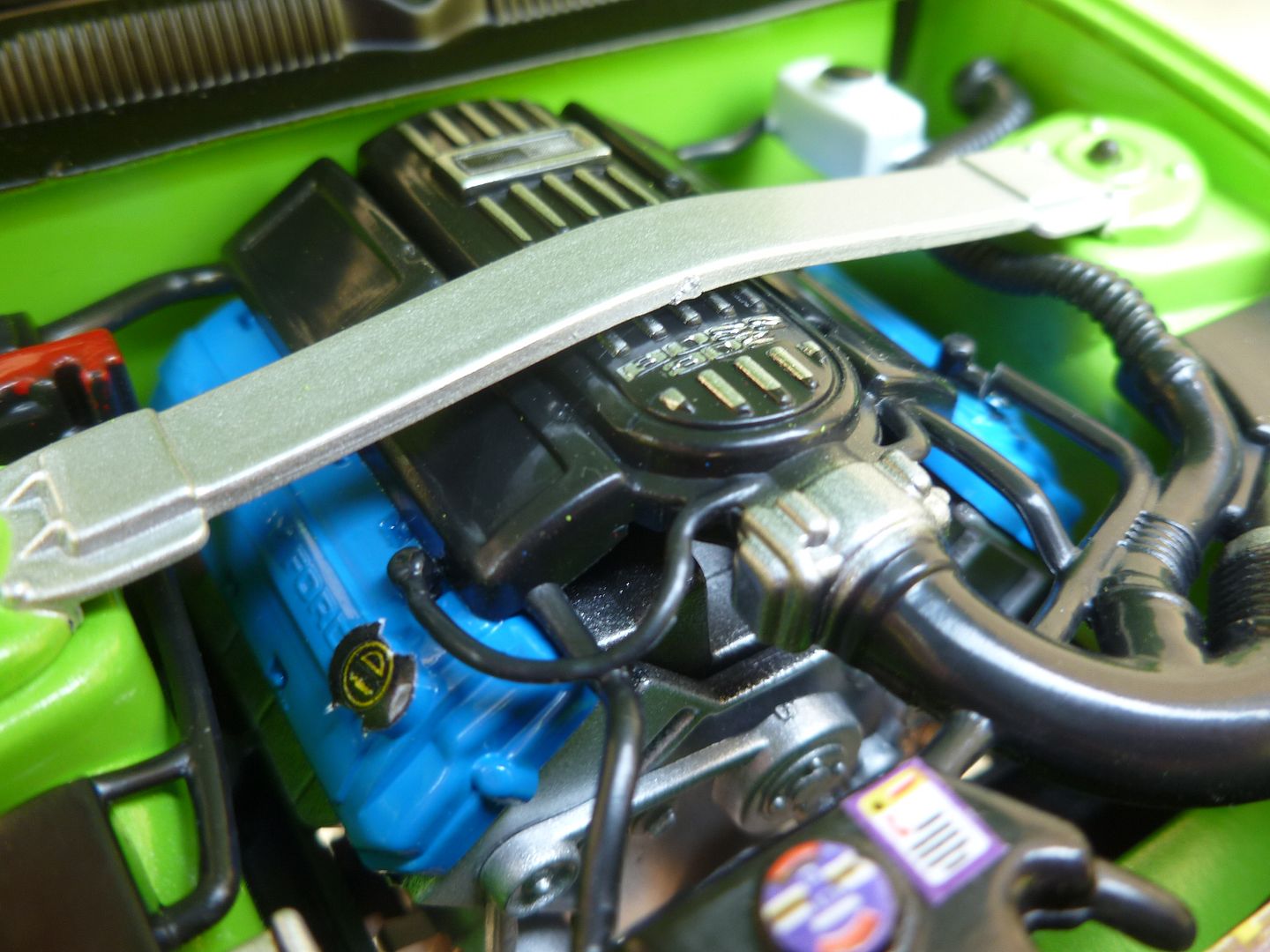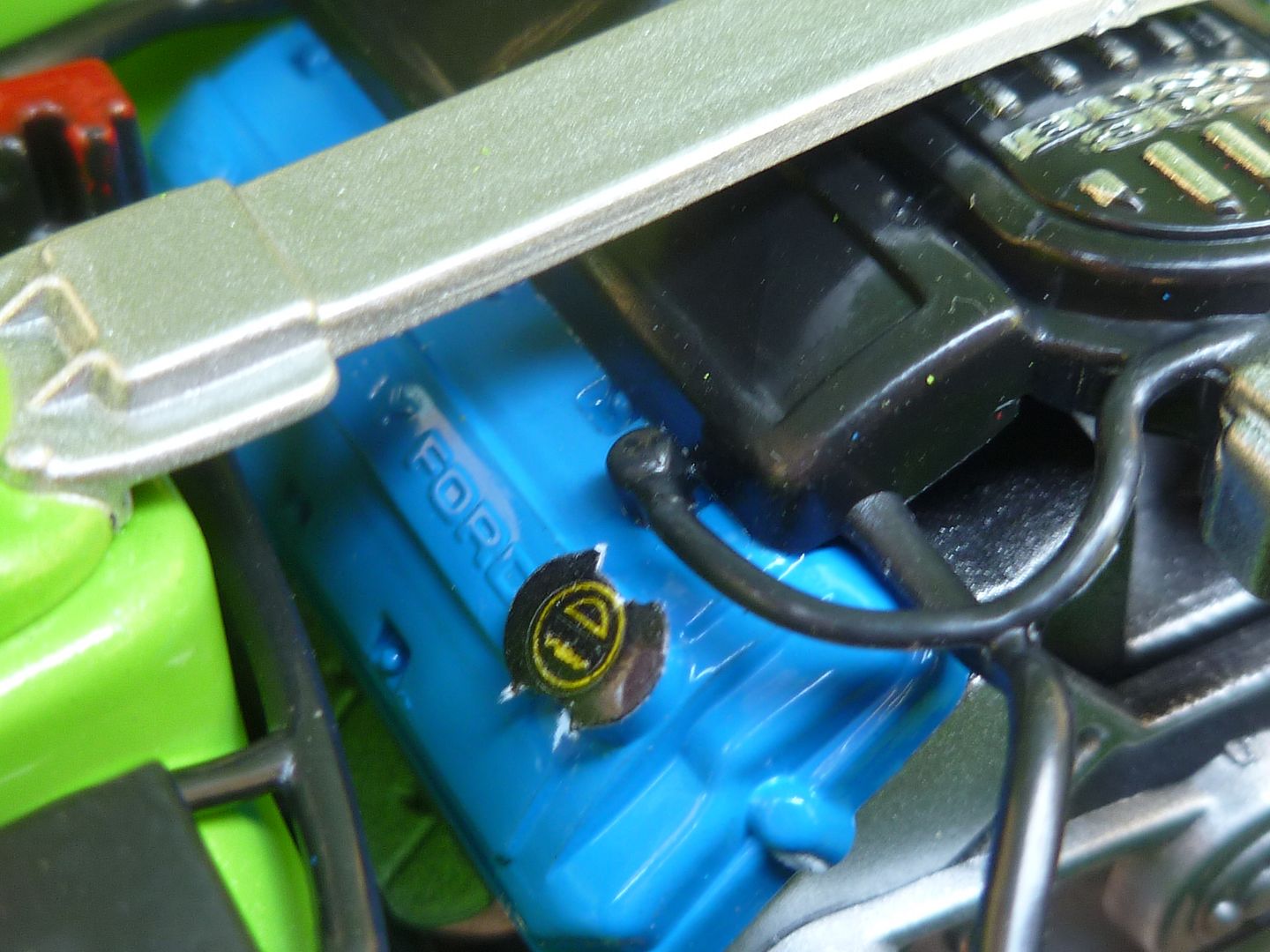 yup...those are massive doglegs.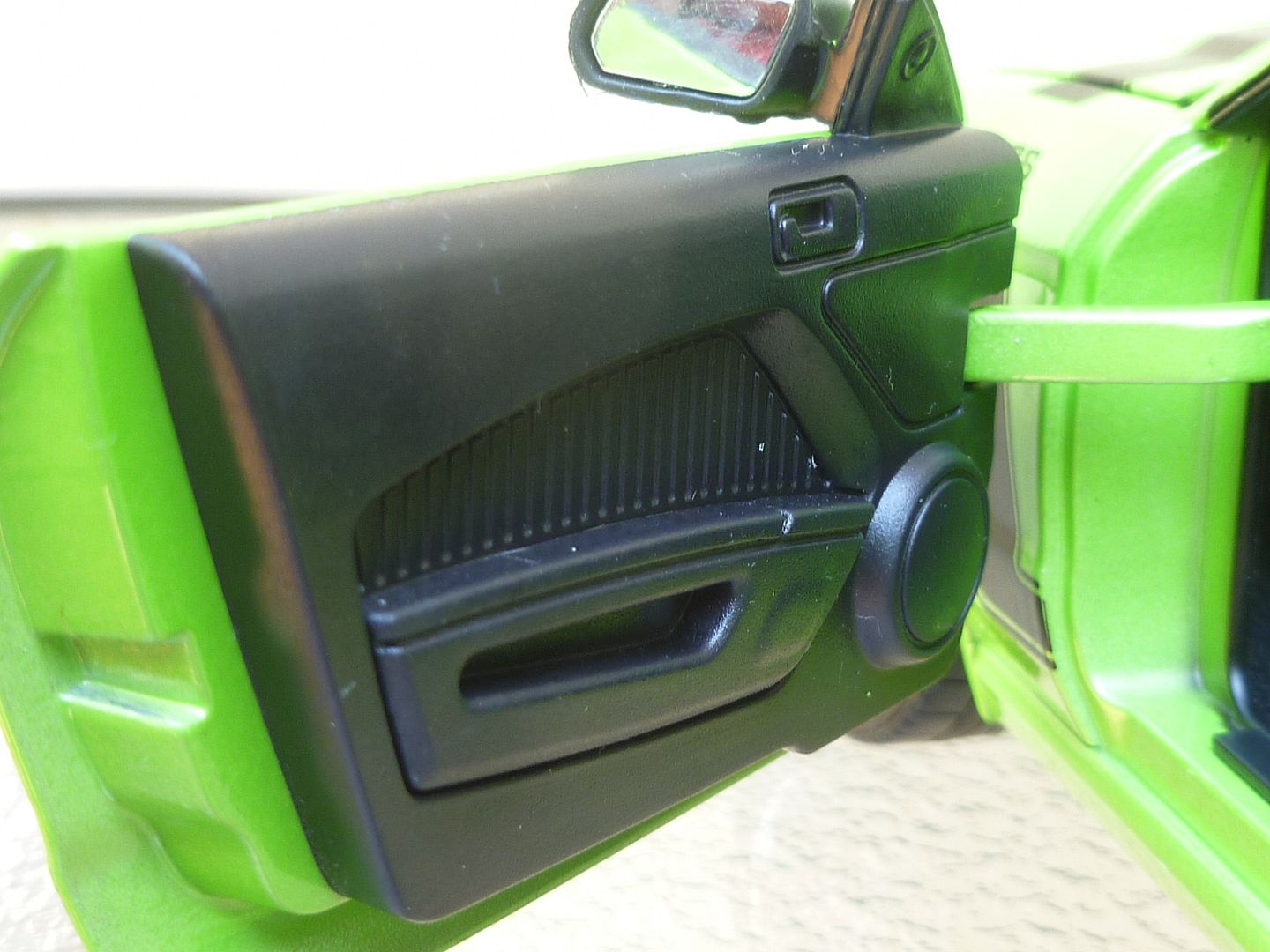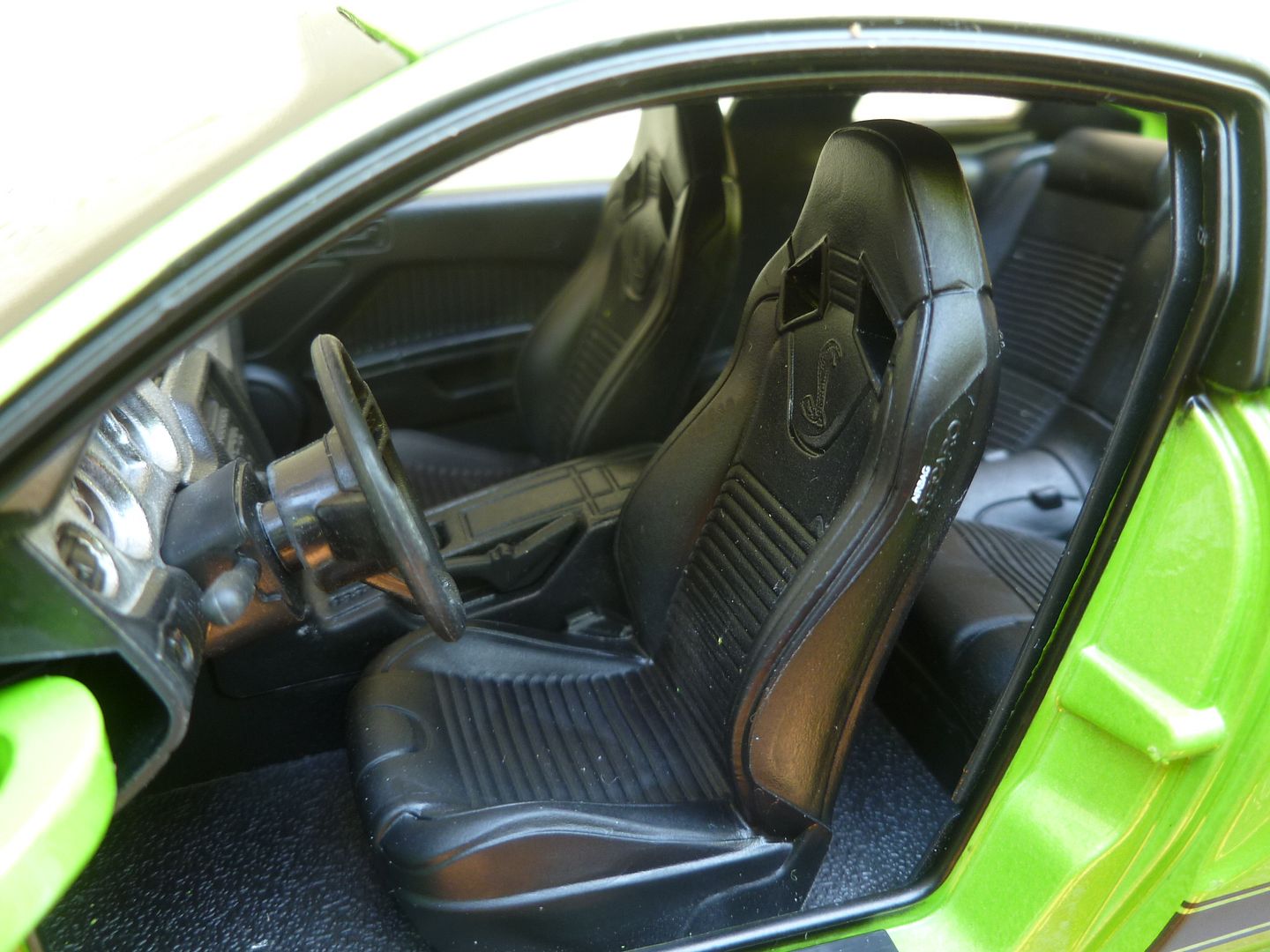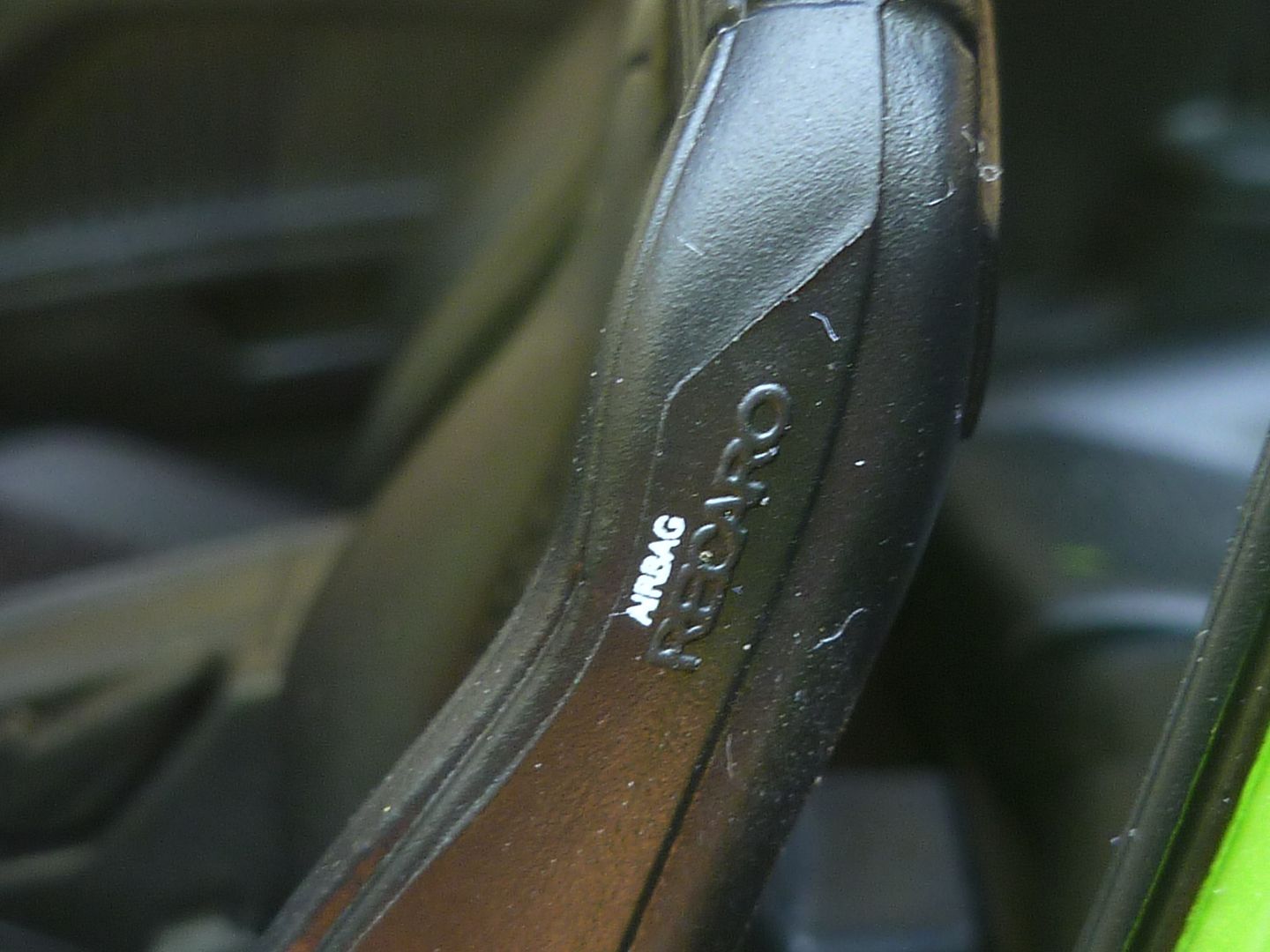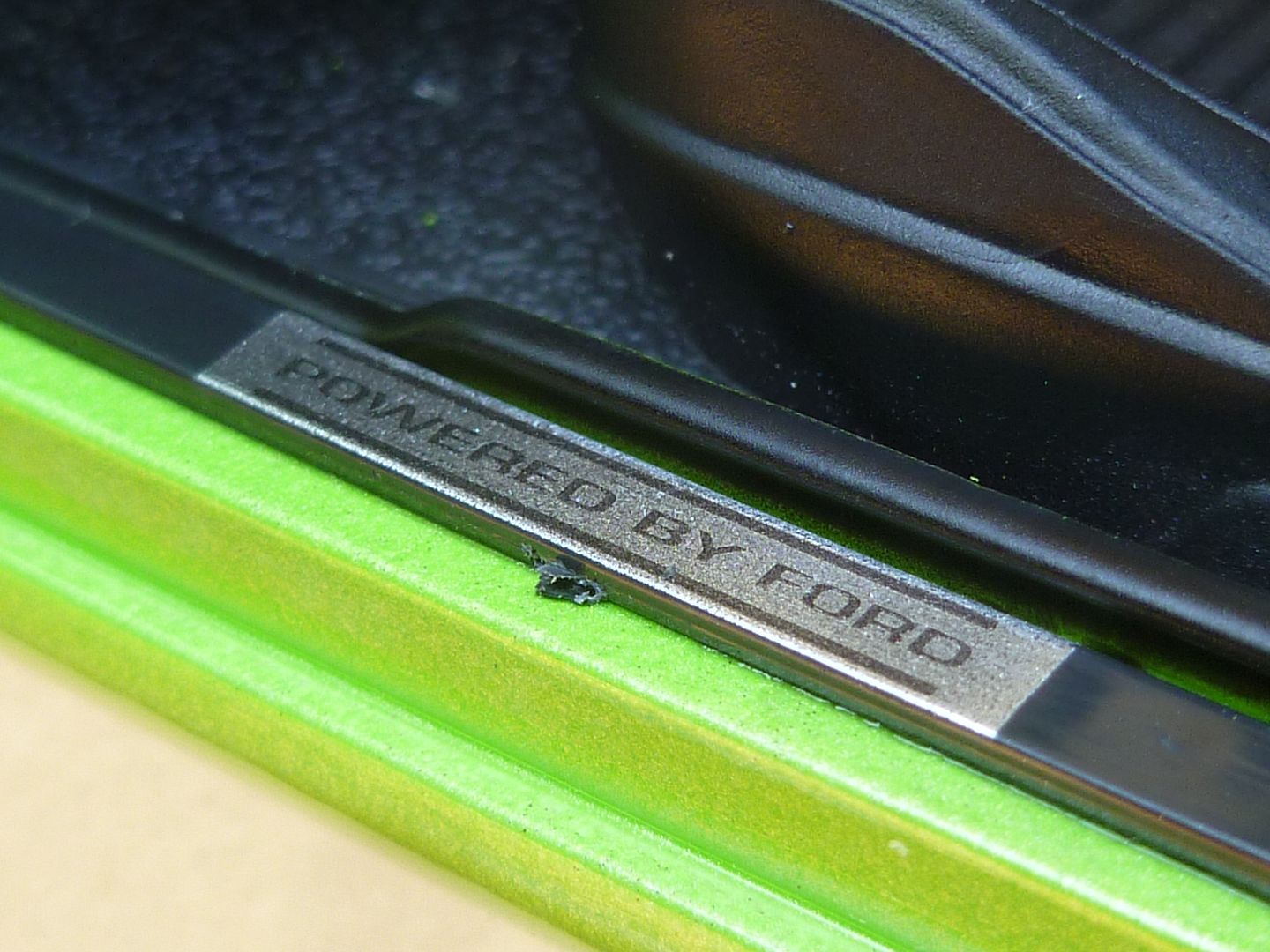 yup...those gauge stickers are slightly crooked.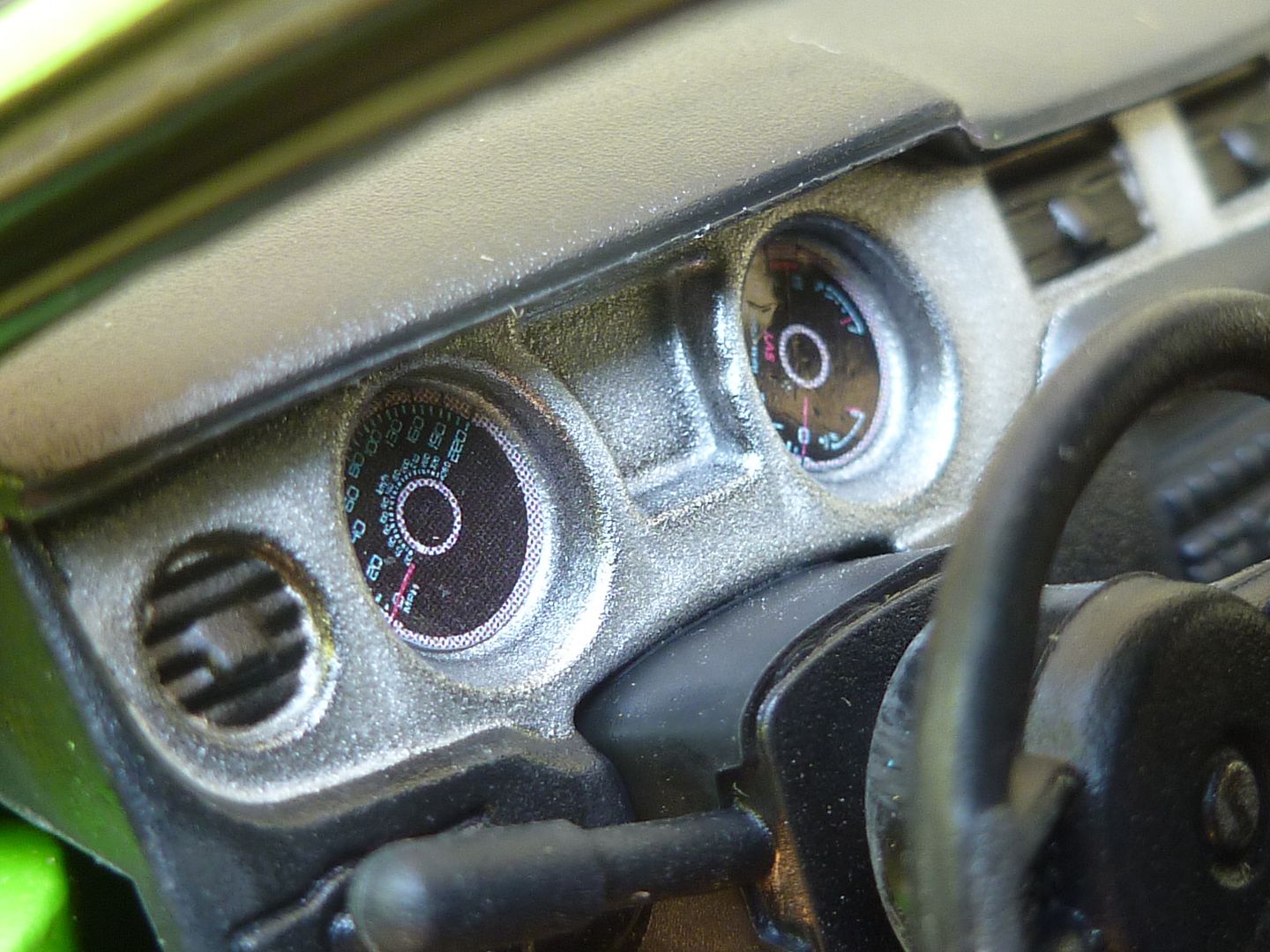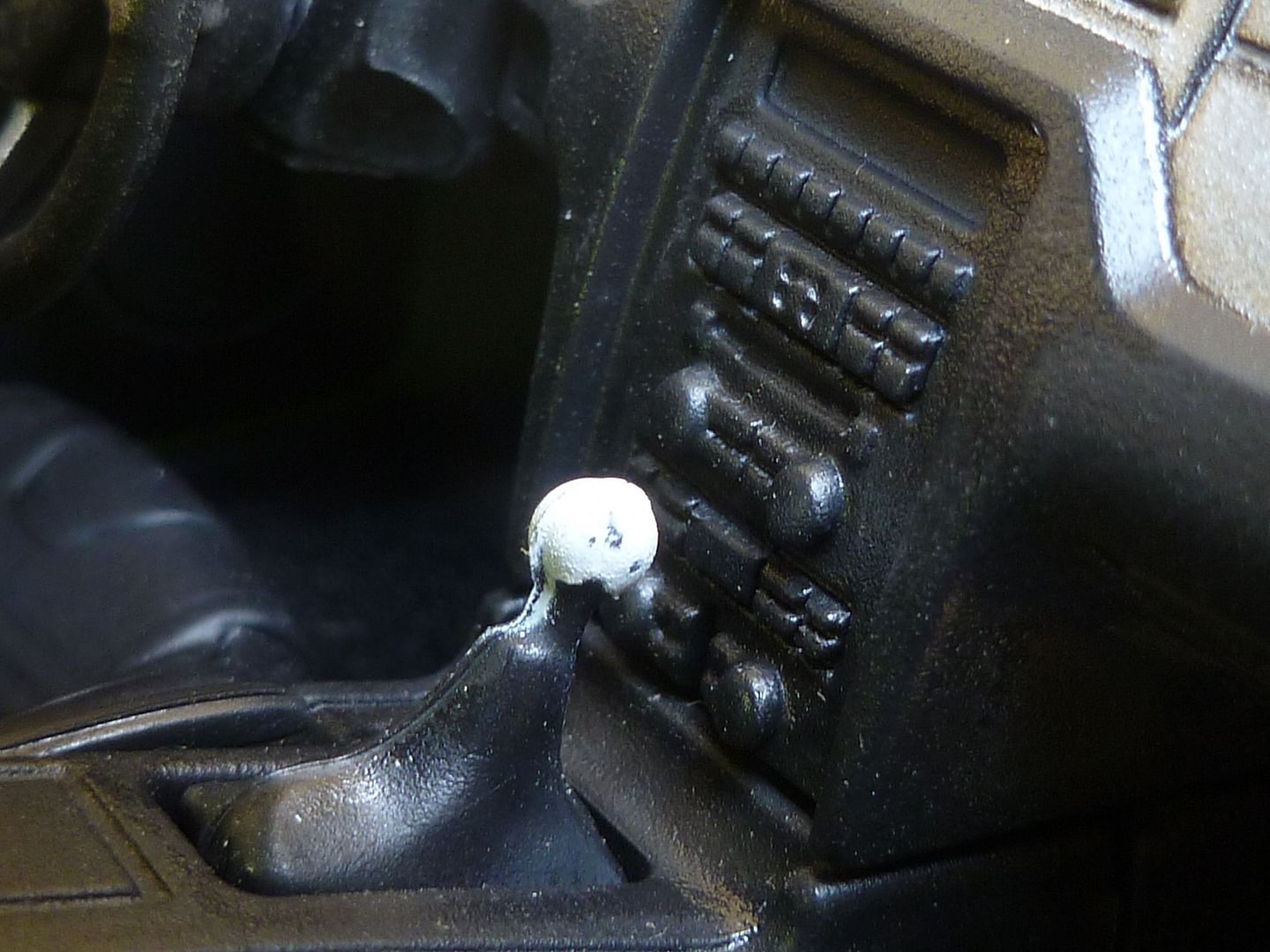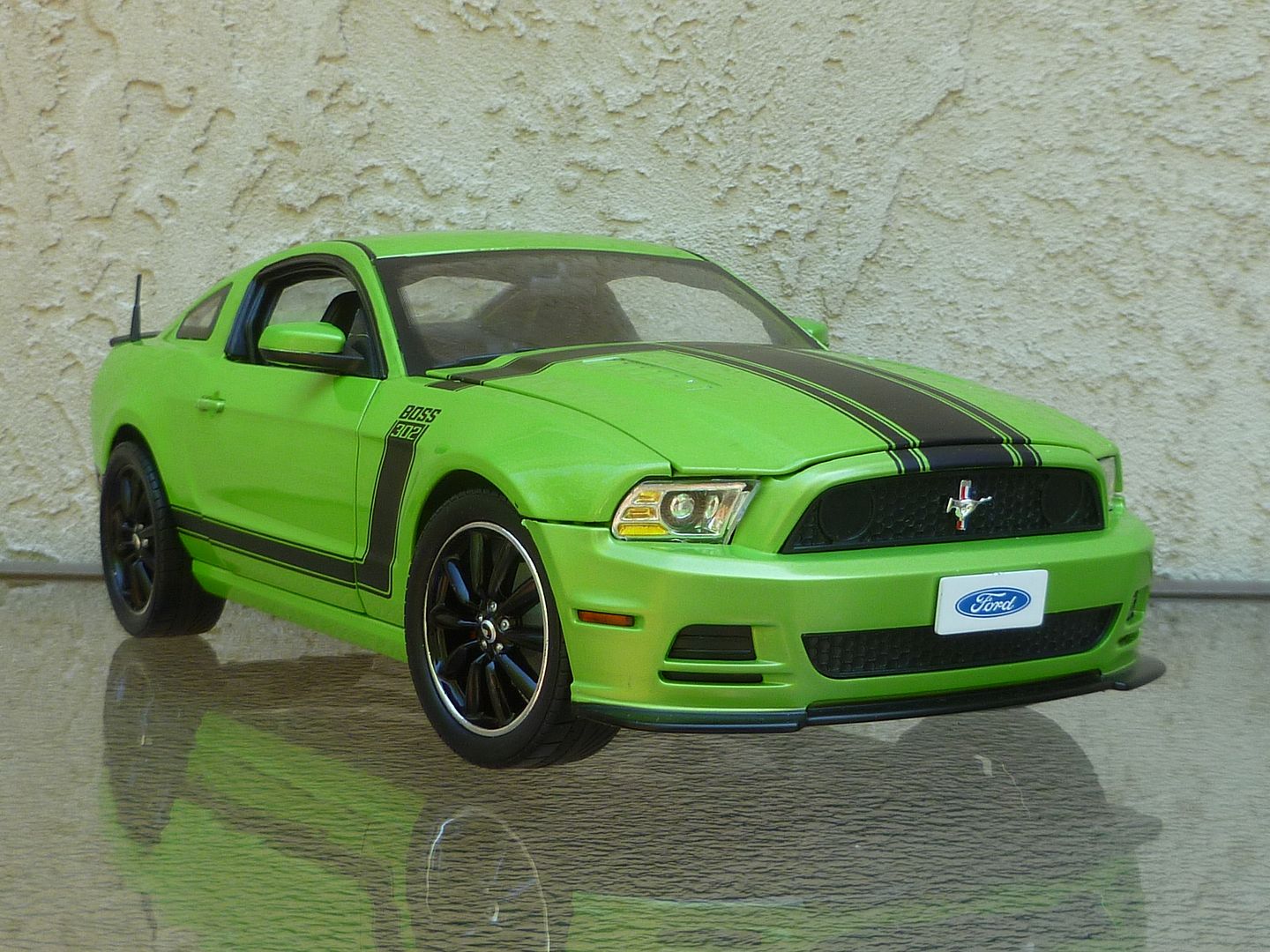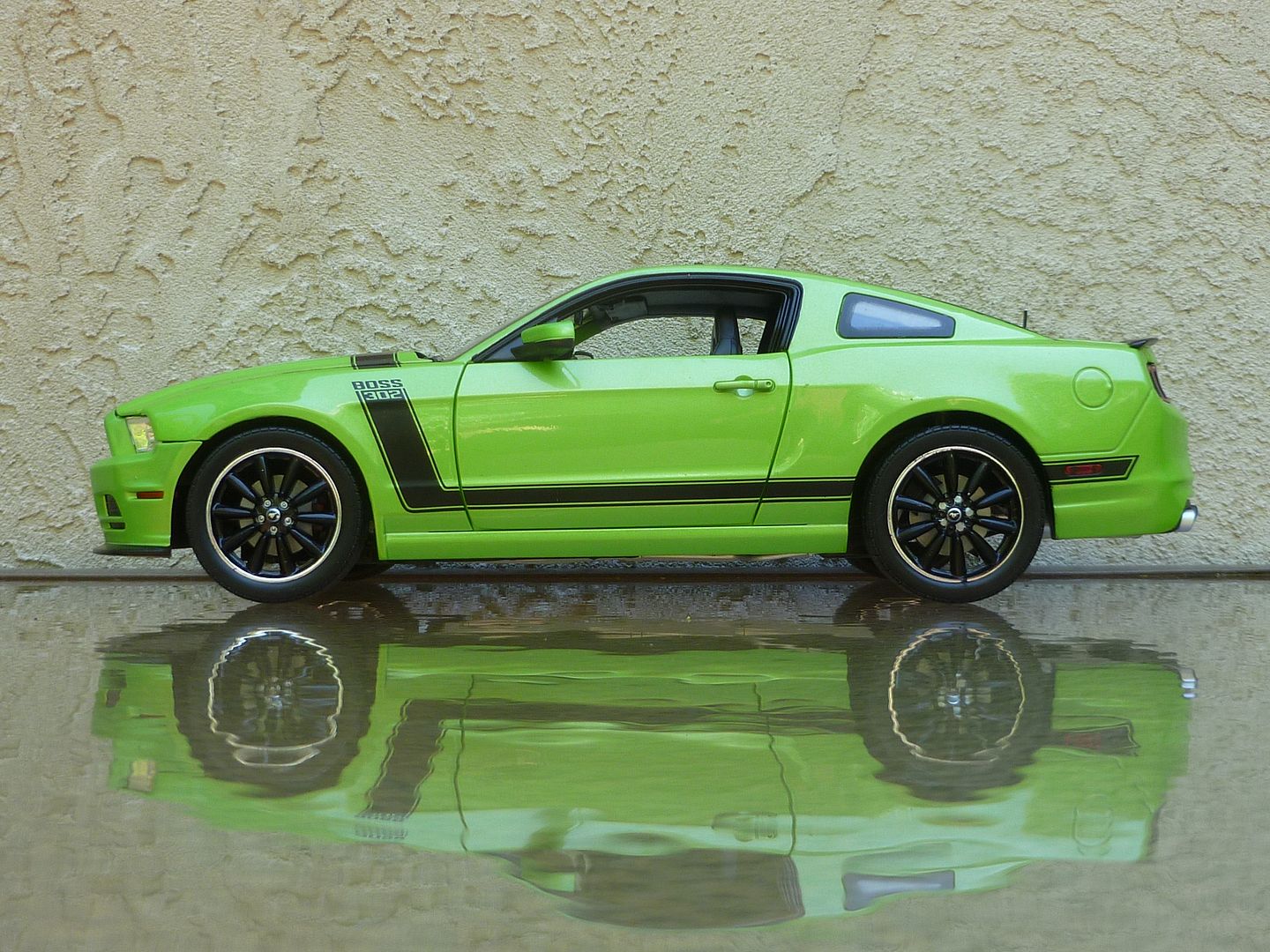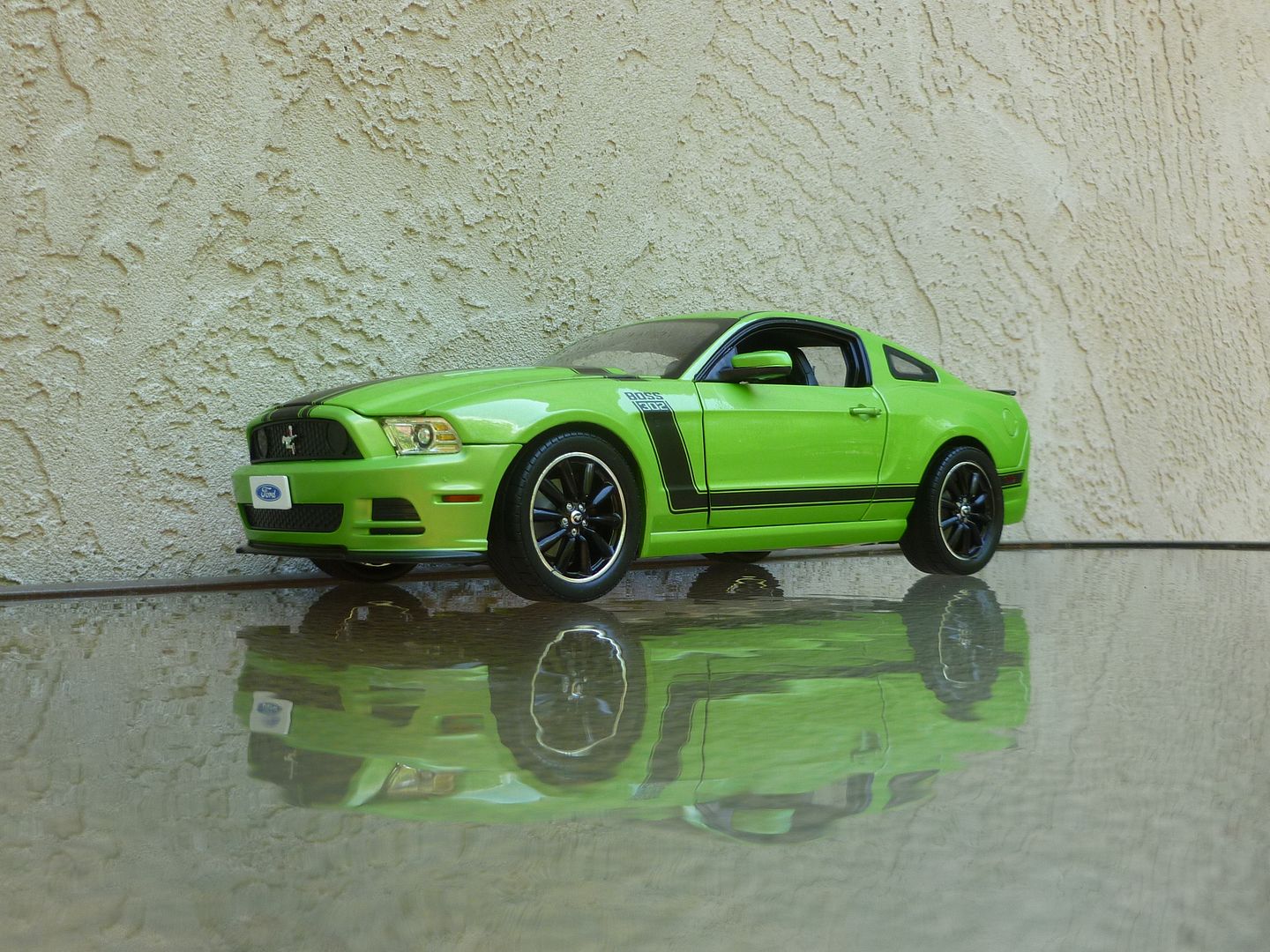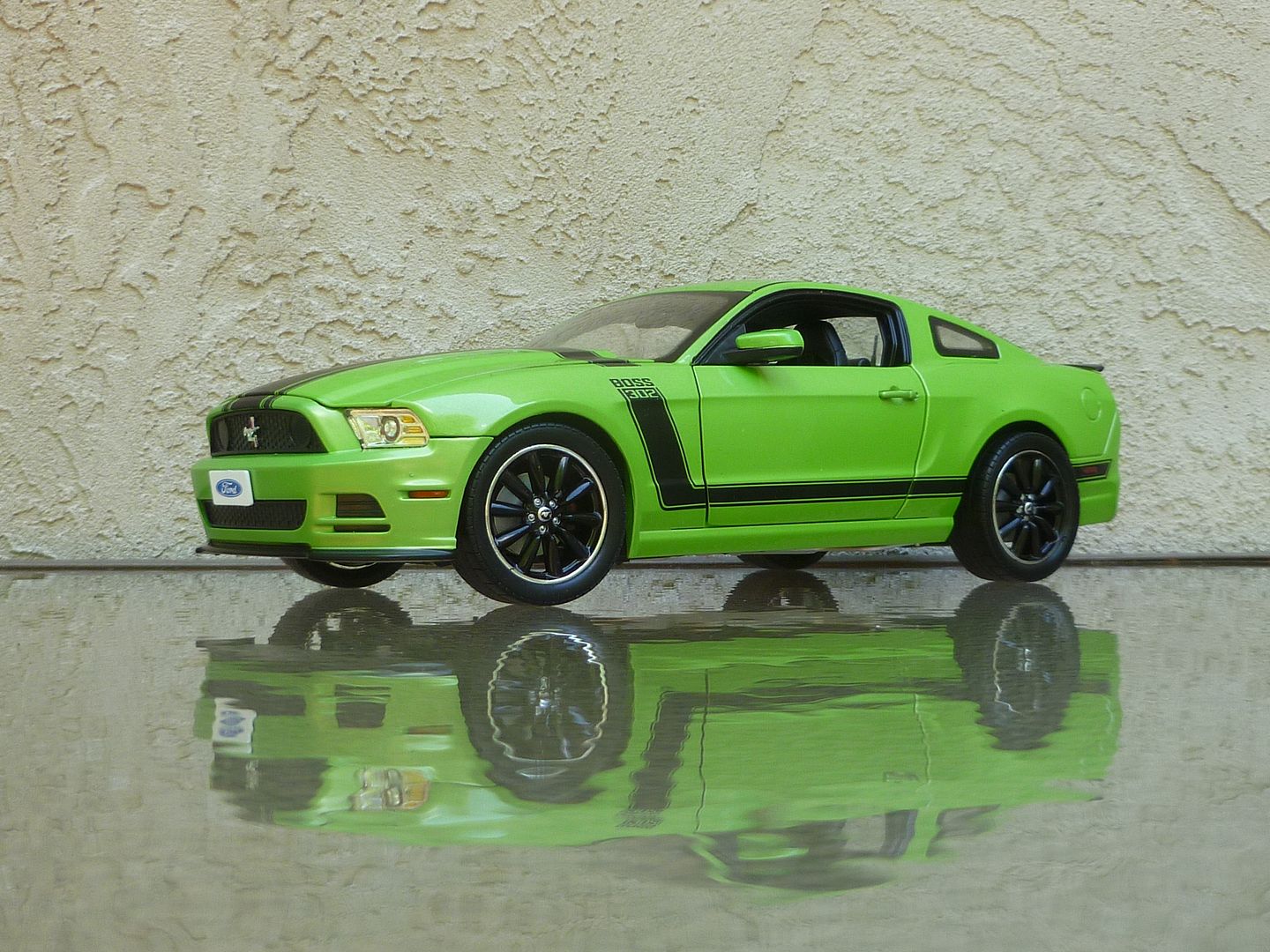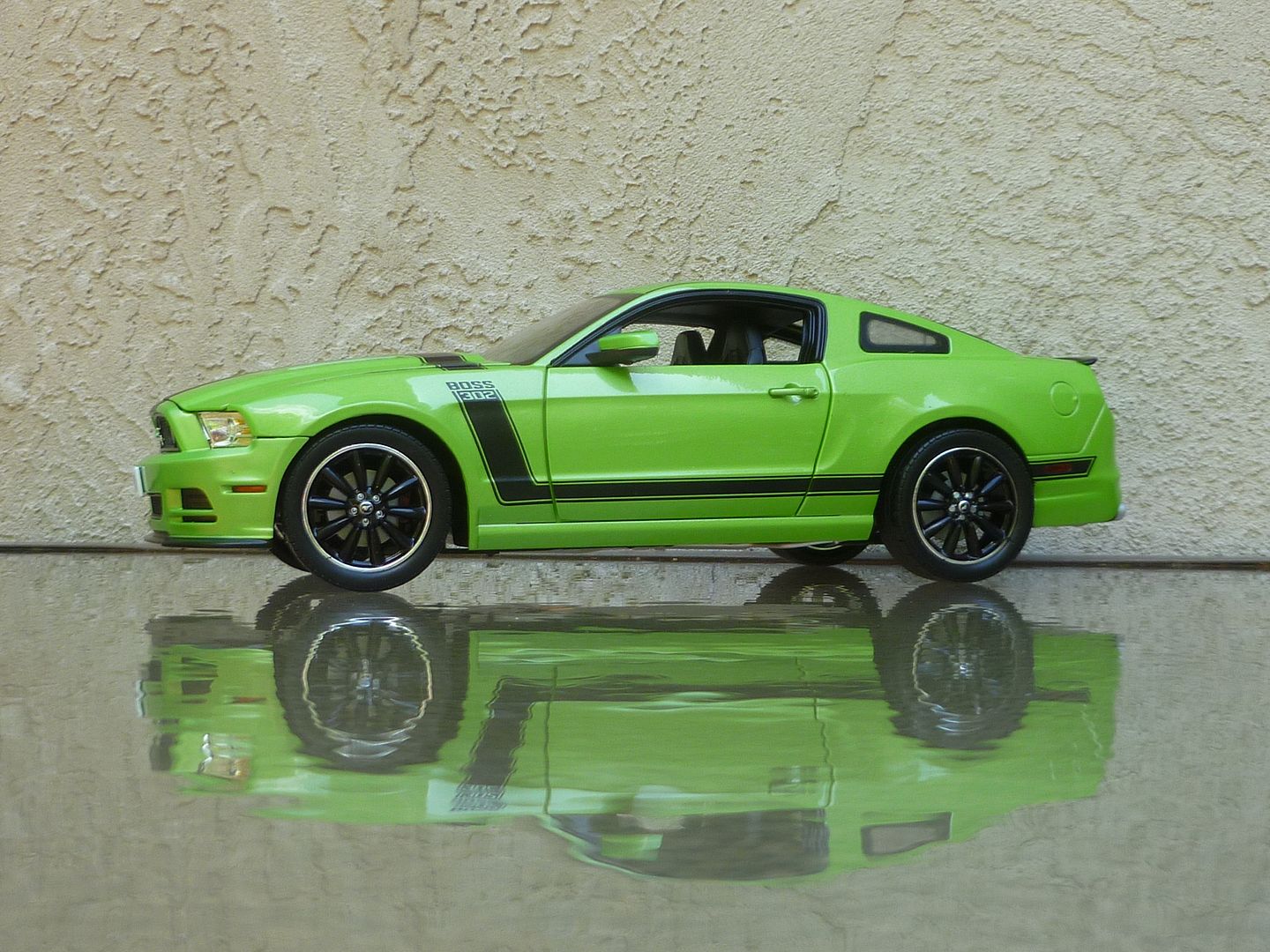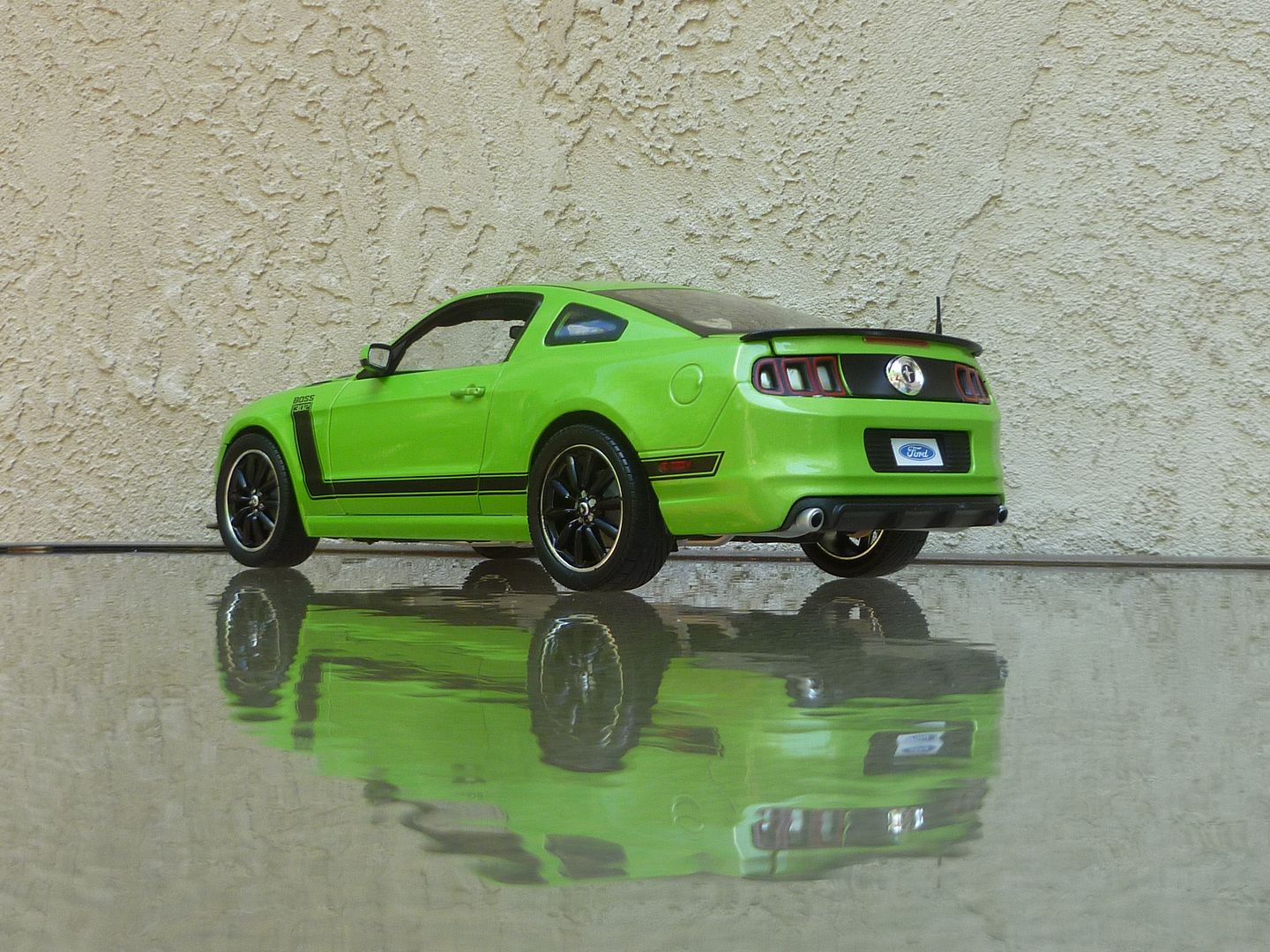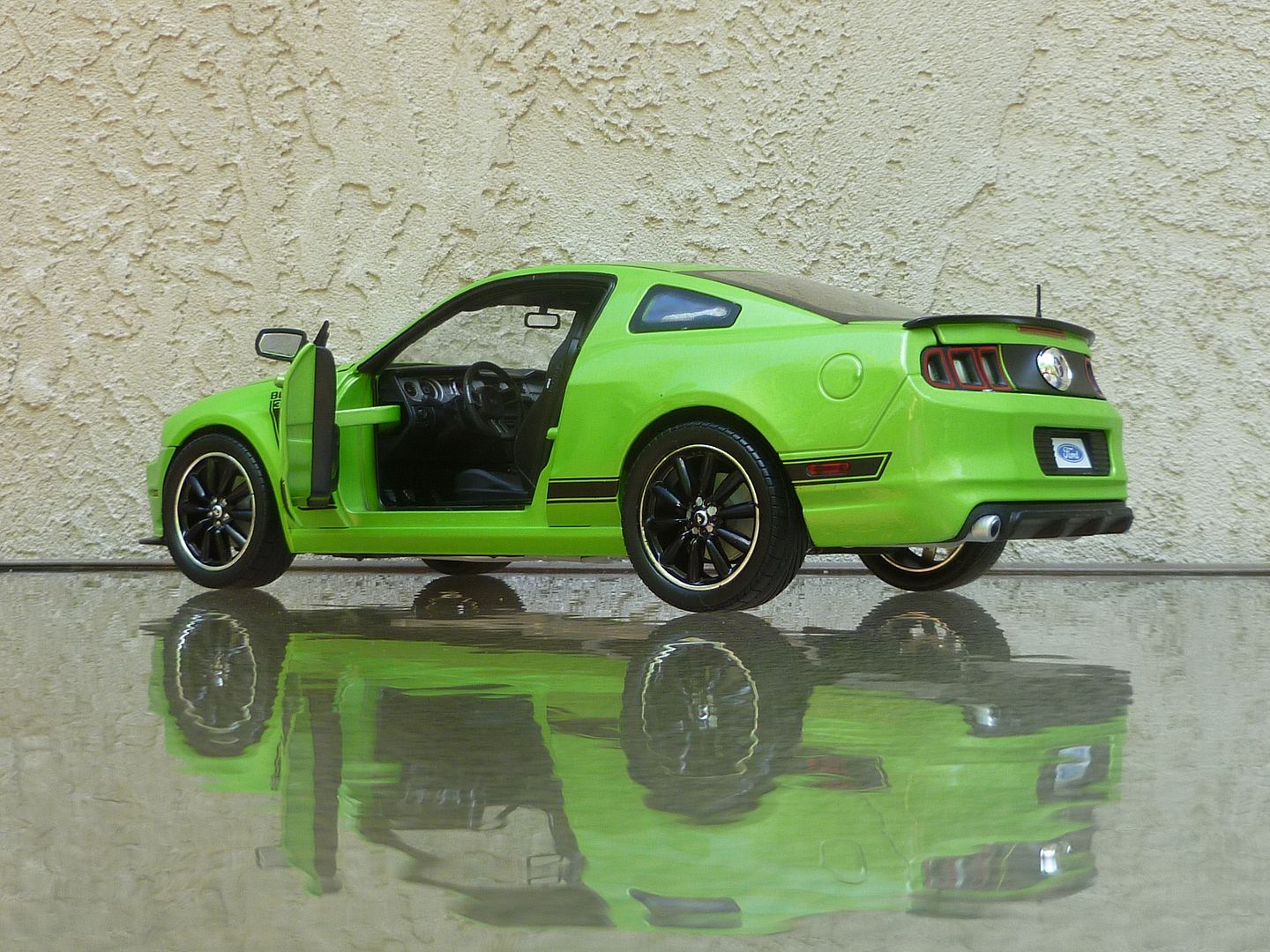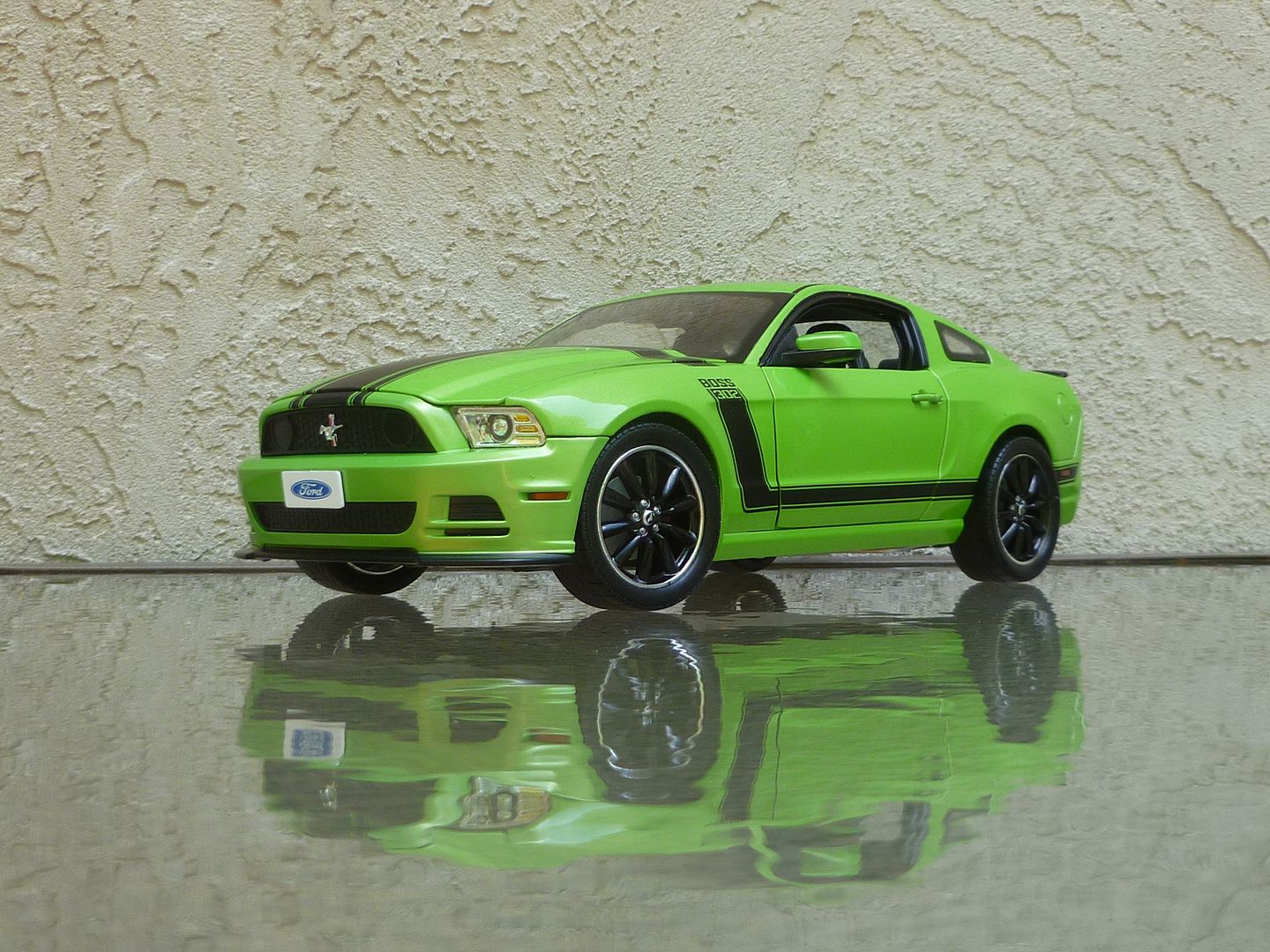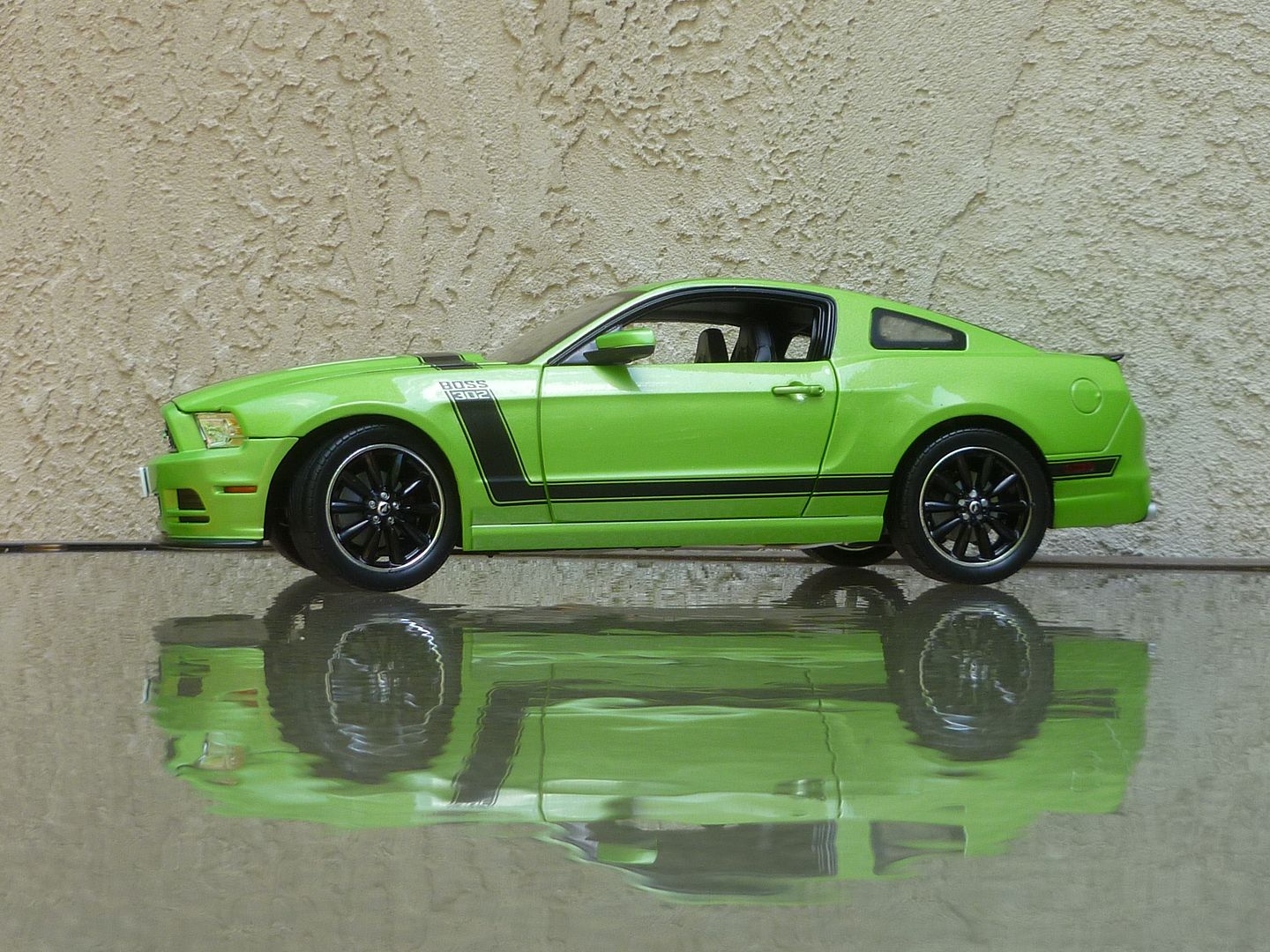 with Highway61's 1970 Boss. Both are 2nd year models & as a result, have matching decal packages. The 2012's match the original 1969's. Nice job Ford!