I was looking forward to getting one of these as soon as they were announced. For the price point (I paid $40), I think they're really well done. The exterior looks great, but the interior is a big let down. In my opinion, they got the important stuff right & the interior can always be detailed.
This is supposed to be the car that Dan Gurney drove (& pushed over the finish line...was leading, ended up 2nd, but was DQ'd) at the 12 Hours of Sebring...but that car is RHD, while this is LHD. This car also doesn't have the "Gurney bump" over the right door that is barely visible in the 1st racing pic. So, I don't really know what this car is...but I do like it...so much so, that it's probably one of my favorite buys this year. Its also available in red, black & this blue...without numbers.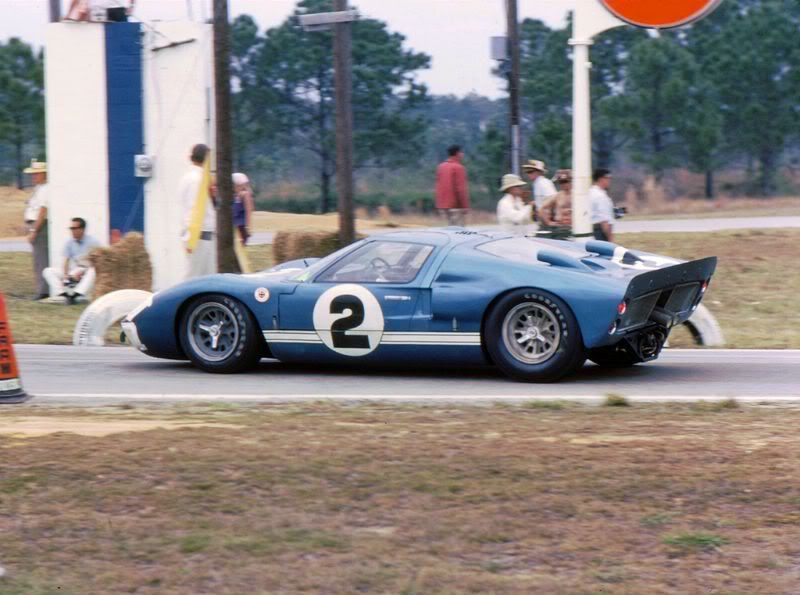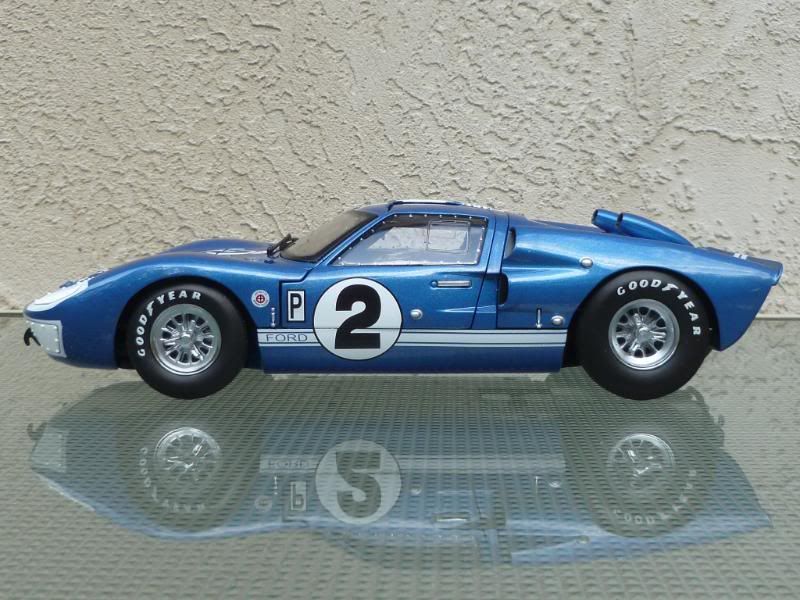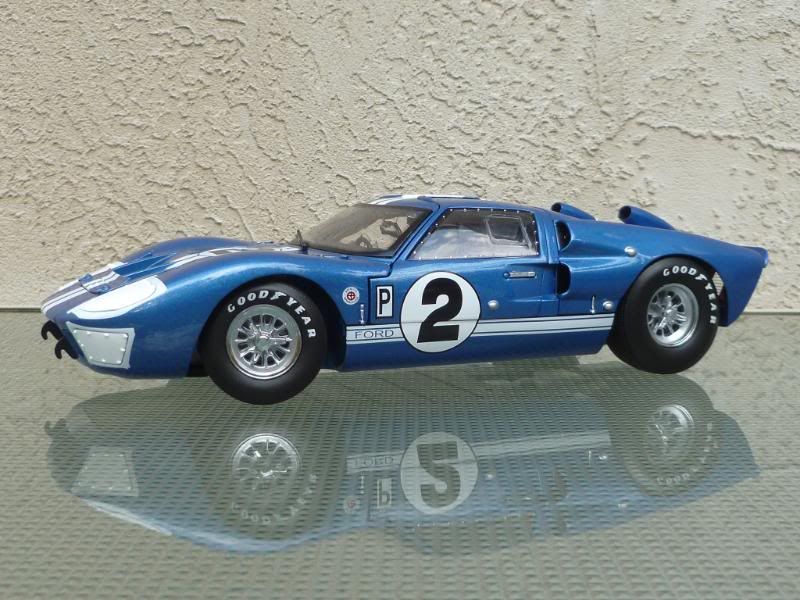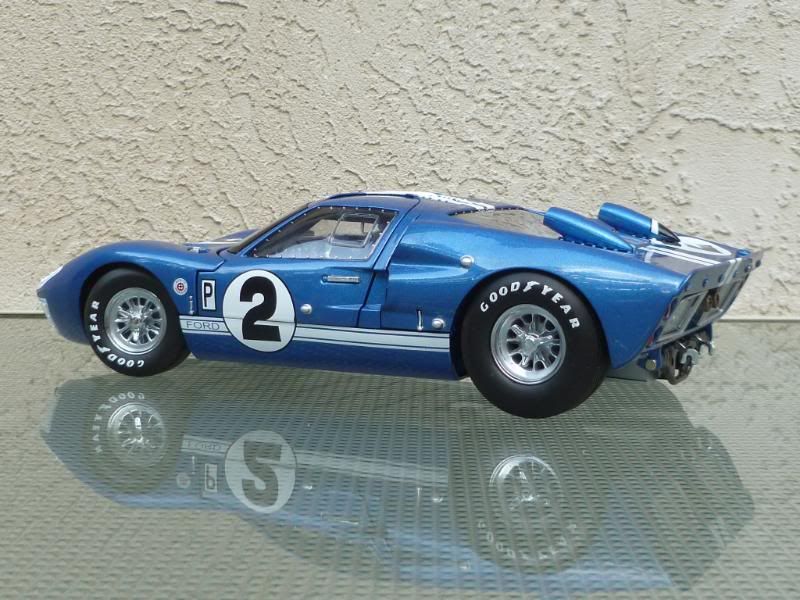 Paint smuge on right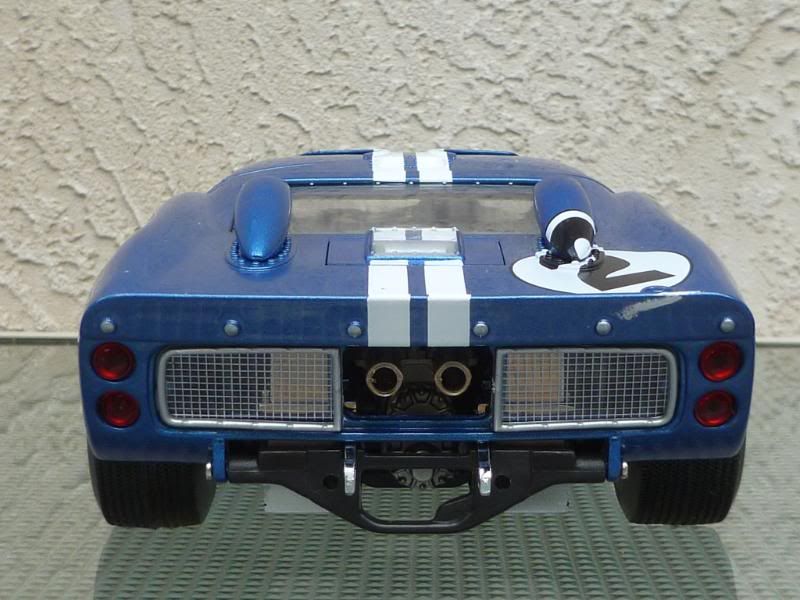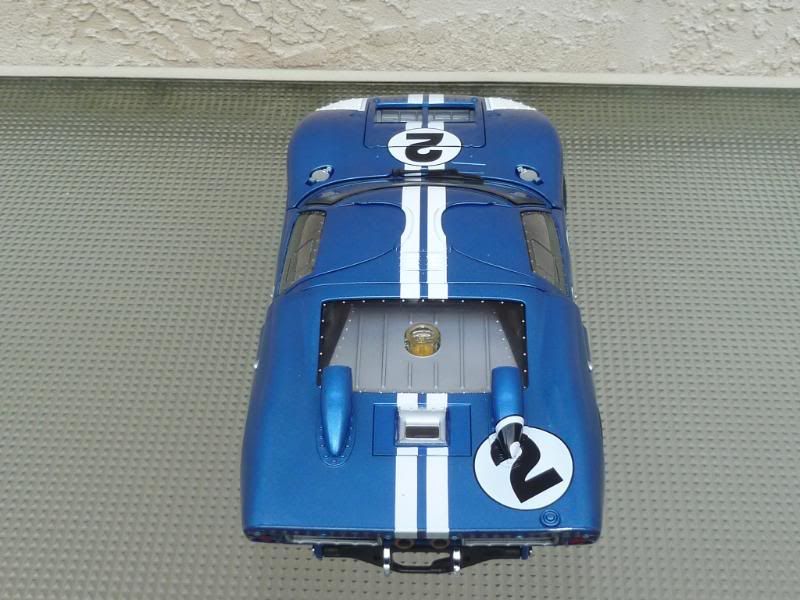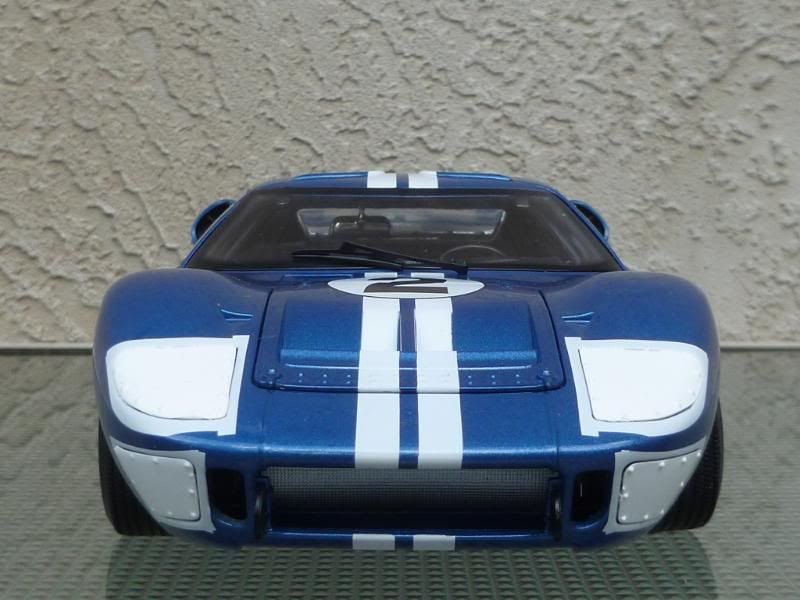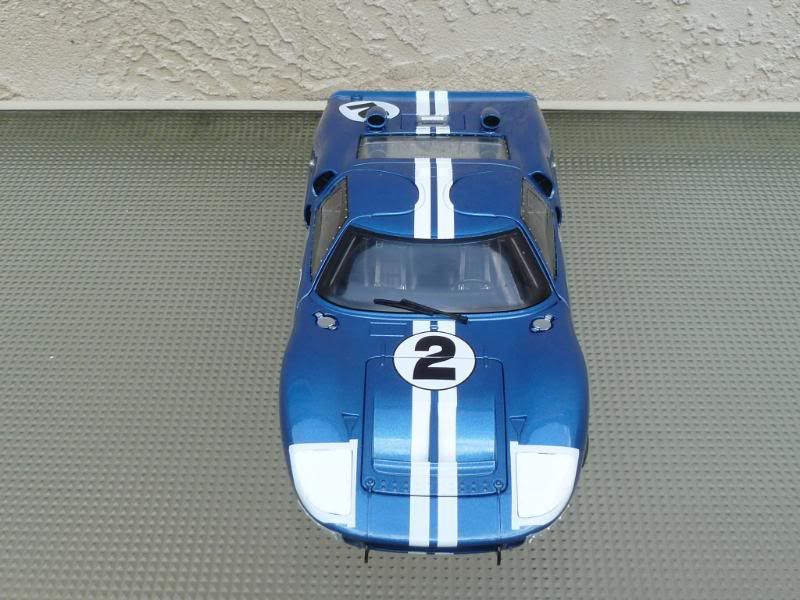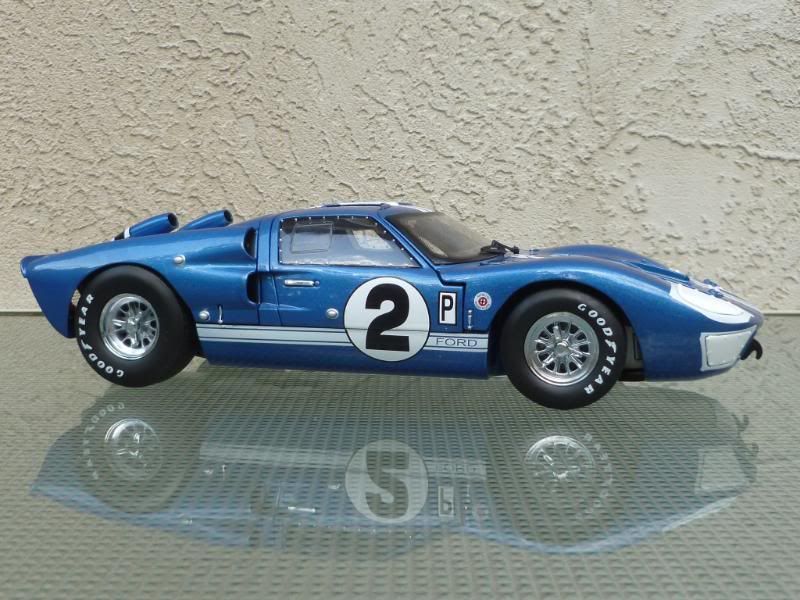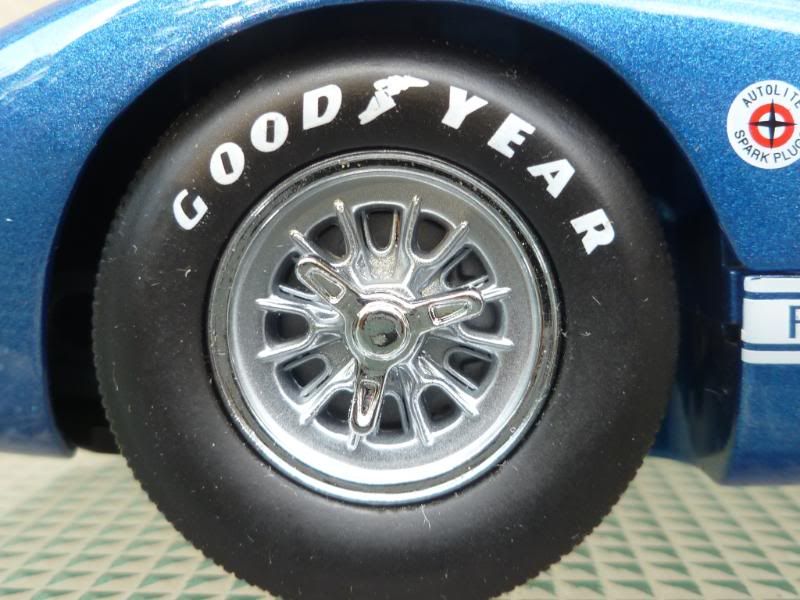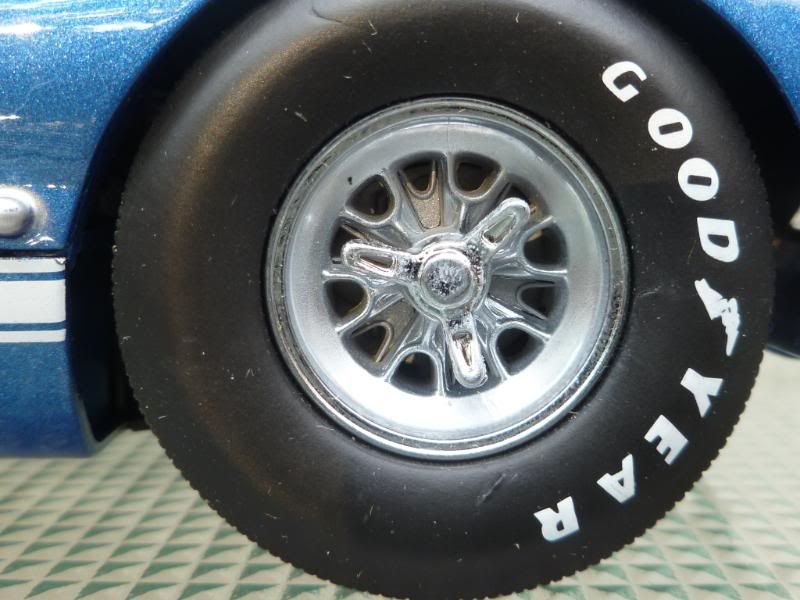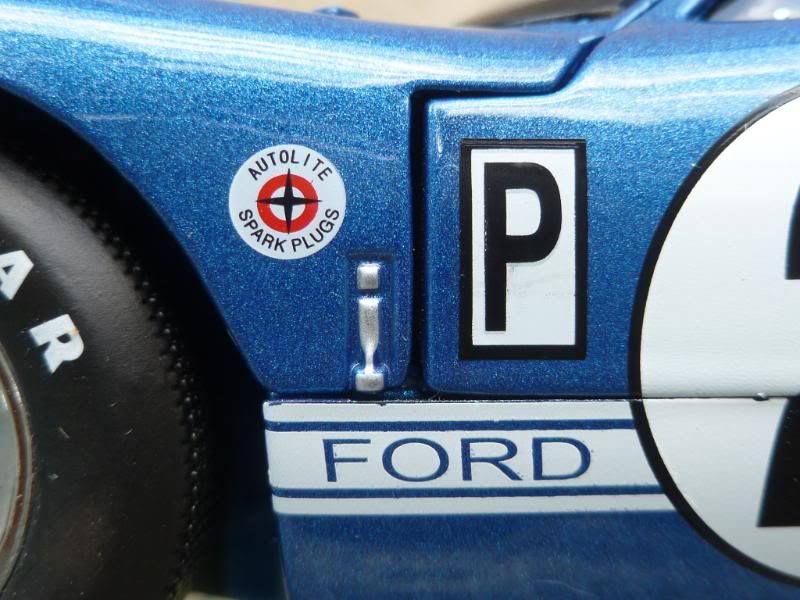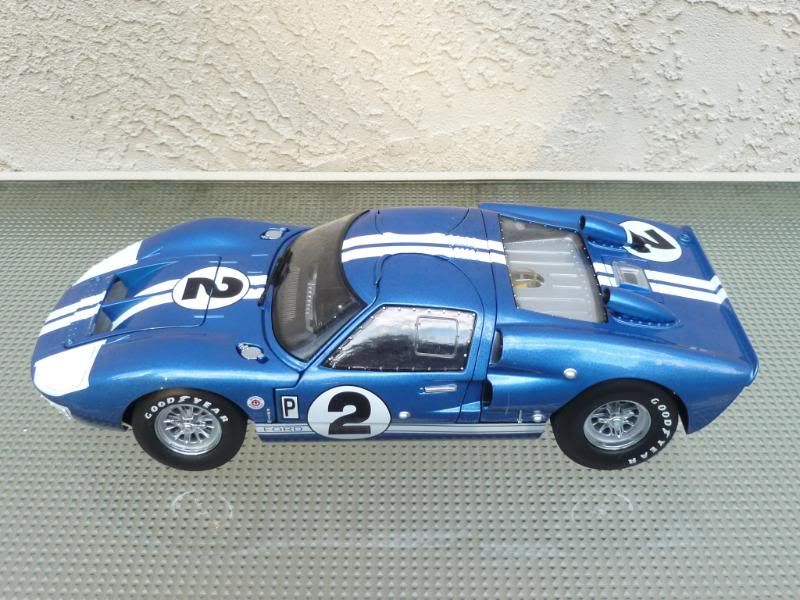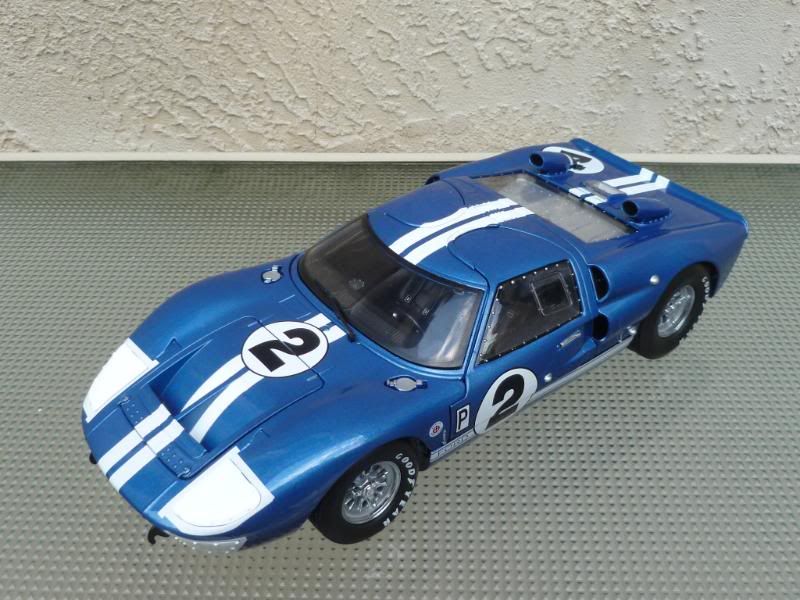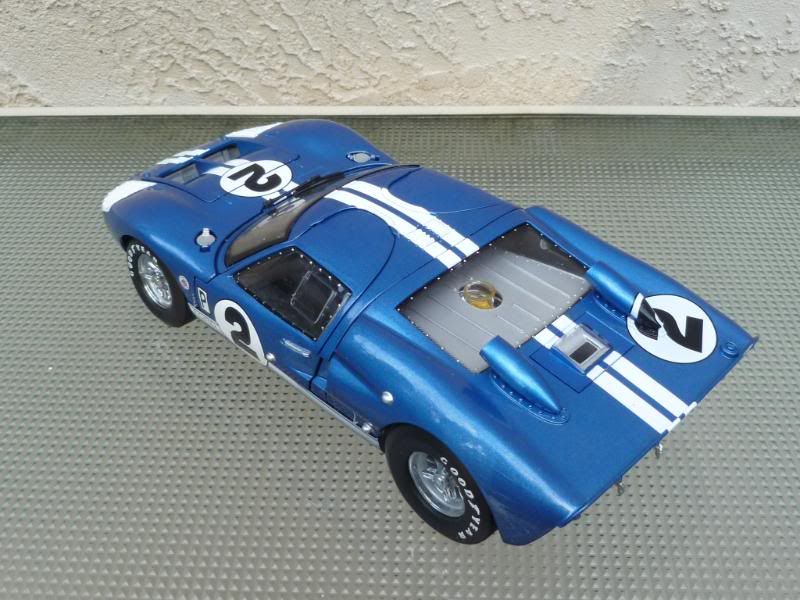 Full openings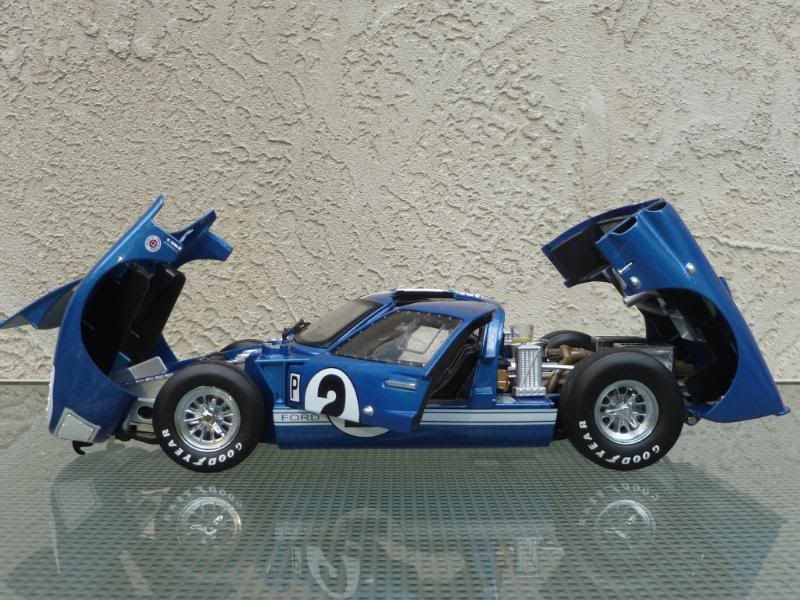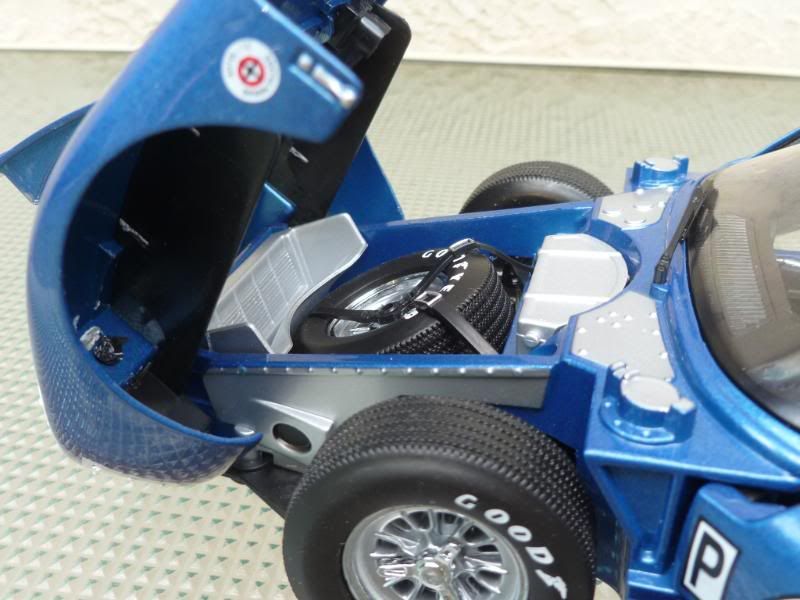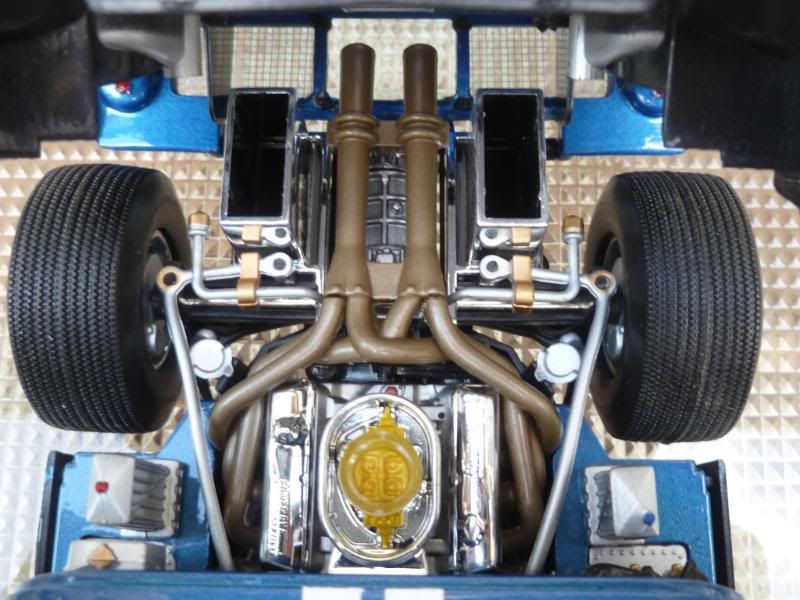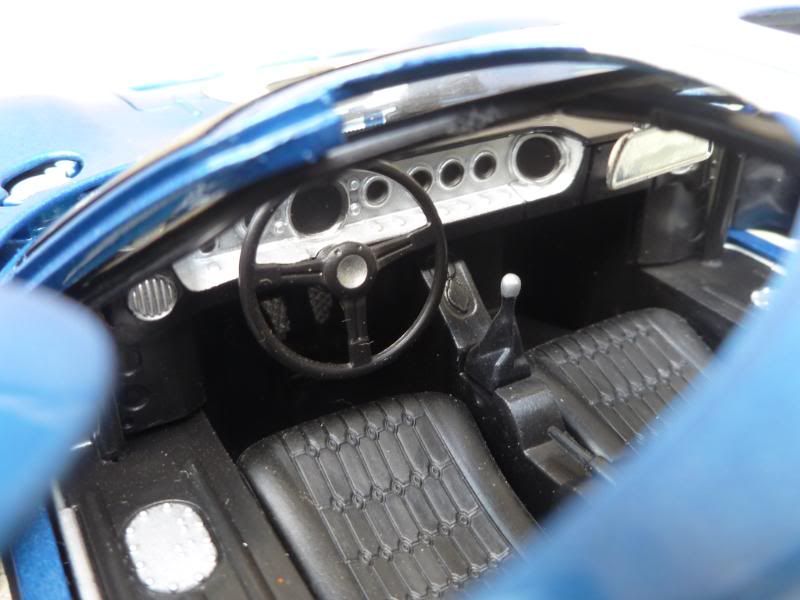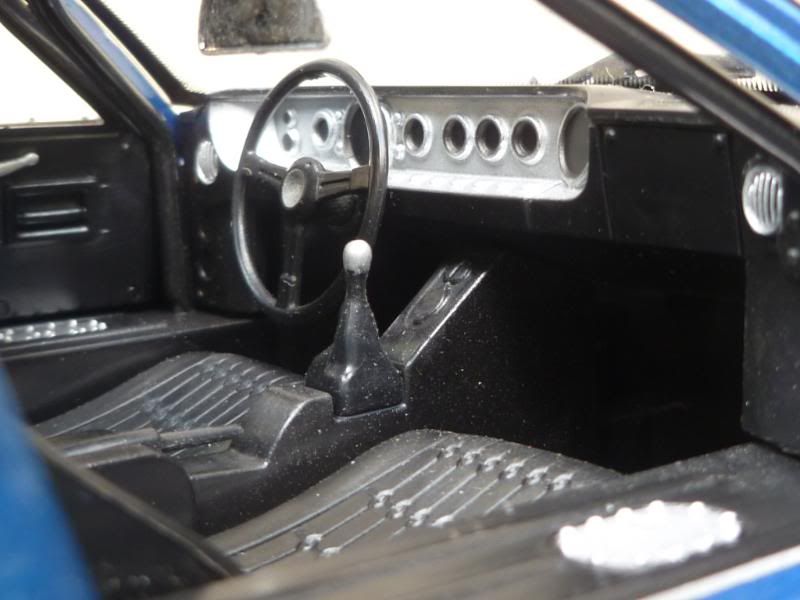 I forgot how small these are.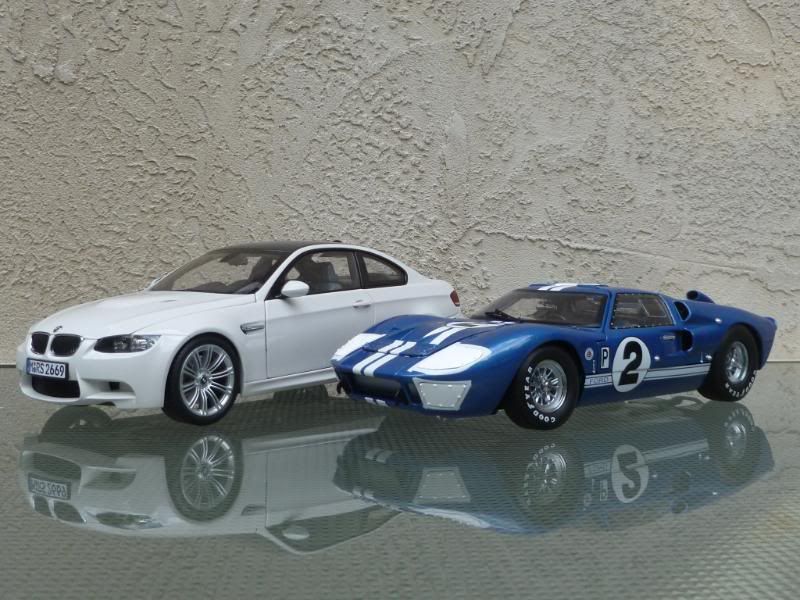 with AA's Ford GT